3 Reasons Construction Companies Need Modernized Systems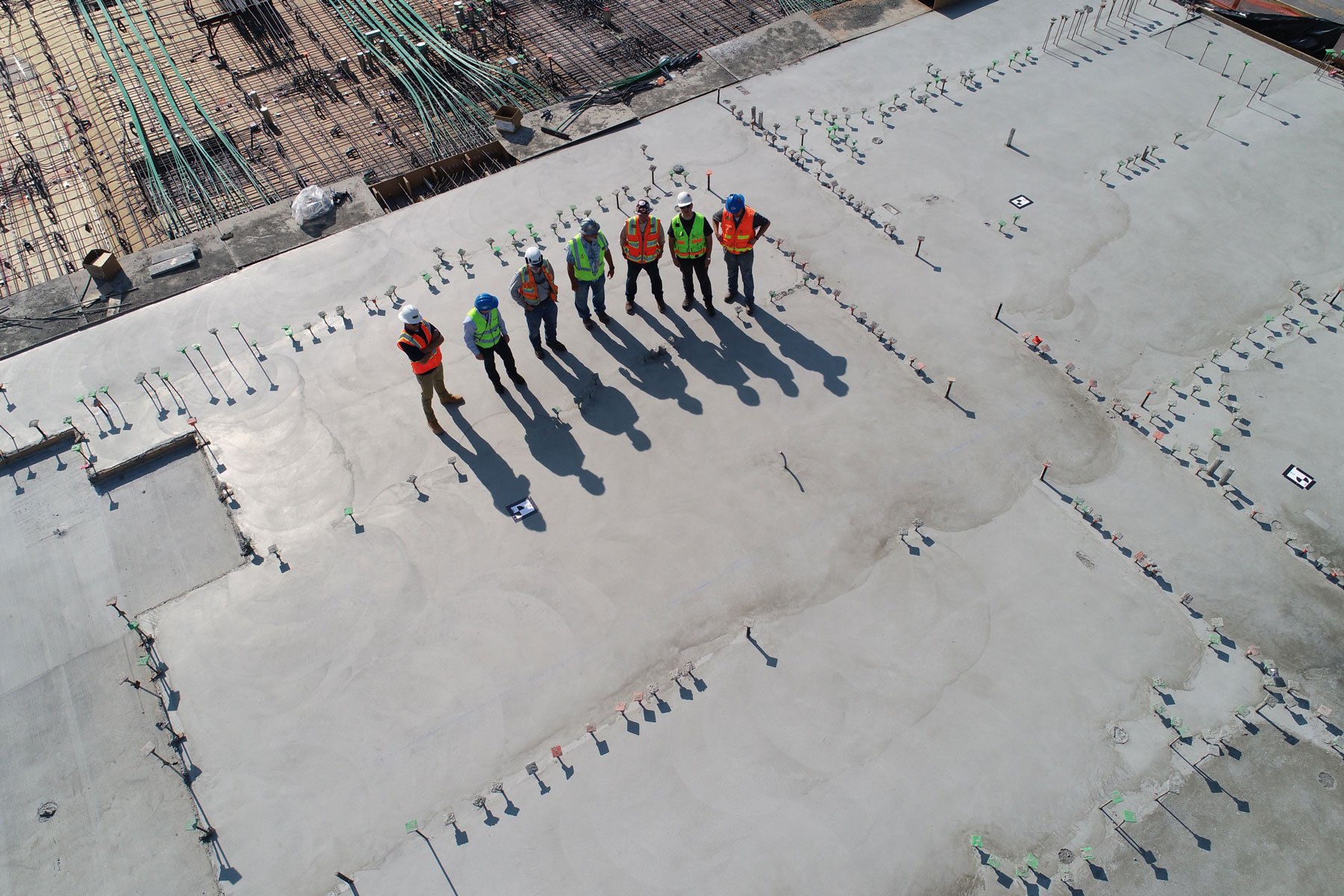 Over the 21st century, many industries have increased their use of technology. The construction sector is one of them, although some companies' systems still require a technological makeover. Upgrading to more modern systems has several benefits for construction companies.
Technology can help streamline workplace safety and regulatory compliance, in addition to helping businesses save money and employees operate more efficiently.
In this blog, we'll go over the top reasons why companies in the construction industry should consider modernizing their systems and the benefits you can expect to see if you do.
Let's get into it.
Why Construction Companies Must Modernize Their Systems
1. Safety and Compliance
It goes without saying that safety is one of the most important factors for construction companies to consider. The industry is notoriously dangerous; in 2019, the Occupational Safety and Health Administration (OSHA) reported that 20% of private-sector deaths were in construction.
Construction companies need to ensure that their workers have the best protection possible to complete their jobs. Providing the right equipment is one piece of the puzzle, but many accidents can be avoided if employees can communicate better and have an in-depth understanding of the project.
Due to this, those operating in the construction industry also need to comply with more regulations than some other sectors. Many countries have specific legislation for workers and employees to follow, with examples including the 2015 Construction (Design and Management) Regulations in the UK and the National Construction Code in Australia.
Many regions also have data protection laws, which require businesses to be more responsible with workers' personal information. Examples include the General Data Protection Regulation (GDPR) in the EU/EEA, along with the Australia Privacy Act in Australia.
2. Efficiency and Productivity
The construction sector has long faced issues with efficiency and productivity. Since construction companies have specific deadlines to meet, time is one of their most crucial assets. As a result, minimizing the amount of time spent on lower-value tasks is a vital area for many businesses in this industry.
According to statistics from Autodesk Construction Cloud, 45% of construction professionals spend too much time on non-optimal activities, and 35% spend more than 14 hours per week on non-productive activities.
Some factors that impact efficiency aren't necessarily the construction industry's fault; regulations and staff shortages can cause delays to projects. However, there are areas managers can solve some of the pain points - like how projects are managed and processing payments.
3. Cost-Effectiveness
Many construction companies have begun embracing technology in recent years, and have noticed that upfront costs can pay themselves back over the long run. Investment in construction tech totaled $25 billion between 2014 and 2019.
At the end of the day, businesses need to make a profit to continue operating and pay their staff. Increasing revenue is important, but reducing unnecessary costs is also essential for companies that wish to grow and thrive.
Modernizing mundane tasks like workplace sign in and other parts of the business can help construction companies achieve more in less time. Upgrading current processes will enable you to automate tasks like signing in employees and tracking who's in and outside of the office.
What Can Construction Companies Streamline?
Time Tracking
In the construction industry, many businesses pay their workers by the hour. As a result, keeping a record of how long each employee is clocked in is crucial. Unfortunately, using manual processes to sign people in and out is time-consuming.
Fortunately, you can use technology to make the job easier and reduce the chances of human error. An easy-to-use sign in app allows team members to conveniently sign in and out. This ensures workers are paid correctly and your records are accurate.
Workplace Sign Ins
If your construction business is still getting visitors and employees to sign in on a sheet of paper or via a guest book, you should consider modernizing the way you do things as soon as possible. This form of signing in is inconvenient for everyone, and you could also leave personal information out in the open – increasing the risk that someone with malicious intentions gets a hold of it.
Construction companies need to know who is on their premises at all times. Instead of using manual sign-in methods, use a visitor sign in system so you have better control of who should and shouldn't be on the premises. Software can also be used to create visitor ID badges to improve safety and security on the premises.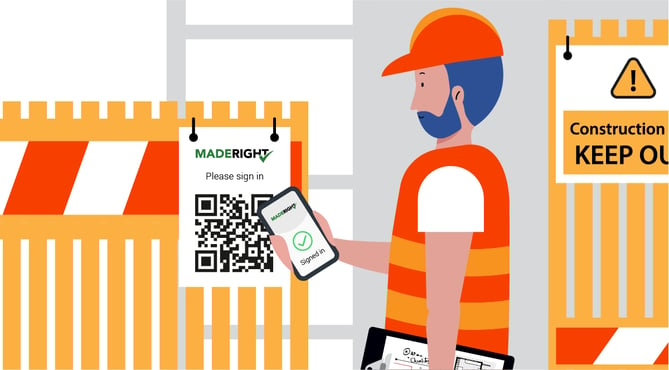 Project Management
Since construction projects are complex and require a sizable amount of oversight, they require more than Excel spreadsheets and paper processes to ensure effective project management.
Instead of using outdated systems, consider upgrading to a project management solution. You can easily allocate tasks to team members within a modernized system that enables them to work more effectively and be more productive. Moreover, you can update the status of ongoing activities so everyone has a complete and real-time overview.
Communication
Communication is one of the most fundamental aspects of the construction sector, and all employees need to remain in the loop. Modernizing your systems with workplace management tools and more can help you achieve this.
A digital check in system with allows employees to quickly access an In Out board that immediately shows them who's on-site and who is away. This makes it easier for them to communicate in real-time and move projects forward.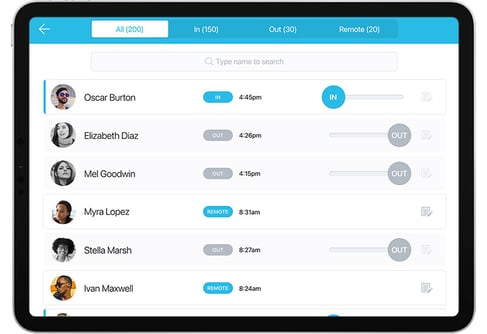 Since construction companies deal with sensitive information, they must also think about security. Modernizing systems to include cloud software will enable them to keep this data safe, reducing the risks of a costly breach.
The Construction Industry Will Benefit From Modernizing Its Systems
The construction industry has invested significant money in modernizing its systems in recent years. In the future, technology will become even more of an important cornerstone within this sector.
Modernizing systems has several advantages for construction businesses, from its cost-effectiveness to streamlining your project management, and ensuring your business and employees are safe.
To see how SwipedOn has helped customers in the construction industry, head over to our case study page here.