Quick Questions with Mauro: Inbound Sales

SwipedOn's inbound sales superstar Mauro is based in South Africa and spends his spare time riding motorbikes over rocky terrain, mountain biking and scuba diving with sharks. What!? Probably the most adventure hardcore of all the SwipedOn team, we caught up with Mauro when he came to visit us in Tauranga to talk all things SwipedOn and find out what a day in the life is like on the other side of the world, looking after SwipedOn customers in the EMEA region.

What does a day in the life of you at SwipedOn look like?
I wake up to the sound of the Indian ocean, grab a coffee, go and sit on the balcony to take in the view. In the winter I'll watch the sunrise sometimes. I work from home, so head to my office that overlooks the sea. I do a couple of hours of customer support first and check in to see what the day was like for the team in New Zealand and if there's anything urgent I'll get straight on it. Then I jump into sales and check tasks that need to be done. I work mainly pre-sale and inbound but also some customer support where it's needed in EMEA.
What do you like about working at SwipedOn?
Awesome people! Cool company culture and flexibility. Being remote means I'm not as immersed in the company, but I feel like there's still a lot of interaction and I'm included in the conversations which is really cool.
What do you particularly like about what we're doing with SwipedOn?
The progress that's been made, it's awesome to see where Hadleigh has taken the company and how fast everything is growing. How well the processes all work but also how relaxed the work environment is. I love being a part of that whole journey and part of the growth. I've known Hadleigh since SuperYachting days, we used to work together - Hadleigh was the first officer and I was scuba instructor and deck hand.
What three words would you use to describe your role?
1. Sales, sales, sales! (Joking but also, seriously...)
What is your SwipedOn screensaver?
The Mojave desert... if you know, you know.
What did you do in your previous working life?
I've done lots! Obviously working on the yachts, construction, I had a cafe a cafe for a while called Sound Cafe - audio visual sales so it turned into a bar at night (which is where I met
Wes
).
What do you do in your free time?
At the moment renovating my house! Ride my motorbike off-road, mountain bike, spend a lot of time with my family and kids - that's number one - and BRAAI!!
What are three things still left on your bucket list?
It's so hard, I feel like I've had loads of awesome experiences already but if I have to choose...
Travel South America - just want to see all of it!
The Roof of Africa enduro race on my off-road bike
Finish renovating my house - it's going to be my dream house when it's finished, I spent a year designing it!
What's on your SwipedOn playlist?
Rock, drum and bass, I don't like pop!
If you were stuck on a desert island and you could choose one person from the SwipedOn team to come with you, who would you take and why?
Probably Hadleigh - because I know we get on. I can do all the practical stuff while Hadleigh entertains me!
Let's end this with a weird fact about you…
Inspired by
Judea's answer to this question
... I actually knocked both my front teeth when I was 10 - so my adult teeth! I was rollerblading and smashed into a wall. I beat both my uncles though so got at least one win! And two very big losses...!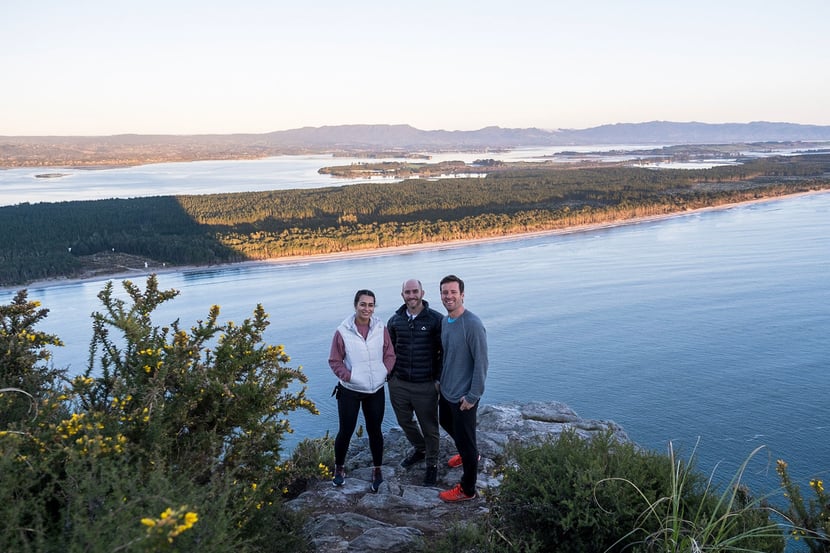 ---
More from Mauro
In this video, Mauro guides you through SwipedOn's collect feature. When the recipient picks up their parcel, they simply record it using the collect feature on the iPad which instantly updates the web dashboard
---
In this video, Mauro and Lou guide you through the Delivery Log feature which you'll find in the web dashboard of SwipedOn. It's the perfect way for administrative professionals to keep track of - and manage - deliveries.
Join us on social media