8 Important Security Requirements When Setting Up a Visitor Management System for High Security Real Estate Properties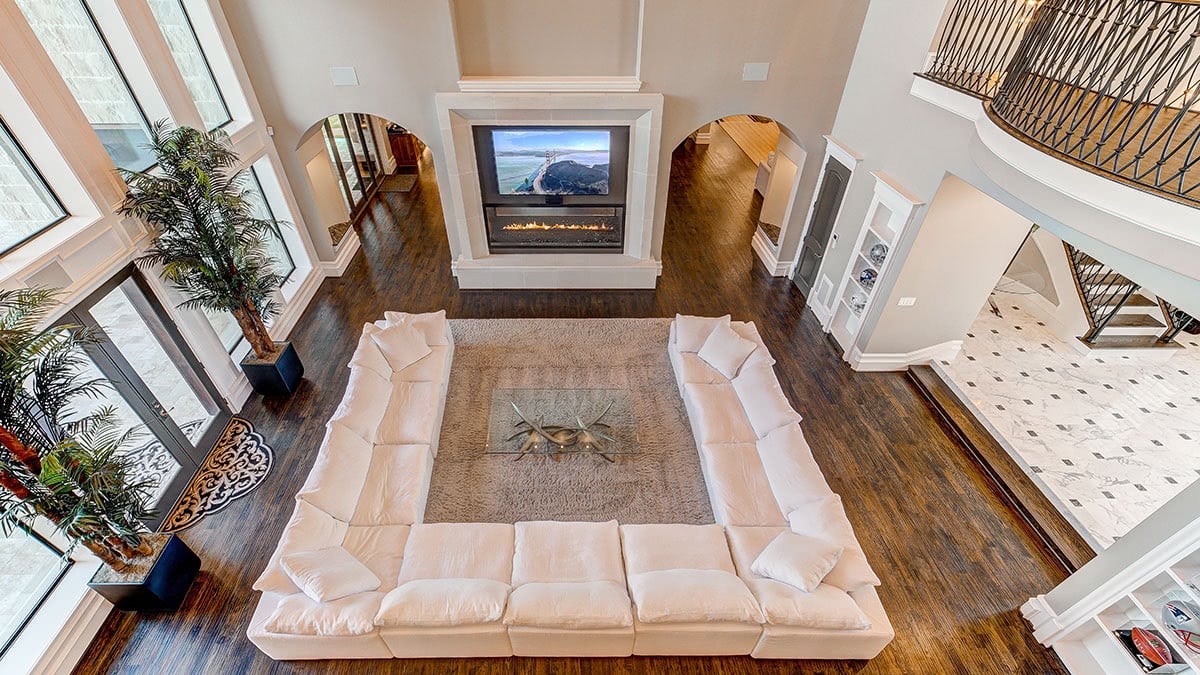 Safety is an important aspect of any facility or building. It affords people who work, play, even live, within these properties to move with peace of mind.
The importance of safety for real estate properties is even more relevant today, given how, according to reports, over one-third of real-estate firms have experienced a cybersecurity event themselves or at one or more of their properties in the last two years. This worrying fact doesn't even include incidences of burglary, riots, sabotage, terrorism, theft, vandalism, violence, and unauthorized access.
Fortunately, technology can do a lot to minimize your vulnerability to these scenarios. And one of the best innovations that you can implement today is a visitor management software to help secure your real estate property.
To that end, this post gives you the eight most important security requirements when setting up a visitor management system. We'll also explore the necessity around implementing this kind of system for securing real estate properties.
So, where do you begin?
Ensuring the security of your real estate property also requires you to thoroughly assess where you stand in terms of security. This gives you a full picture overview of the solutions you need to implement and the potential losses you could suffer by not investing in the necessary security measures.
This should include understanding the following:
Perimeter (interior and exterior)
Business type (private, semi-public or public)
Demographics of the tenants (age, gender, nationality, occupation)
With this information, you can anticipate security risks and implement necessary security measures to prevent them from happening.
Bridging the Real Estate Security Gap
Most real estate properties already have a security system set up that includes alarms, security videos, access control, security officers, and guest designated parking. But here's why adding a visitor management system is essential for added security--
Accuracy in the Reporting Process
With a visitor management system, you can uniformly and correctly record all of your guests' information with the help of your visitor sign-in app. This allows you to easily search, analyse and retrieve your visitor-related data for any given time frame. You can also export the data or generate reports, based on your requirements.
This is critical information that can be used during security investigations. It can even be used in building audit billings, particularly of contractors and vendors. It is most helpful during an evacuation because it provides a list of all the guests present during the emergency so they are properly accounted for.
Easy Guest Recognition
The addition of perfectly legible visitor badges with photos, which are automatically printed after logging all the required information, makes it the ideal tool to identify if an individual is a guest. This also helps when using security camera footage to easily identify a person because of the information contained on their badges.
Convenient Sign-in Process for Returning Visitors
Leave a good impression with your returning guests as their information can easily be saved in your visitor management system. This allows them to sign-in with little time and effort. You can pull up current and past guest records. Thus, allowing you to immediately alert your security department if there is an issue.
8 Major Requirements When Setting-Up a Visitor Management Software
To complement the additional security features a visitor management system can bring to your real estate property, it is equally important that you supplement your security efforts by complying with these critical requirements--
As needed, use appropriate fencing, doors, locks and turnstiles to help tighten your perimeter protection.
Establish an authority-based visitor access control system.
Perform due diligence when checking the security clearance even for staff, especially those with vital roles in the organisation.
Create emergency escapes and evacuation routes.
Regularly conduct staff training, including fire and earthquake drills.
Invest in a two-way authentication plan, particularly for security rooms and rooms containing confidential information.
Ultimately, have trained security staff to support your video surveillance and motion sensor systems.
Designate parking areas, particularly for visitors, accordingly. This ensures that anyone who is not a tenant of your building enters your building through the front desk welcome area and nowhere else.
With all of these security requirements and a visitor management system in place for all major entrances of your real estate property, it is now even more difficult for anyone to do harm to your premise.
Ensuring Government Compliance
Hinging off the previous point, it should be noted that recent laws are also prompting the need for a more secure visitor sign-in platform for data protection.
On May 2018, the European Union (EU) through the General Data Protection Regulation (GDPR) adopted a gold standard in terms of data protection all over the world.
In response to this, all 50 U.S. states, as well as the District of Columbia, Guam, Puerto Rico and the U.S. Virgin Islands, have enacted breach notification laws that require businesses to notify consumers if their personal information is compromised. These new and amended state data breach laws expand the definition of personal information and specifically mandate that certain information security requirements are implemented.
These laws took effect last March 2018, which means traditional log-in books at all front desks are to be eliminated, if they wish to remain compliant with the GDPR and US Law.
To Conclude... Safety First
As the Security Strategist at JR Roberts Security Strategies John Roberts said:
"In an area that allows for maximum natural surveillance, to see and be seen, so security can see at a glance that everyone is parked where they need to be."
His sentiments echo the importance of ensuring the seamless implementation of security systems and processes on your property.
Safeguard your real estate from potential lawsuit claims and detrimental consequences to people's health and safety. Choose a reliable visitor management system that can help you with your evacuation plan while ensuring all your data is well-guarded.
Feature Image Credit: Daniel Barnes