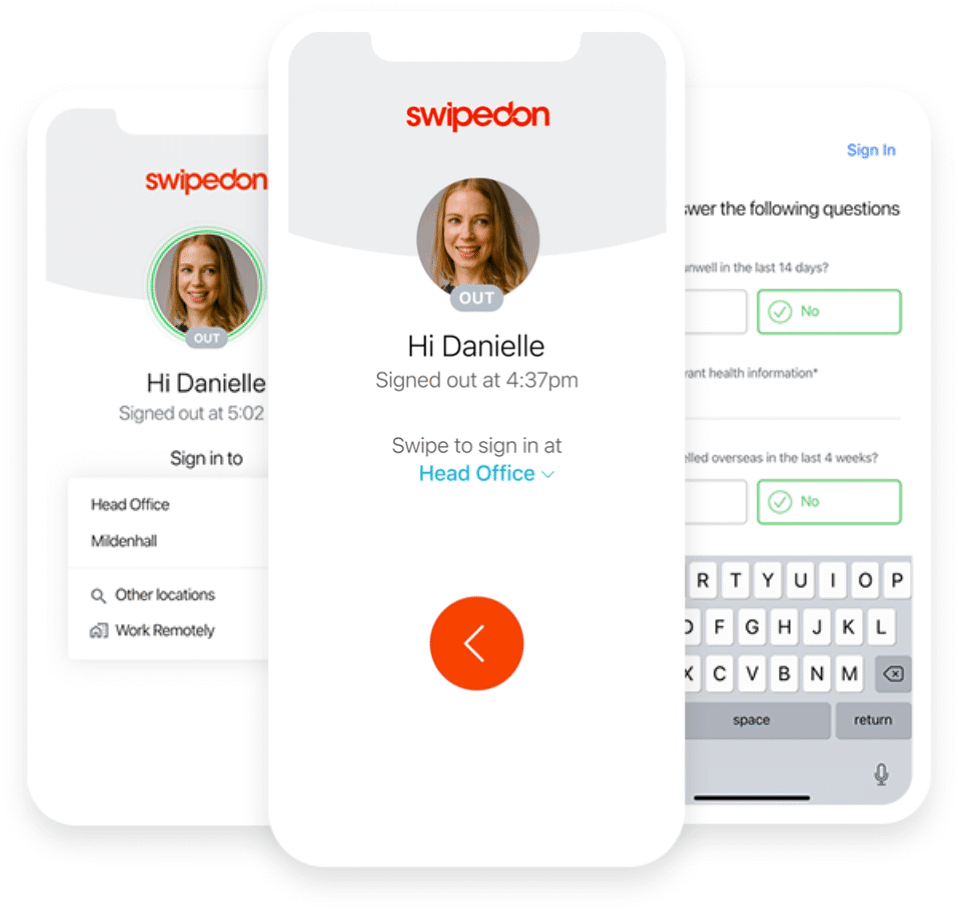 Super simple

employee sign in
The SwipedOn Pocket app has been designed exclusively for employees to make signing in and out easier than ever. It records the time of activity as well as answers to any questions you wish to ask your team when they sign in.
Sign in remotely or from a different location
Receive visitor and delivery notifications, manage preferences and change profile pictures within the SwipedOn Pocket app.

Verified sign in for employees using the app in the proximity of an iPad, tablet, or location-specific QR code.