How to verify Covid-19 vaccine passports using the SwipedOn system.
Some businesses may wish to ask visitors to provide proof of vaccination when signing in. SwipedOn can help to capture this information with the document upload visitor field.
How can SwipedOn help?
The document upload field provides visitors with the ability to attach their vaccine pass when scanning the QR code to sign in. If using the iPad or tablet, hold the vaccine pass in front of the camera to capture it.
If the document upload field has been set to trigger approvals, the account admin(s), and if configured, the host at the location, will see the notification as shown below.
To view the uploaded document, click 'Review visits' from within the approval email. The admin can then verify the document against the profile from within the 'Visitors' > 'Timeline' view of the SwipedOn web dashboard.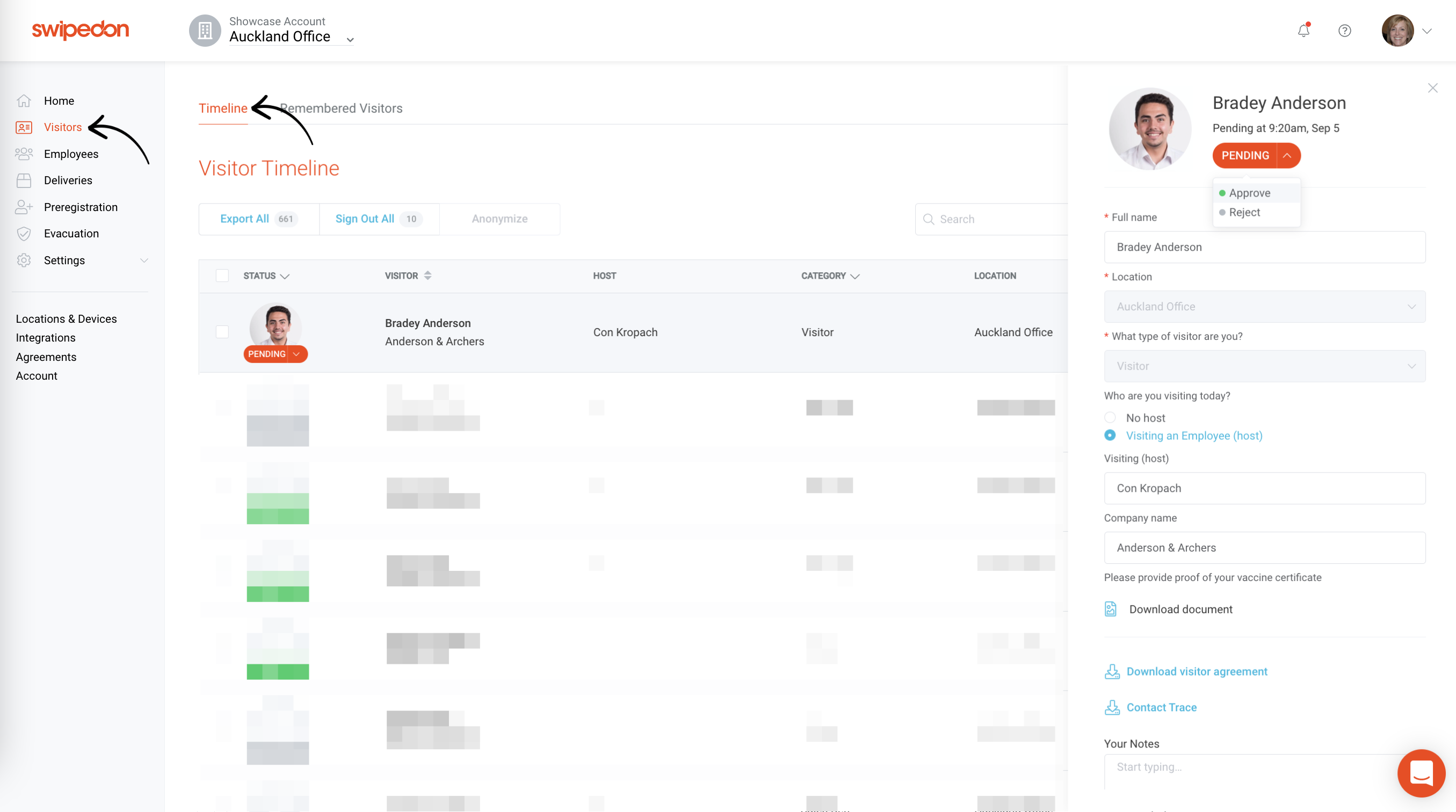 Within this view, the admin will need to click on the visitor's name, which will open a draw to the right of the page containing their sign-in details. The 'Download document' icon will show below the document upload field. Click the icon to download the vaccine pass.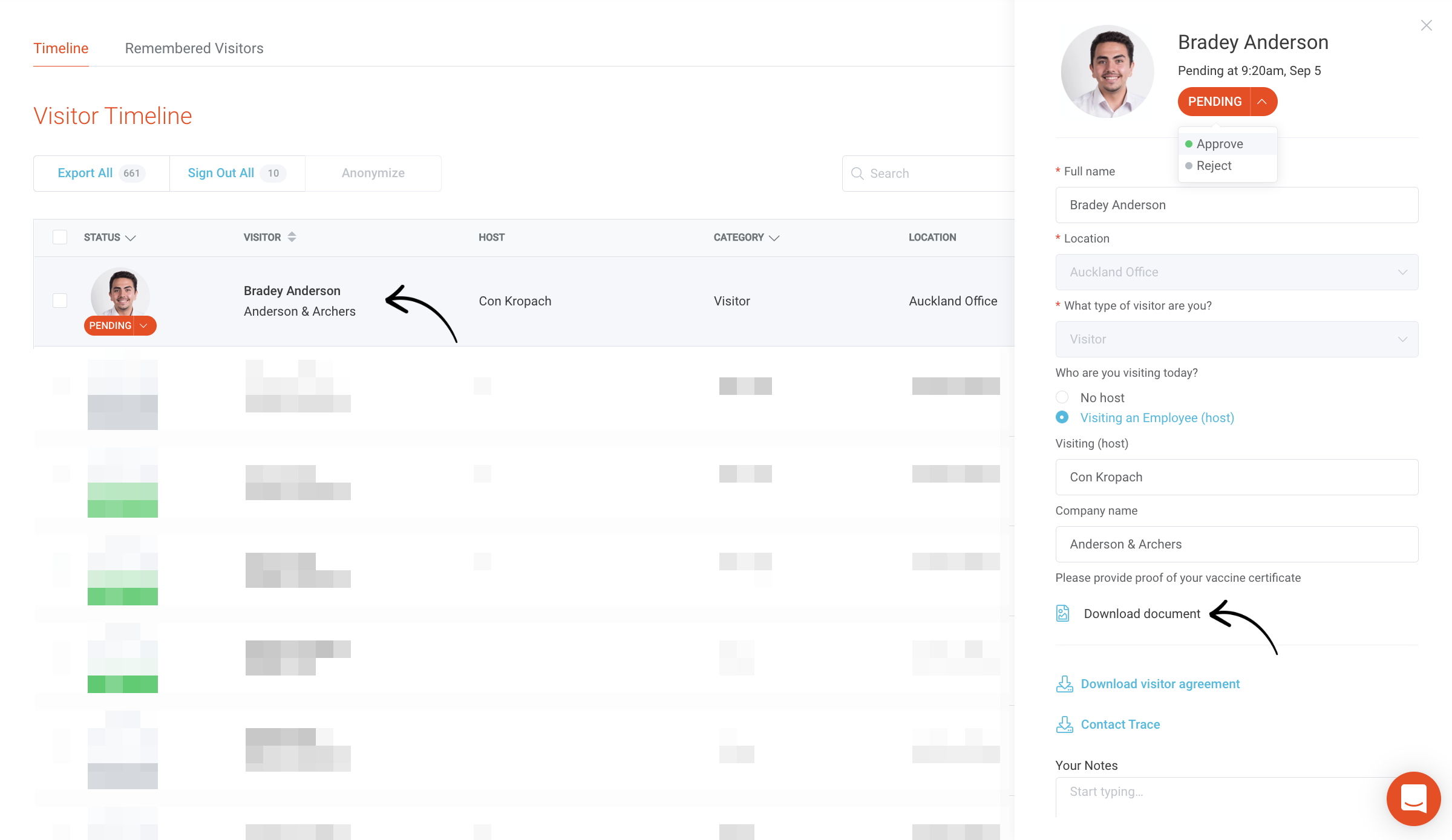 Once the document has been downloaded, the admin can download a government-provided verification app and scan the QR code on the visitor's vaccine passport to return a valid or invalid result, and based on this, approve or reject the visitor sign-in.
If approved, the host (if selected) will receive the sign-in notification, and if enabled, an ID badge will print.

IMPORTANT: If the sign-in is rejected, an admin or host will need to notify the visitor that they have not been approved for entry. Enabling the phone or email field to collect contact details is advised to let someone know if they have been rejected.