How to purchase SMS credit packs
Purchasing SMS credits
Now, it's easier than ever to use SMS notifications, with the SwipedOn SMS credit packs, paying only for what you use! SMS credit packs do not expire and can be purchased at any time, just follow the below steps!
Purchasing an SMS credit pack
Click on 'Add SMS Pack', select the pack you wish to apply and then click the 'Add Credits' button.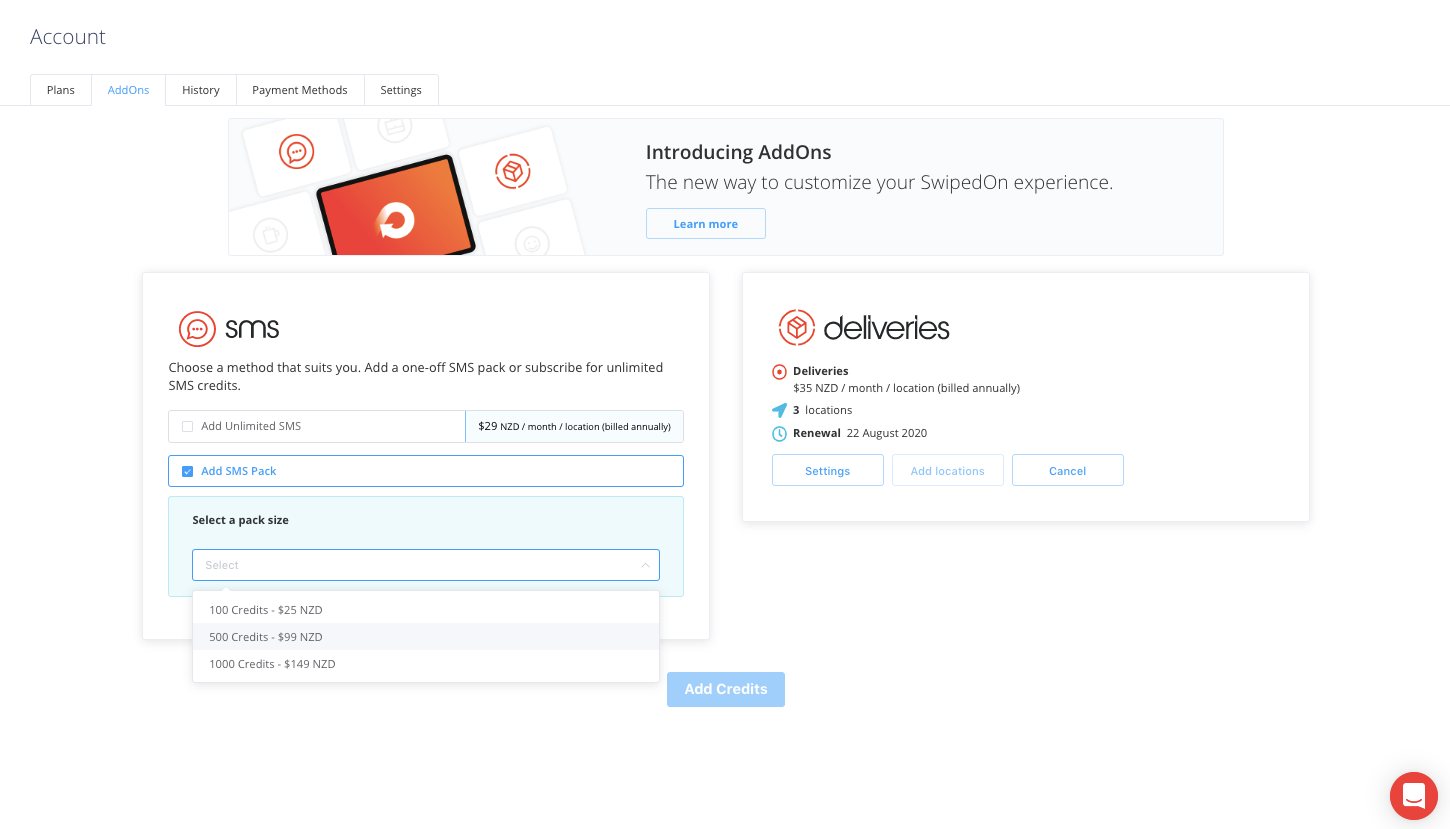 Select the saved card or select the option to check out with a new Credit Card, click on the 'Pay' button to complete the purchase.

The SMS credits are automatically applied once an SMS pack is purchased, navigate to the 'Settings' > 'Visitors' view ensuring SMS notification is enabled.

Reference the Accounts page to keep track of how many SMS credits are remaining on your SwipedOn account.