Adding an assistant email address to an employees' profile
How to add an assistant email address to receive email notifications.
Carbon Copying
SwipedOn provides you with the ability to insert a second email address within employees' profile, allowing notifications to send to multiple email addresses when a visitor arrives on-site.
Configuring a second email address
Navigate to the 'Employees' view of the SwipedOn web dashboard and identify an employee that you would like to add a second email address.

Click on the pencil icon to edit the employee details.

Within the employees profile enter an email address within the 'Assistant Email (CC)' field.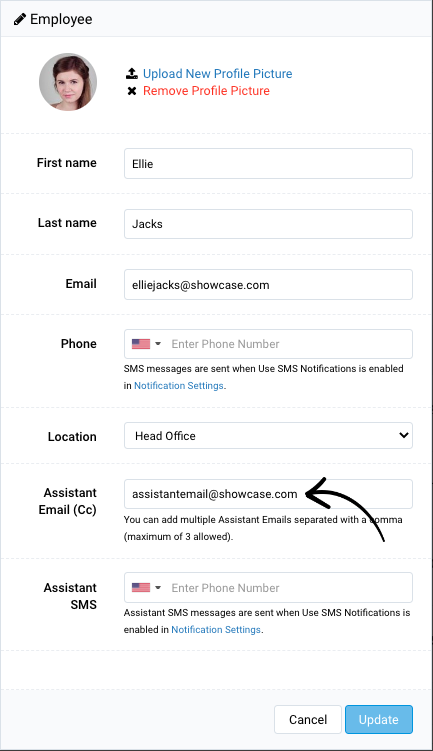 Now when a visitor signs in to see this employee, the person associated with the assistant email Cc will receive the same email notification.