Customize Catering to suit your reception for host notifications
To use Catering, you'll need first to decide who should be notified when a visitor places an order. You can set any employee as a Catering contact over in the 'Catering' page located in the 'Settings' view.

Catering contacts receive notifications when a visitor signs in and selects an item from the Catering menu. To add an existing employee as a Catering contact, search for them in the search field and select them.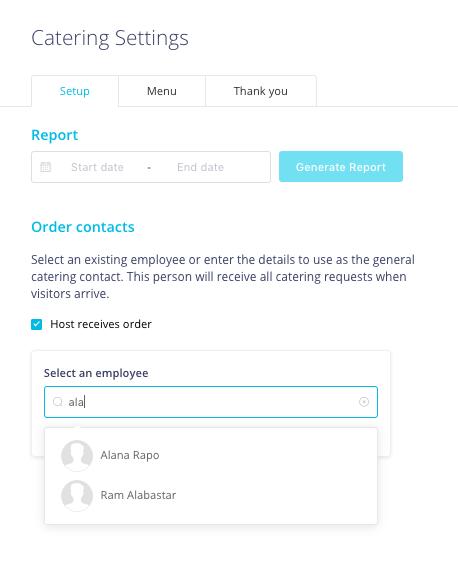 The selected employee will now show to the right of the page with a card containing their employee details.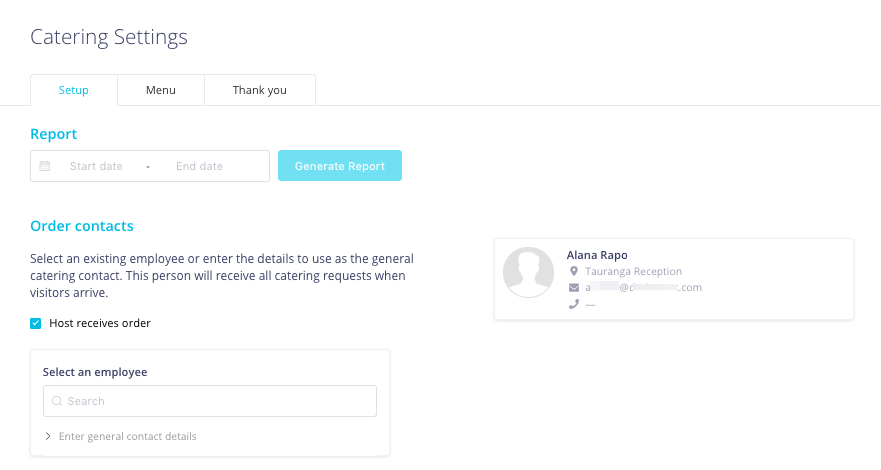 You can also create a General contact for an email address that isn't associated with a particular employee, such as coffee@cafe.com or catering@somewhere.com.

To do so, click 'Enter general contact' details, then enter an email address and/or phone number and click 'Add'.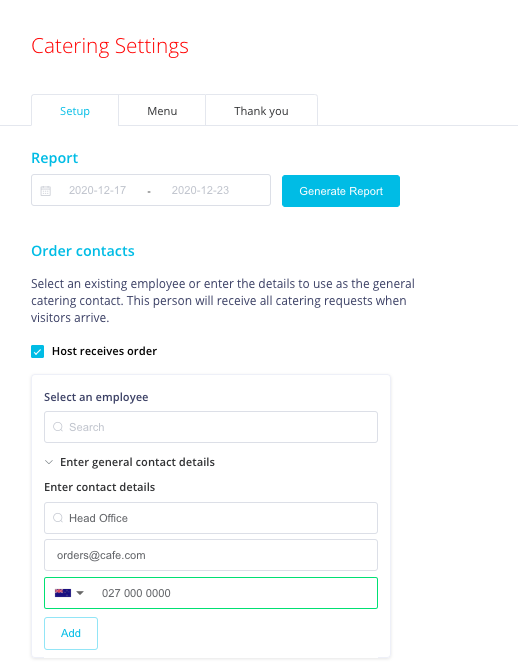 Host receives order
If you don't have a dedicated contact who should receive all Catering orders, you can check the 'Host receives order' checkbox.

When this setting is enabled, the visitor notification the host gets when a visitor signs in will include the Catering order, instead of any Catering contacts. You should use this setting if your employees are preparing refreshments for their visitors.
*Please note: if subscribed to a multi-location Enterprise account, location settings are applicable on this page. Click here to find out more about location settings.
Enable Email Notifications
To ensure the right person receives an email notification with the Catering order, enable email notifications from within the 'Settings' > 'Visitors' view of the SwipedOn web dashboard.