How to set up a specific Thank You message for visitors once they have ordered a Catering item
When using the Catering AddOn, a custom 'Thank you' message will appear for visitors who order an item. This message will show instead of the generic 'Thank you' message at the end of the visitor sign-in process. This message can be used, for example, to advise visitors where to collect or wait for their order.
Setting a Catering Thank You message
Navigate to the 'Settings' > 'Catering' view of the SwipedOn web dashboard and from here, click on the 'Thank you' tab.

Enter your preferred 'Title' and 'Message'. These will be displayed if a visitor selects an option set up within the Catering Menu.

Use the 'Preview' screen to see how the message will appear, and you can rotate through your uploaded screensaver images to ensure the text is clear for visitors to read.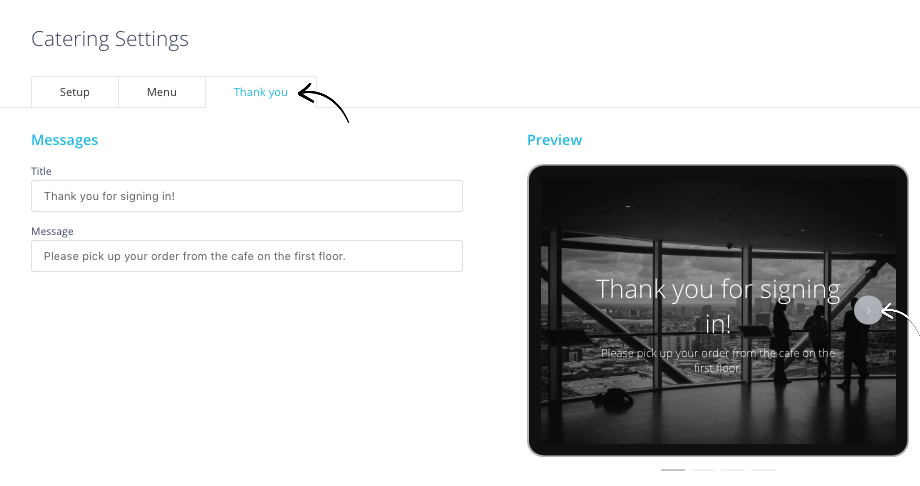 *Please note: if subscribed to a multi-location Enterprise account, location settings are applicable on this page. Click here to find out more about location settings.