How to change/update an admin roles password
How to change your password
To update or change the password that is associated with your admin profile, log into the SwipedOn web dashboard and click on the admin profile icon toward the top right corner of the screen.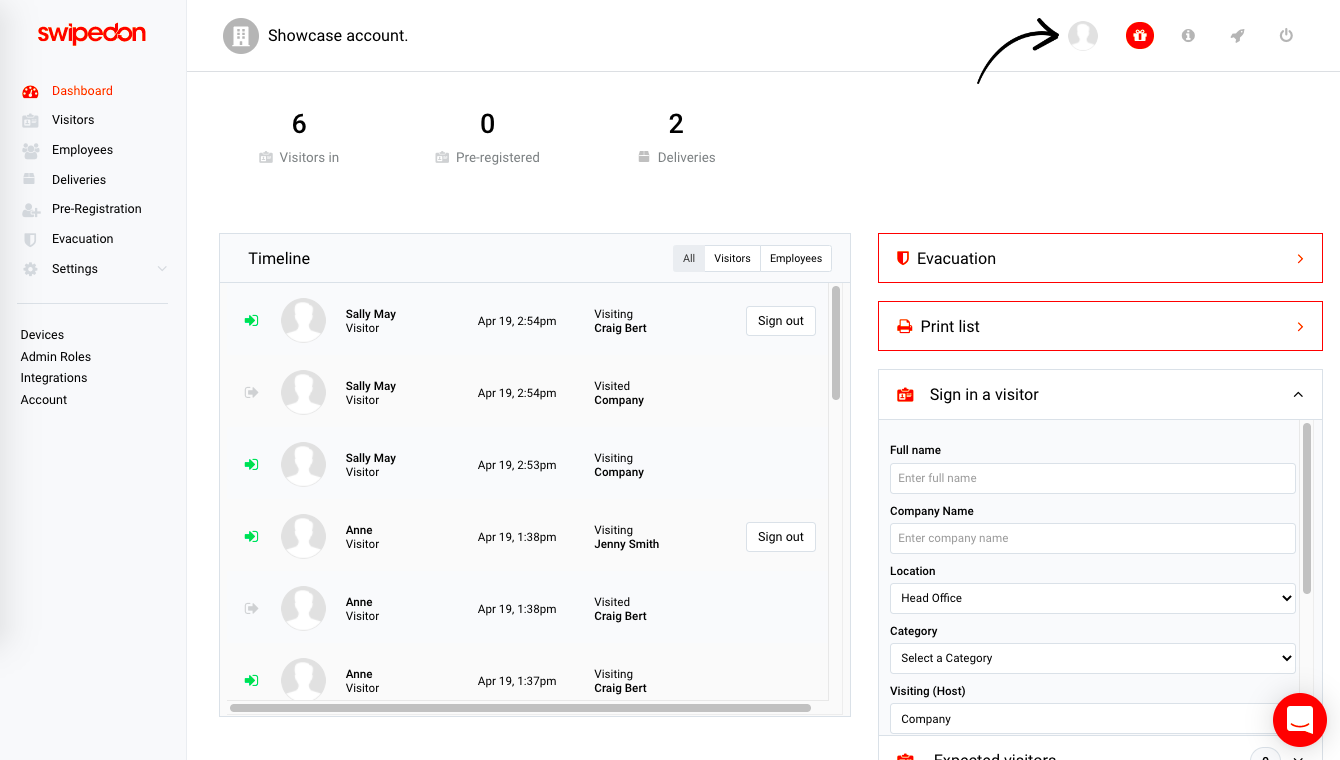 This will open the admin profile view and here any details associated with this admin role can be updated along with the password. Please note, the password will need to contain at least eight characters and include numbers and upper and lower case letters.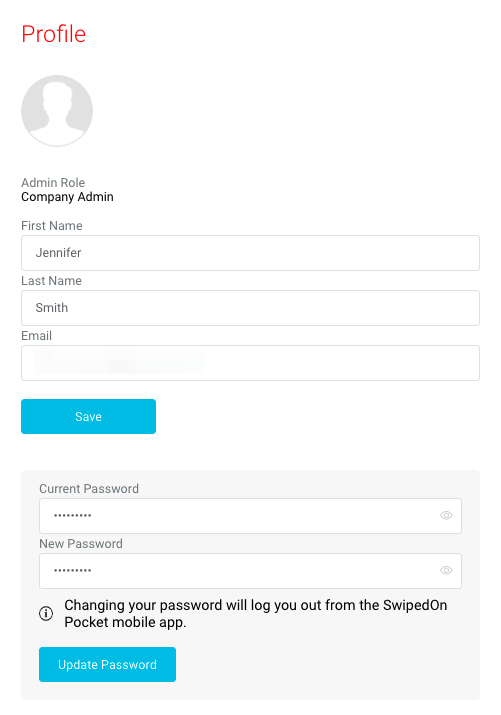 Once the current password has been entered, the new password can be set and then the 'Update Password' button clicked on. A green banner showing 'Password updated successfully' will then display at the top of the screen confirming this change has been applied.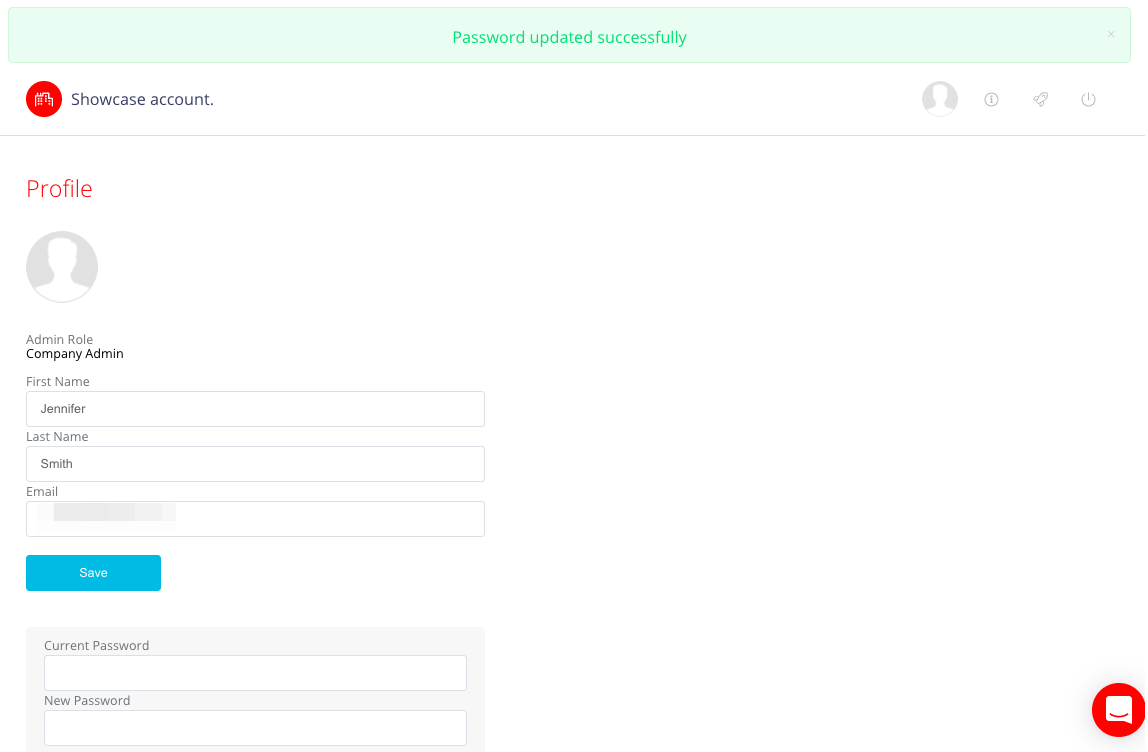 Alternatively, you can reset the password using the 'forgot my password' link found when signing into the SwipedOn web dashboard.