How to enable contactless visitor sign-in so visitors can scan the QR code and sign in on their own device without touching the iPad or tablet.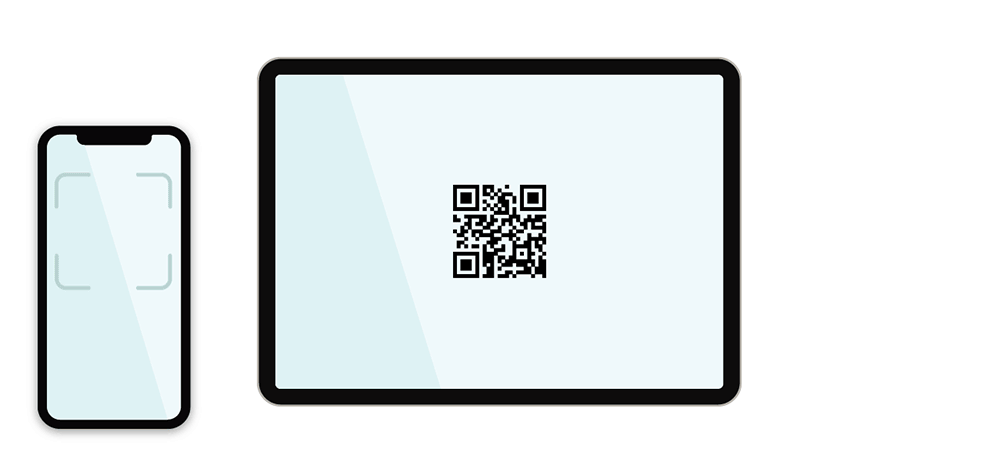 What is contactless visitor sign-in?
Contactless visitor sign-in is here to help ensure a hygienic, touch-free way to sign in. Visitors can scan a QR code with their smartphone camera, and complete their registration in a web browser on their own device. There is no need for your visitors to download an app to their device, simply scan and get started immediately.
---
How to enable the QR code on the SwipedOn app
To display the QR code on the SwipedOn app, navigate to the web dashboard 'Settings' > 'Welcome Screen' view, and enable the 'Display a QR code for contactless sign in' checkbox as shown below.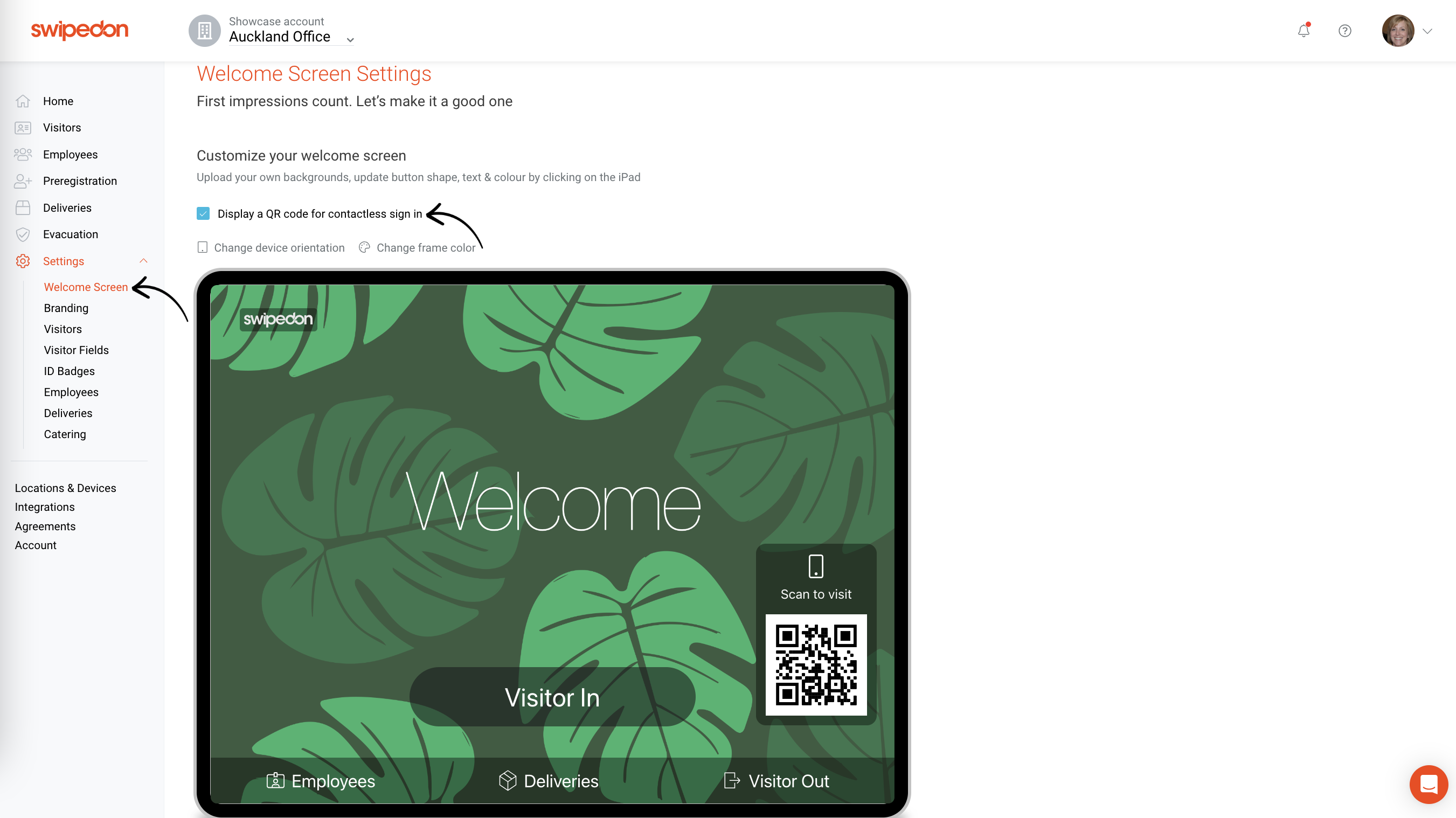 The welcome screen will now display the QR code in the lower right corner of the screen. The wording above the QR code 'Scan to visit' can also be edited and can accept up to 15 characters.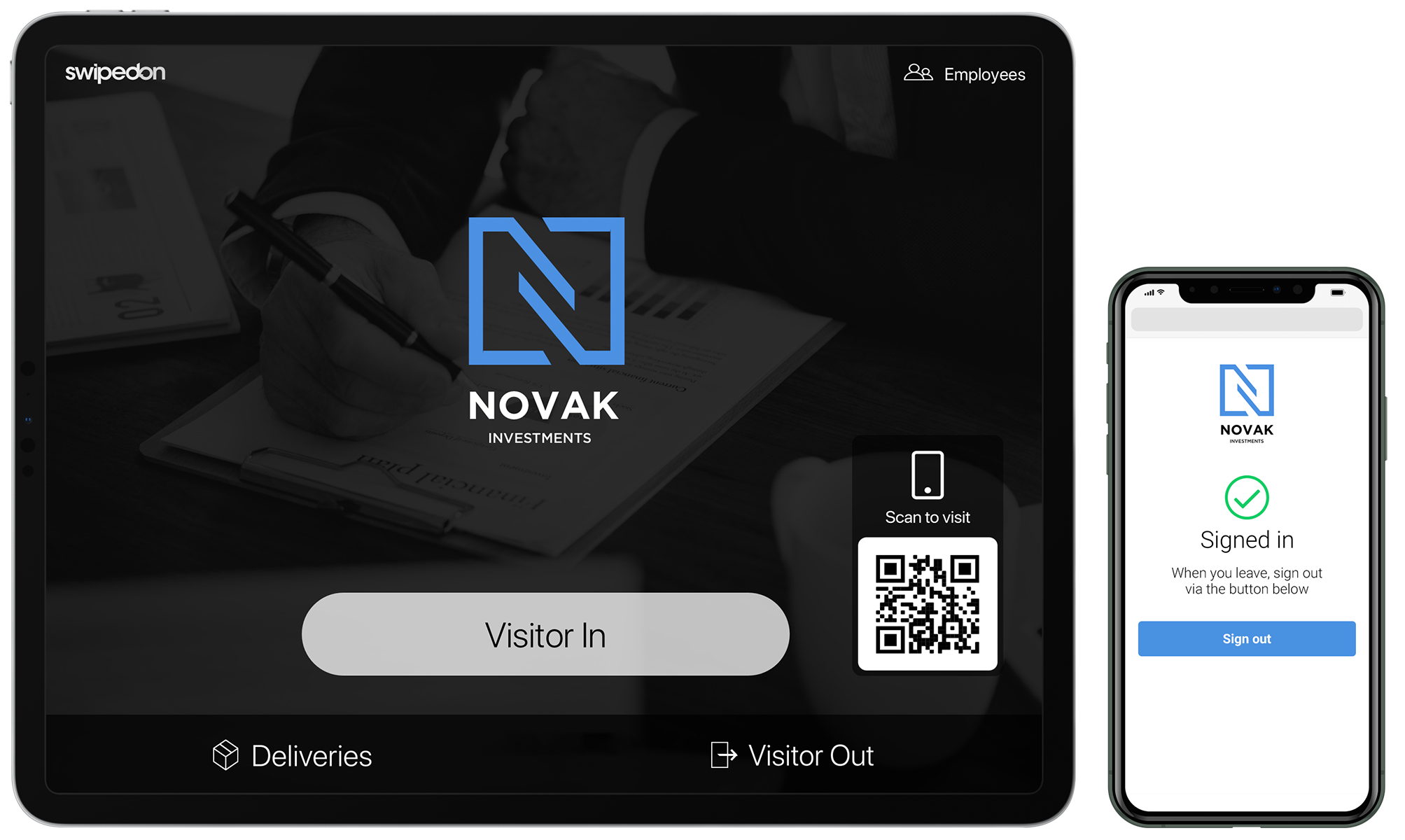 This QR code will also now display on the iPad or tablet, available for the visitor to scan and sign in using their own device. This will prompt them to open the sign-in form on their default web browser, where they can enter their details and complete the contactless sign-in process.
*Please note: the QR code sign-in does not display a list of employees to pick from - visitors can type in the name of the host they are searching for and then select from names that match.
---
How to generate a static QR code
To download the QR code to print and display, navigate to the 'Settings' > 'Visitors' view and below the Generate Static QR code header, click on the 'Download PNG' or 'Download SVG' button, depending on the file type preferred. An image file containing the QR code will then be downloaded and saved to your device.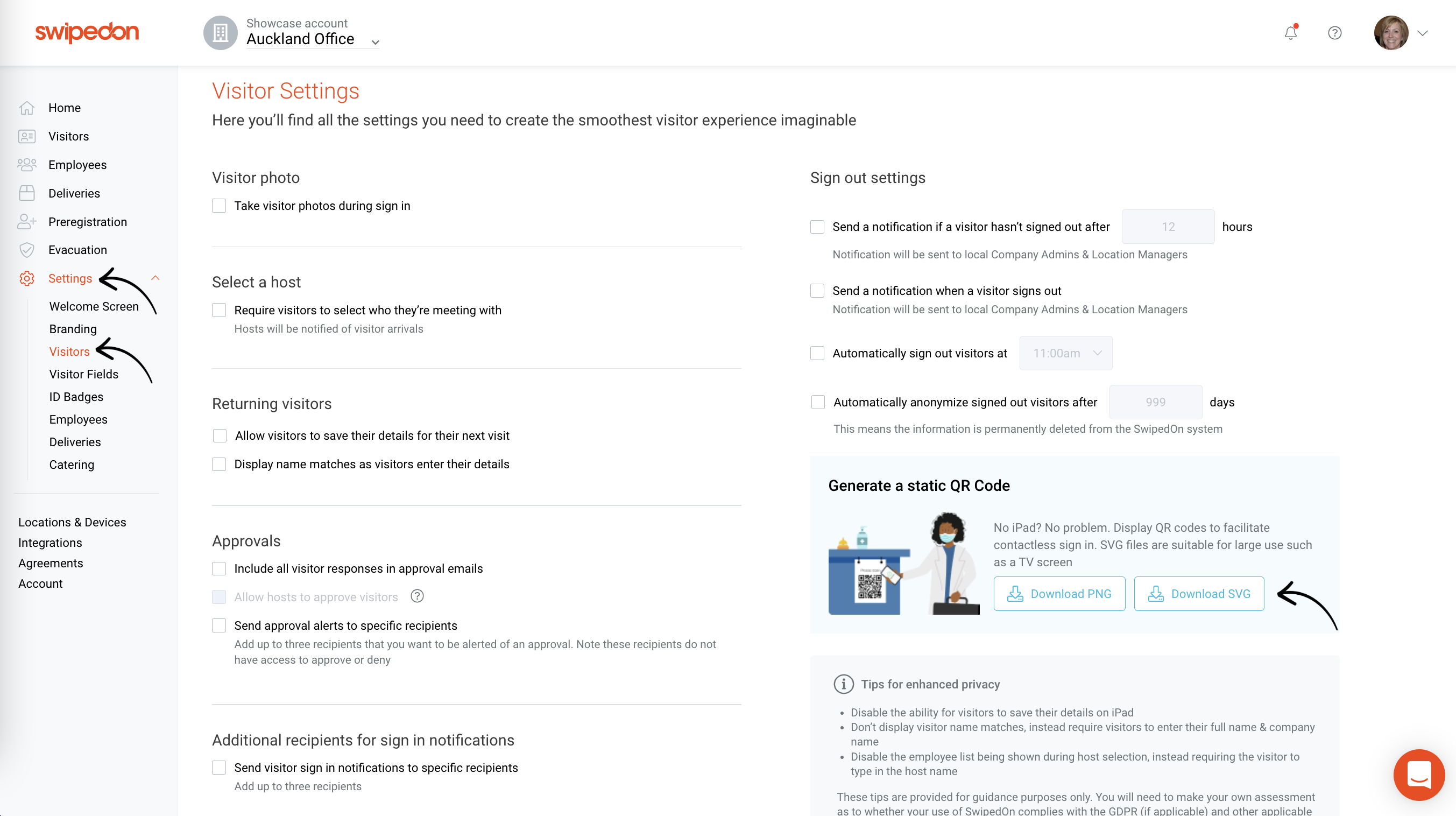 Your unique QR code can be printed out for visitors to scan using their personal device and sign in or displayed on any digital device. Static codes never expire, while those shown on the iPad or tablet expire and refresh regularly, helping to ensure that visitors can only be signing in from the location of the device.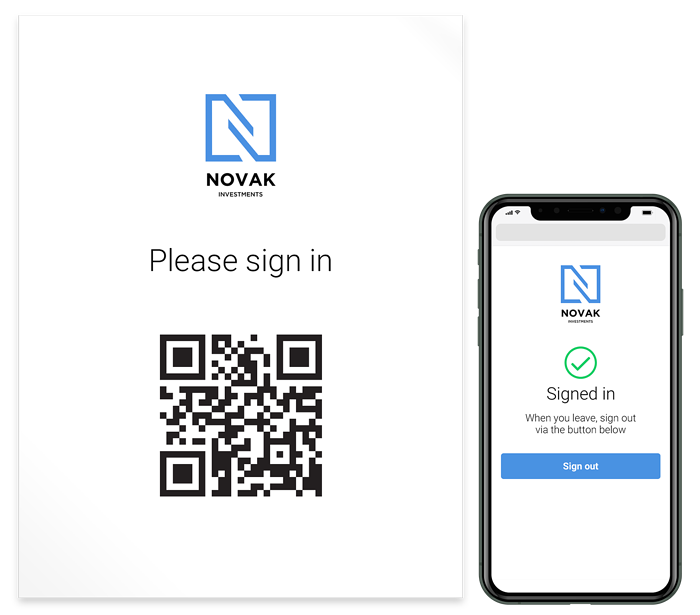 *Please note:
If subscribed to a multi-location Enterprise plan, first select your location, and a QR code specifically for this location will be generated. Click here to find out more about location settings.
The static QR codes do not have the host selection option. For data security and privacy, only the QR code on the iPad and tablet that refreshes regularly has host selection available. Chat with our team if you'd like to have this feature enabled.
The static QR code does not allow for ID badge printing.
---
Recommended Android QR scanning apps
A majority of smartphones already support native QR code scanning. Consumers with legacy smartphones can use QR scanner apps to access content linked to QR codes. Apps such as Google Lens, QR code reader or QR & Barcode Reader are all free and available via the Google Play store on Android devices.