How to configure your devices when using a proxy network
How to configure the wifi proxy settings
If the wifi network uses a proxy, this will need to be manually configured within the iPads wifi settings as shown below.
To manually configure the proxy network settings
To access the 'Configure Proxy' network, navigate to the iPad 'Settings' app.

Once 'Settings' is open, navigate to 'Wifi' and tap on the 'Information' icon to the right of the wifi network.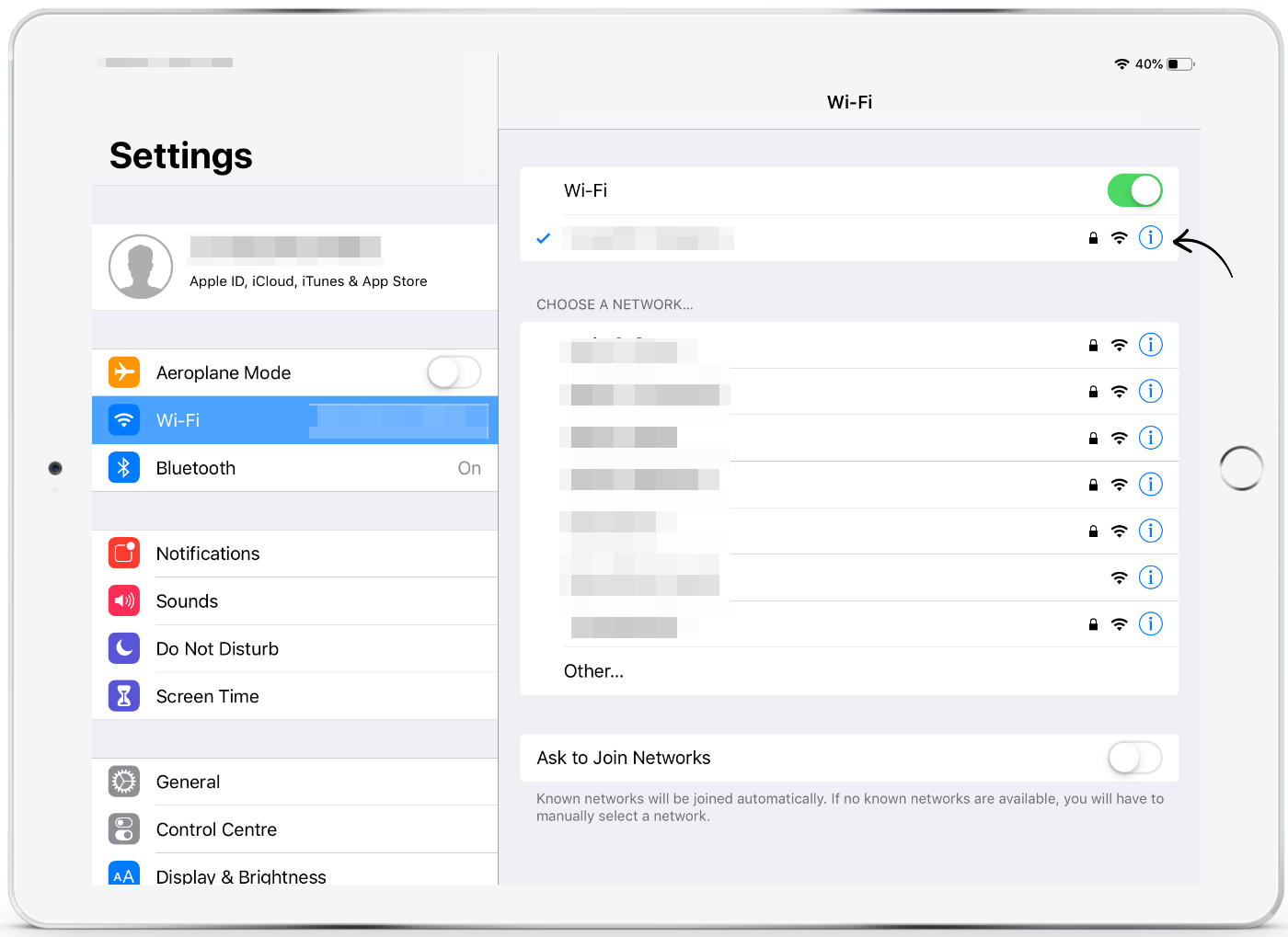 Tap on the 'Configuring Proxy' button.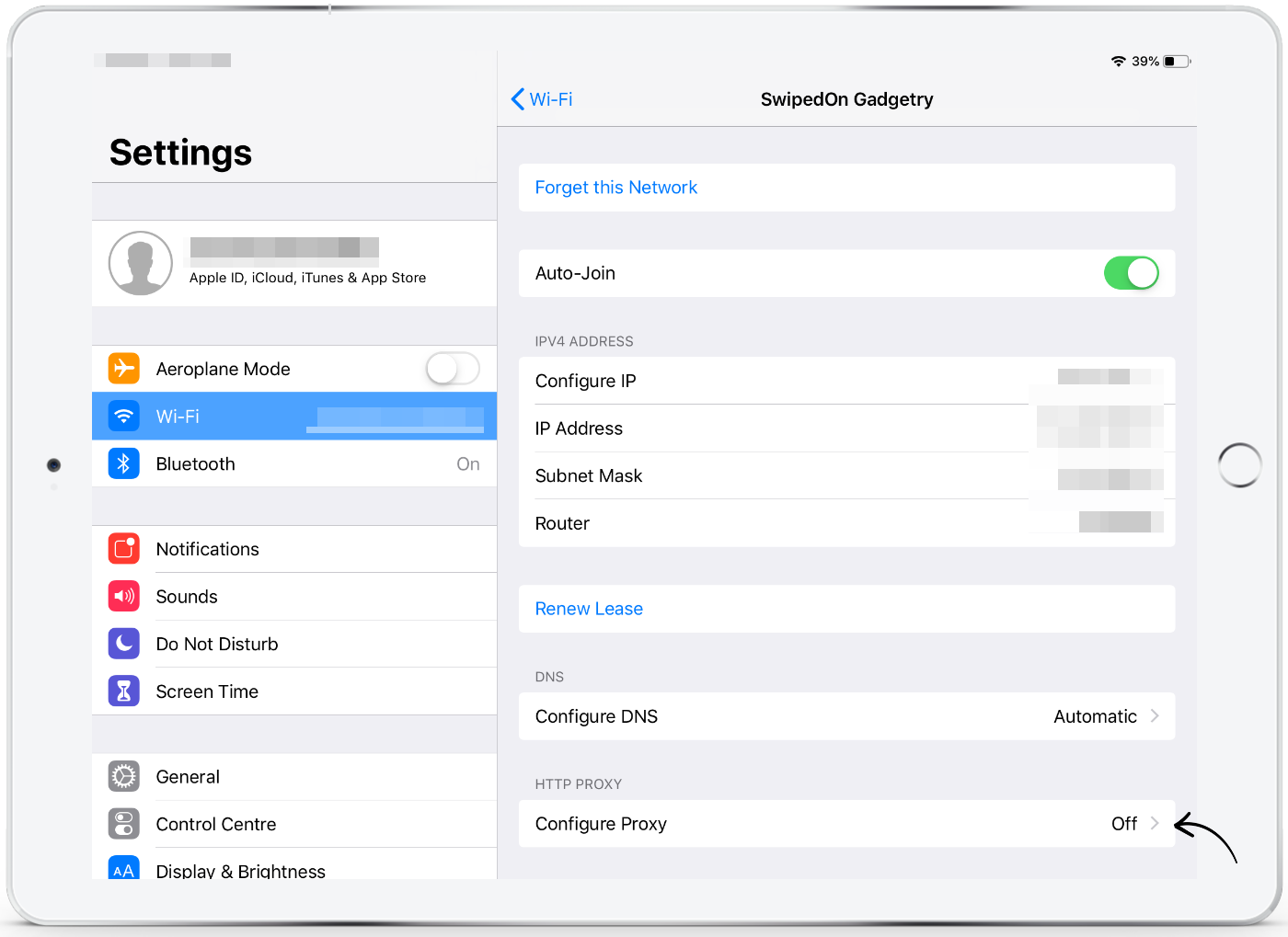 When the 'Configure Proxy' screen is open, tap on 'Manual' and enter in the details as shown below and input the server and port number.