This article will explain how to create a location
Before you can link your Desks you must create a location.
To create your first location, follow the steps below:
Firstly, sign into the admin panel. Once logged in, the landing page will display showing all existing locations (if any)

Click on 'Add New Location' to create a new location.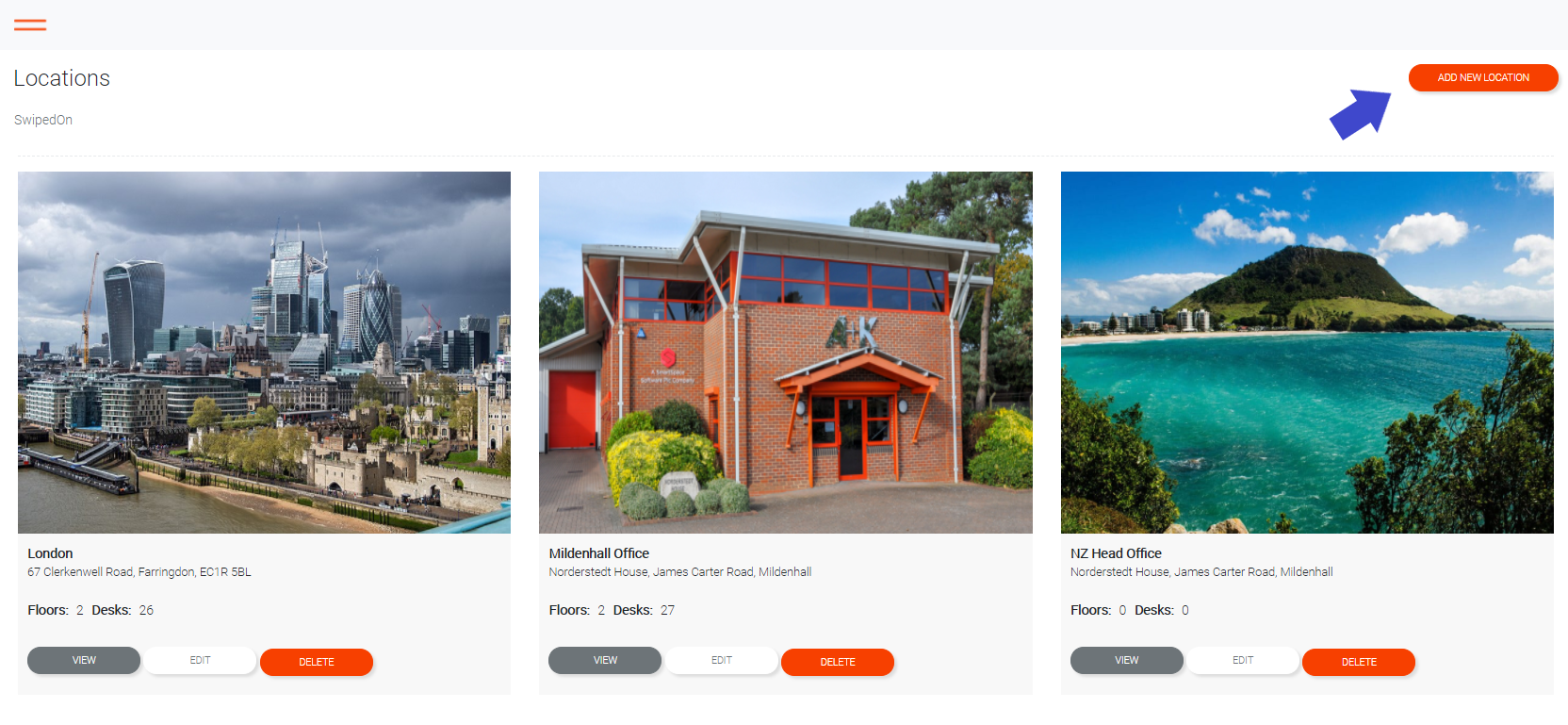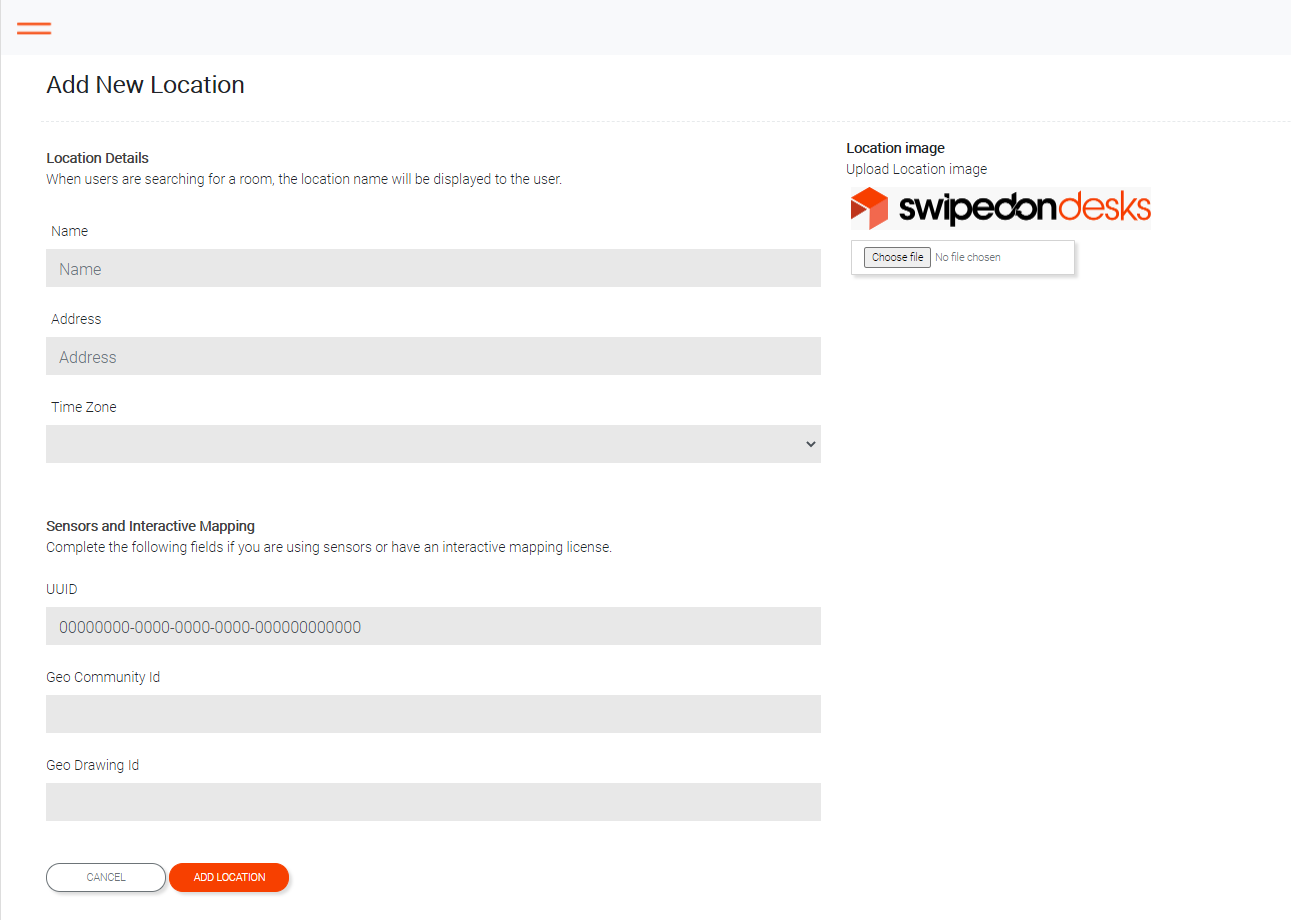 Name
The name of the location. This could just be the city or commonly used name. 
Address
The postal address of the location.
 

Time zone
The time zone of the location. This is important to ensure the system can correctly save and display bookings for users all over the world.
 

Location Image (Optional)
It is possible to provide an image for each location that simply helps when administering the system. This must be a .PNG or .JPG file format.
If not provided, a generic placeholder image will be used.
 

UUID (Optional)
This is only required when using sensors to monitor presence. Each sensor has three IDs that are used to link them to a specific building, level and space. This field is used to link sensor data to this building.
 

Geo Community ID & Geo Drawing ID (Optional)
This is only required when using HERE maps. This field links this location to the matching location in HERE maps.

---

When all details are entered, click on "Add Location" to save the record and return to the location homepage. The location is now available for entering levels and then spaces.