How to enable and set up Catering
With SwipedOn Catering, it's easy to offer refreshments to your visitors as they sign in. Your menu is entirely customizable, allowing you to include different types of coffee, tea, milk and even a biscuit, cinnamon stick or marshmallows!

Whether you have a coffee machine where your admin staff prepare beverages for visitors, have a cafe or barista on-site, or partner with the local coffee shop next door, it's easy to get Catering working for your visitors.
Get Catering
You can add Catering to your account either by taking a free trial or by adding it to your subscription from the AddOns page.
Update your iPad app
To use Catering on the SwipedOn app, you'll need to ensure you have an up-to-date version. Go to the App Store on your iPad to update the app. You'll need version 2.14.0 or later.
*Please note: you'll need to have an iPad running at least iOS 10 to use Catering.
Enable Catering on your iPad
Log into your web dashboard, navigate to the 'Devices' view of your SwipedOn web dashboard and next to each iPad is an option to check the catering function. Once checked, this will be enabled for that iPad.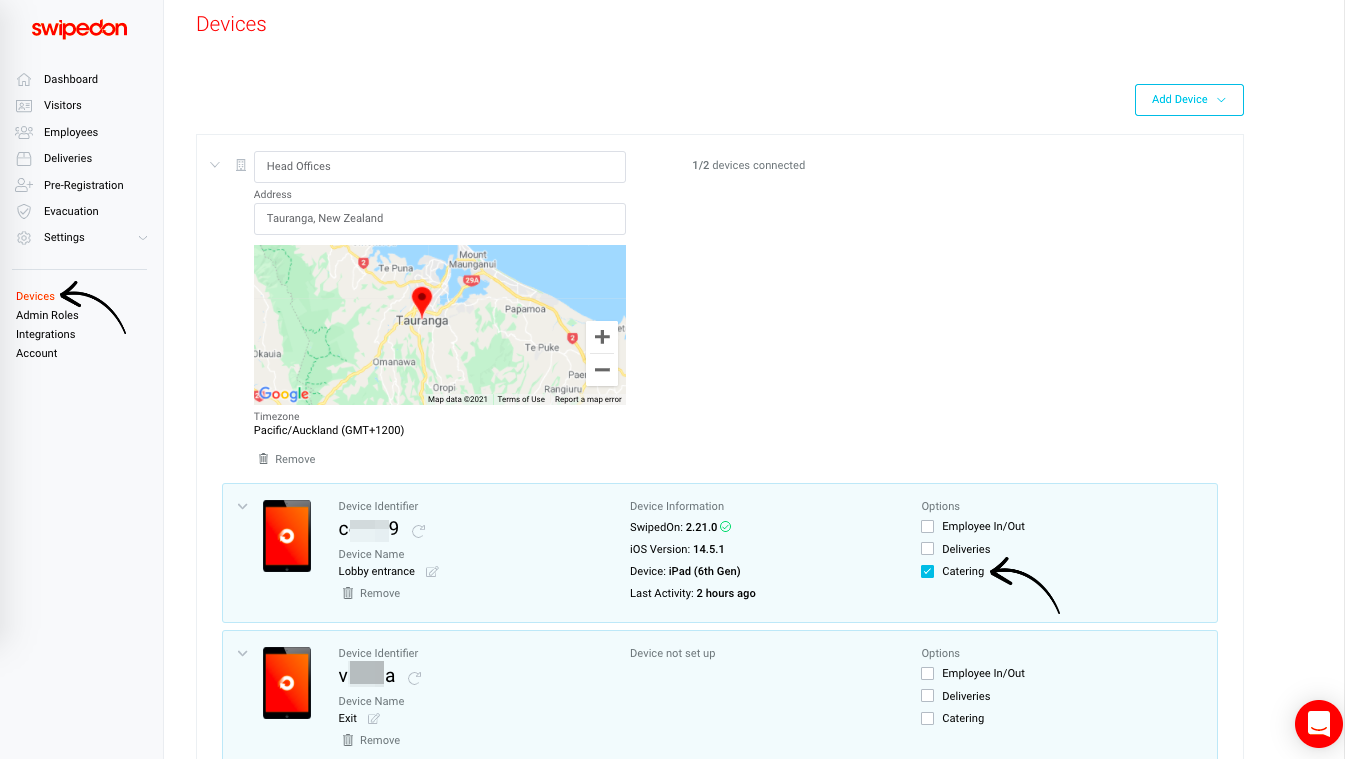 *Please note: for those with multi-location accounts, navigate to the 'Locations' view and click on the 'Devices' tab to show all iPads and enable catering against the relevant devices.


Enable Email Notifications
To ensure the right person receives an email notification with the Catering order, enable email notifications from within the 'Settings' > 'Notifications' view of the SwipedOn web dashboard.
Already have a SwipedOn subscription but want to start a Catering free trial?
If you are an existing customer, you can easily start a free 14 day trial of this feature.