How to enable location filtering (for Chrome)
How to ensure location permissions are set to ensure an address can be set against a location.
When adding or changing the address associated with a location, the location permissions will need to be enabled in order to search on the address.
How to enable location permissions
To enable location permissions for this purpose, click on the lock icon on the web browser as shown below.

Slide the location slider to on or simply click "Reset permission"

Once enabled, you will see the banner at the top prompting 'Reload' to apply your updated settings, as shown below. Click on this.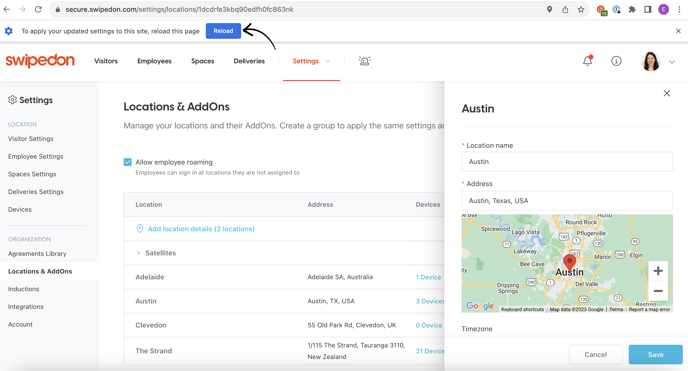 Once enabled, the address will then populate with a list of more suitable options to select from and set against the location.