Find out what the iPad Operating System is currently running
How to check your iPad's iOS version? (iPad view)
To check the iOS version on the iPad;
Tap on the iPads 'Settings' icon.

Navigate down to 'General' and tap on 'About'.

Here you will see a list of options, locate 'Software Version' and to the right will show you the current iOS version the iPad is running.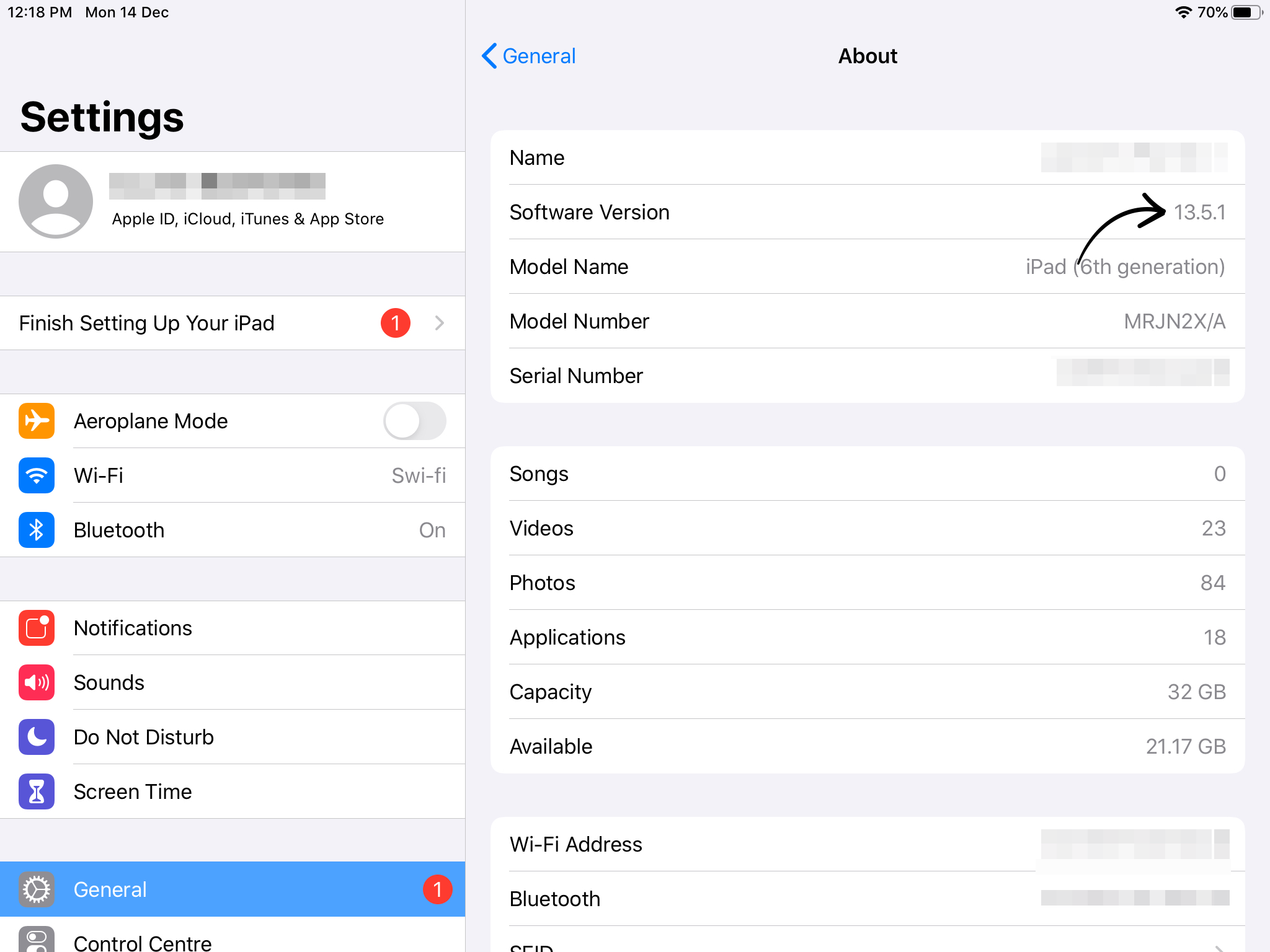 How to check your iPad's iOS version? (Dashboard view)
To view remotely the iOS version the iPad is running, please follow the below steps:
Log into your SwipedOn web dashboard here.

Navigate to the 'Devices' view. *Please note: those with more than one location will see this named as 'Locations' and will then need to click on the 'Devices' tab.

Each iPad will show the below details here. The current 'iOS version' along with the current SwipedOn 'version' and 'last activity' status will also be visible.
If an update is available to apply, please find our help article that will step you through how to apply an update for iOS on the iPad.