How to update billing contact details
Find out where to locate the billing record contact details and how to update these details.
The billing contact is the recipient that will be held against the account record within the payment platform and will be the first point of contact for any account subscription-related queries.
To update the billing contact details
Navigate to the 'Settings' > 'Account' tab within the SwipedOn web dashboard.

Click on the 'Edit Details' button below the 'Account Details' field to open the drawer.
Within the drawer, click on the 'Billing Contact Name' and 'Billing Contact Email' text boxes in order to change these details.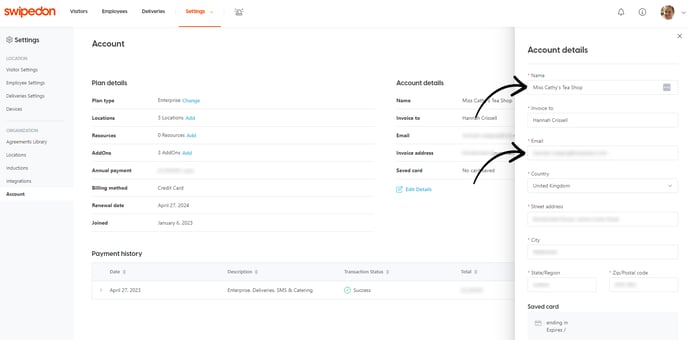 Click on 'Save' to apply the change to the billing contact record.