iPad keyboard prompting contact card details
If your iPad is providing personal details for visitors to select from when signing in, please find steps below to adjust this.
Depending on your iPad's set up, the SwipedOn app may prompt visitors to select default information saved against the contact card within the Contacts app.

Below is an example depicting how this can look when a visitor has tapped on a formatted field type. e.g Phone or Email.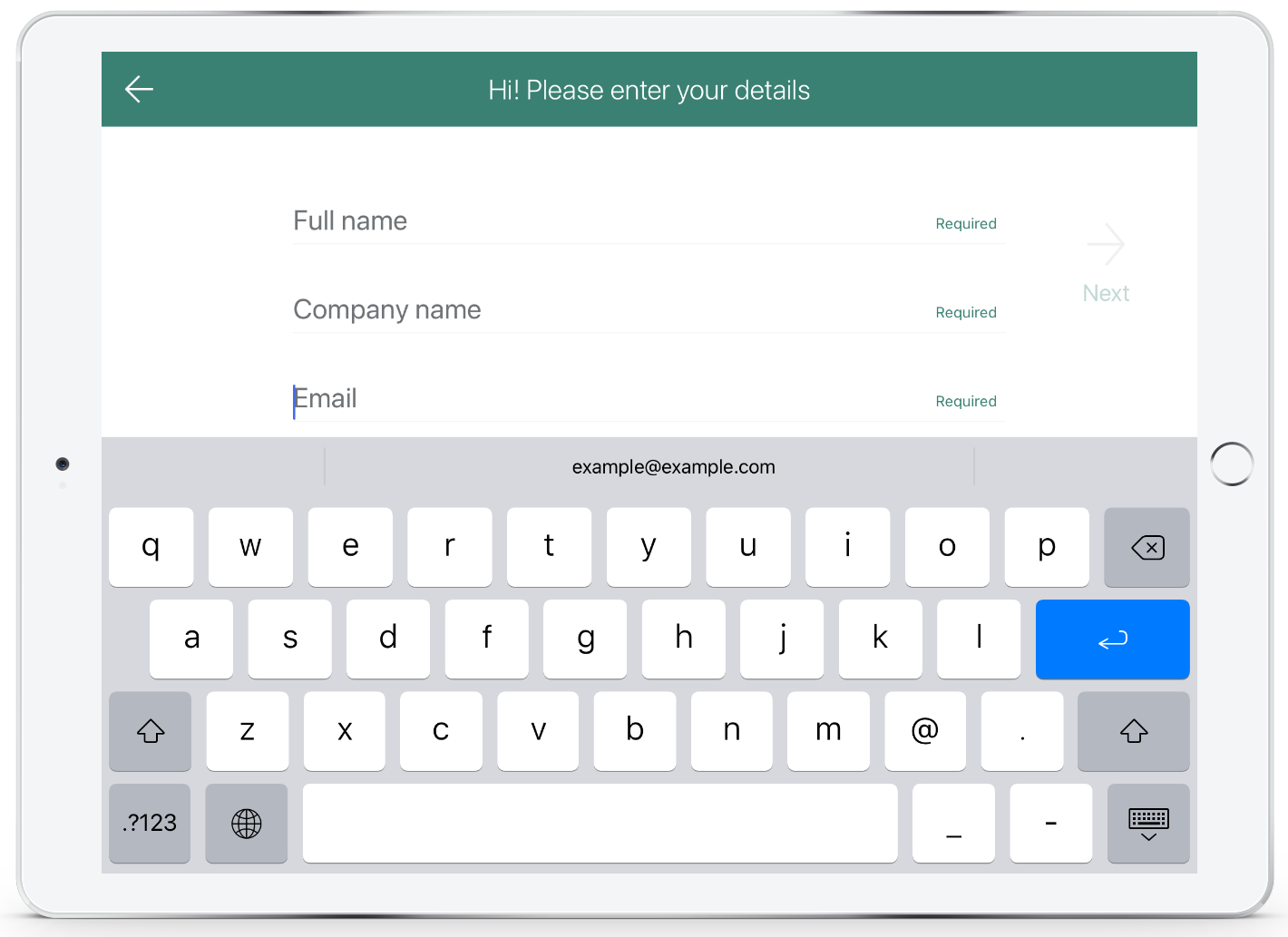 To disable this option from appearing, exit the SwipedOn app and navigate to the Settings app > Contacts > Siri & Search > disable 'Learn from this App'.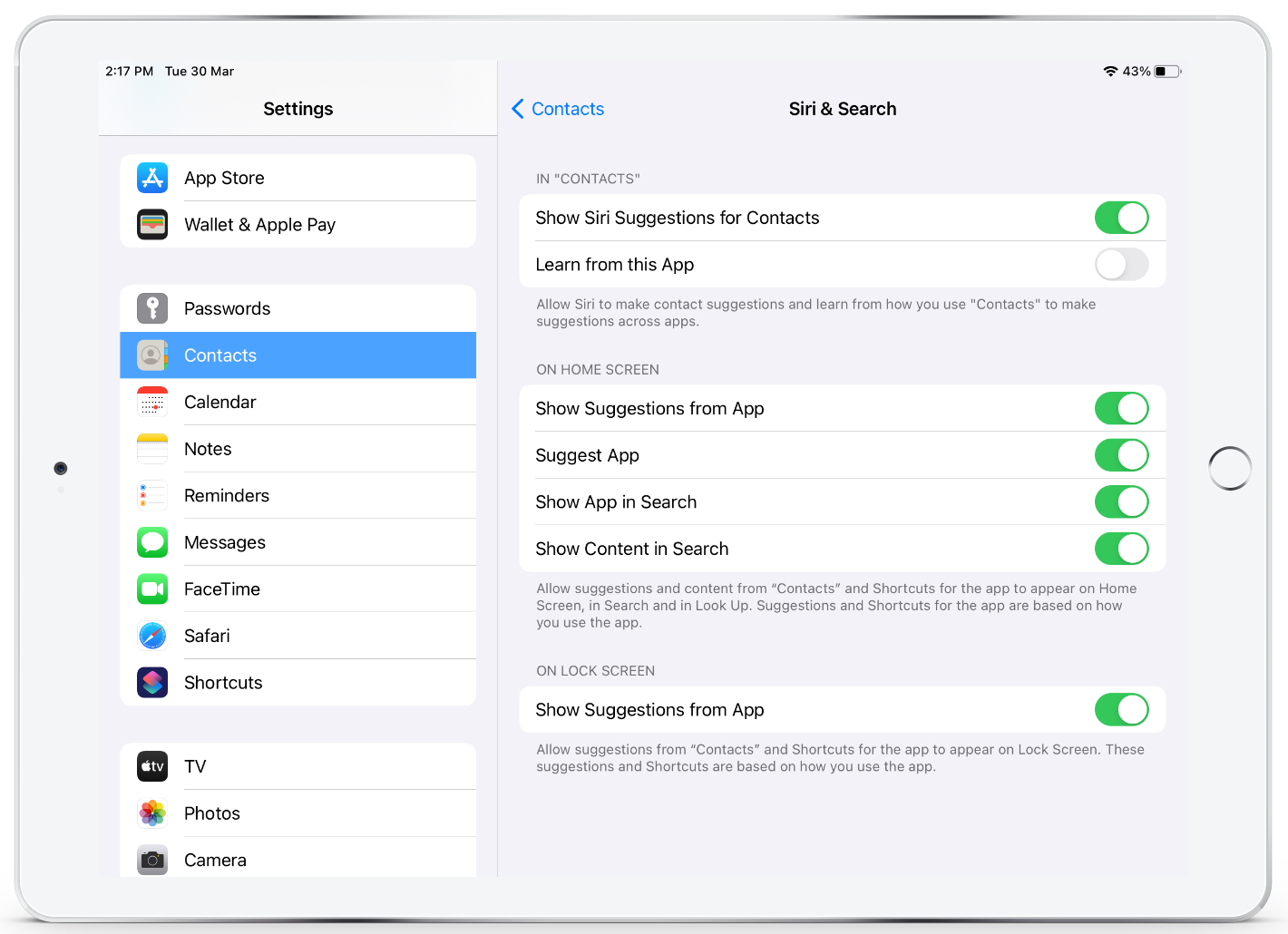 Now, when the formatted field is selected by the visitor to enter their details, the keyboard no longer shows the details associated with the contact card.