Admin roles and Passwords
Removing an Admin Role
How to remove a Company Admin or Location Manager
To remove an admin role
Click on the 'Admin Roles' tab to the left of the SwipedOn web dashboard and locate the Company Admin or Location Manager that is to be deleted.

Click on the trash can icon to the right of their name. This will immediately remove the admin role.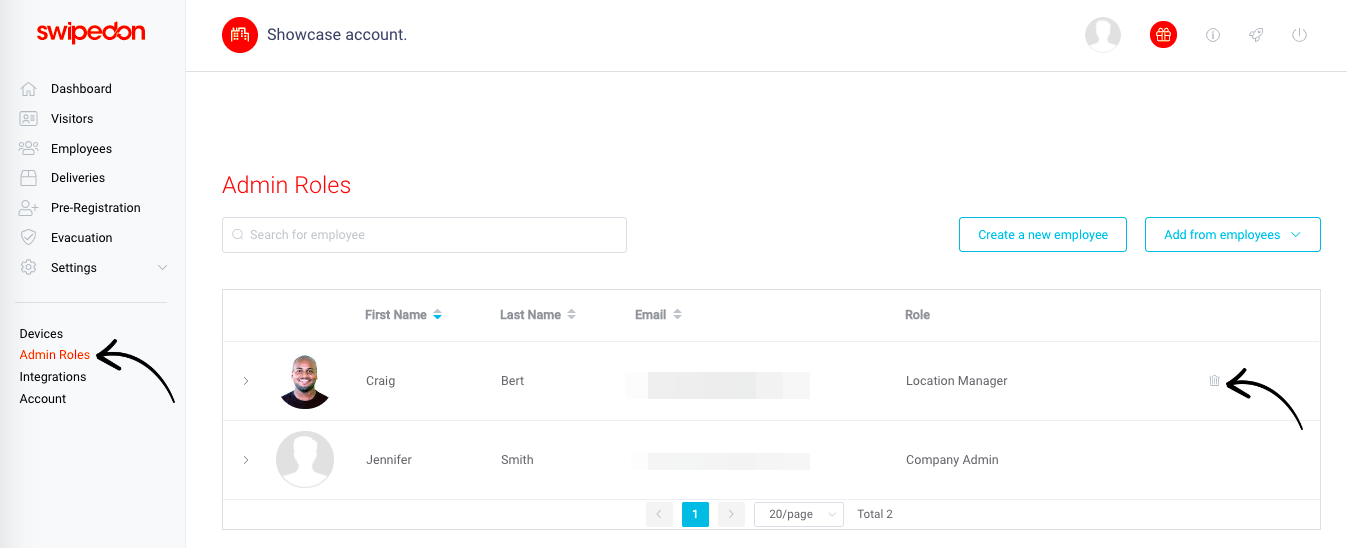 *Please note: only a company admin can delete another company admin.