SwipedOn Desks Setting up the Locate Me Kiosk (Email + Password Accounts)
This is a step by step guide to configuring the Locate Me Kiosk. If set up correctly, it can be an excellent tool to find key contacts, find a desk, or find a colleague in the workspace all from a kiosk or any interactive displays in the office.
This Guide strictly relates to users with Email + Password accounts.
Step 1: Log In to the Admin Portal
Access the admin portal.
Enter your credentials and sign in.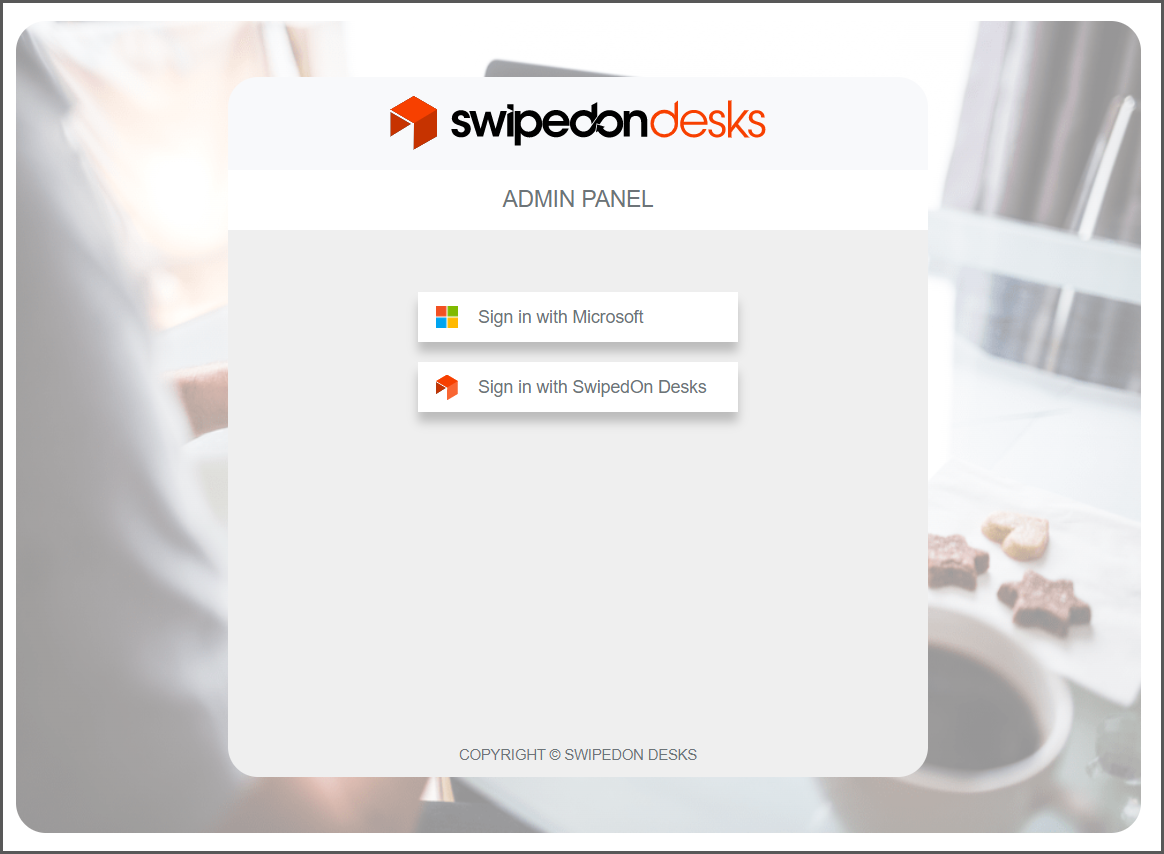 Step 2: Navigate to the Configuration page
Using the Icons on the left Open the "Configuration" menu and click "Locate Me"