Upgrading your plan
How to upgrade your subscription from one plan to another.
If you've outgrown your current plan or just need access to an extra feature available on the plan above, you can easily upgrade your subscription via the 'Accounts' view of your SwipedOn web dashboard and get access to new features immediately!
To upgrade your subscription
Log in to the SwipedOn web dashboard.

Navigate to 'Account' and click on the 'Change Plans' button.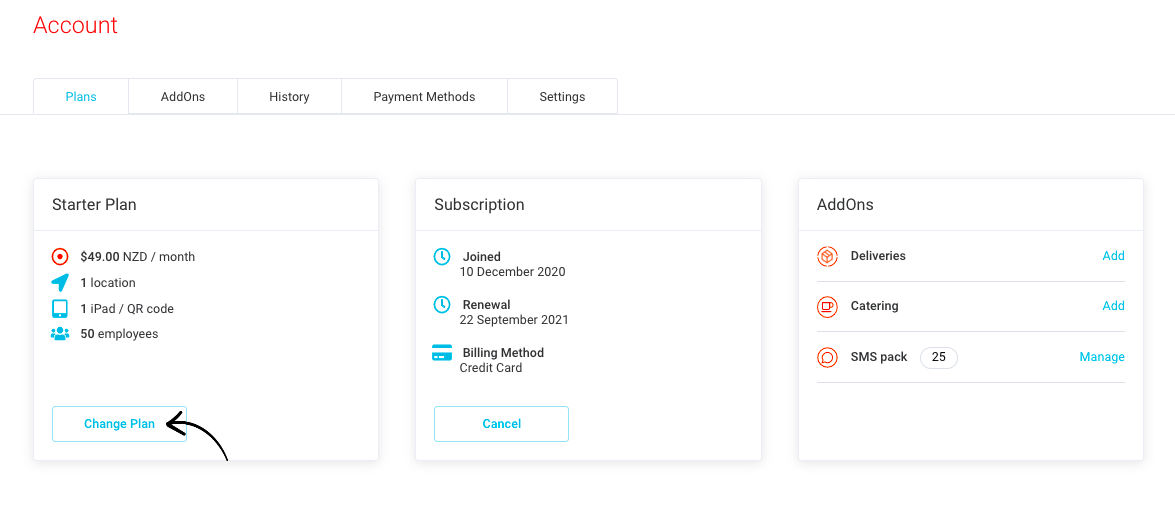 Click on the new plan that is to be applied.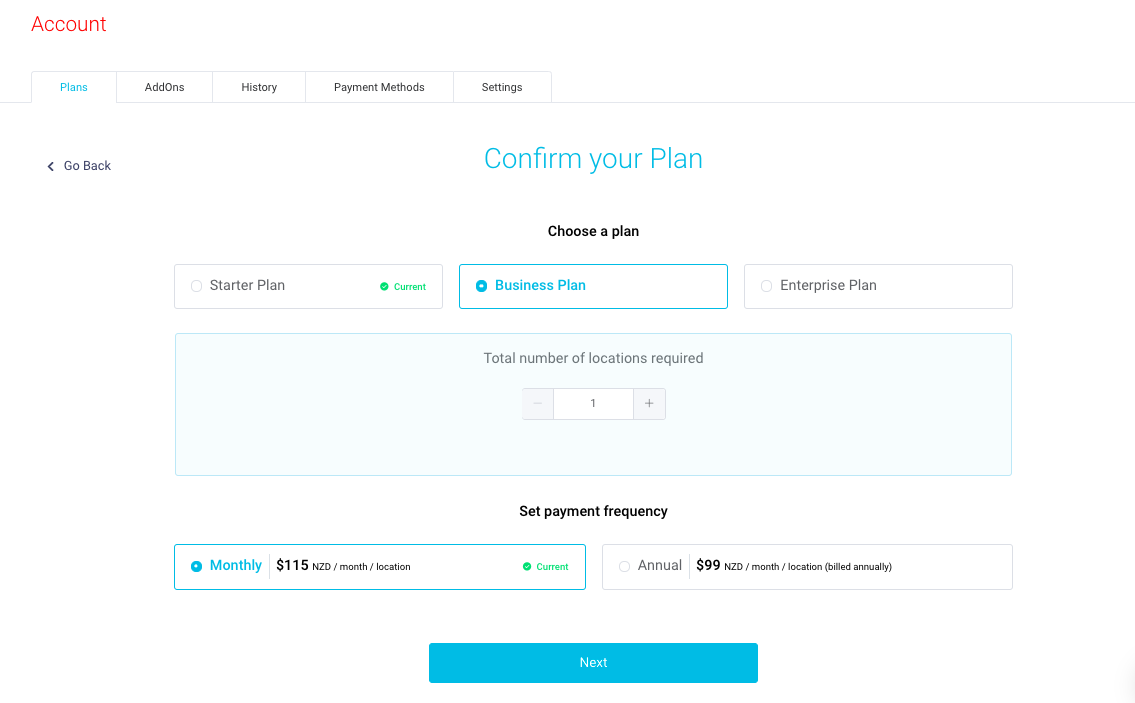 Confirm the payment frequency, either Monthly or Annual and click 'Next'.

Select the current card used for payment or select 'Check out with a different card' and input these details.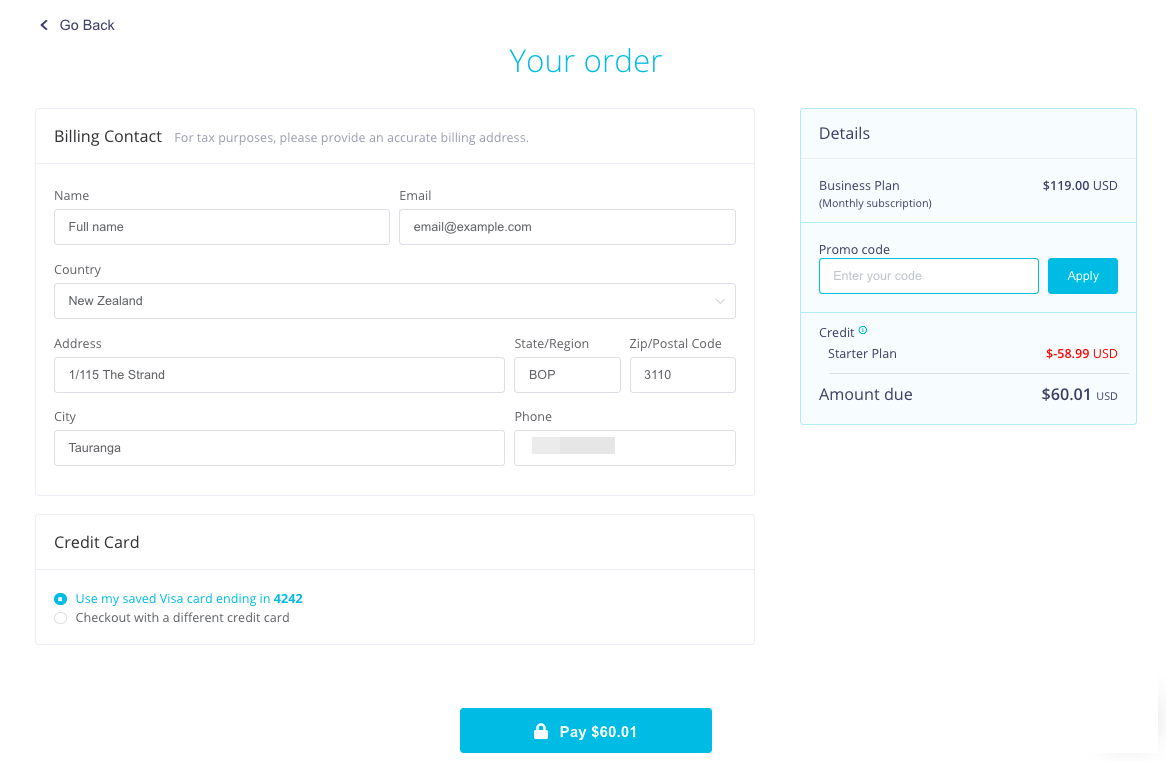 Click 'Pay' to process the upgrade and configure your newly available settings or locations now!