What is SwipedOn Spaces?
SwipedOn Spaces is the easy to use resource booking system with simplicity and flexibility at it's core. Simple to set up, simple to use.
🏳️ Available for purchase per resource
With this new feature, SwipedOn offers a robust and flexible solution for managing, finding, and booking appropriate workplace resources, allowing you to:
Configure resources and spaces - including maps, features and allow for user or department restrictions
Define different zones on maps
Manage desks, equipment, vehicles and carparks in one central dashboard
Offer an easy booking option to your employees using the SwipedOn Pocket app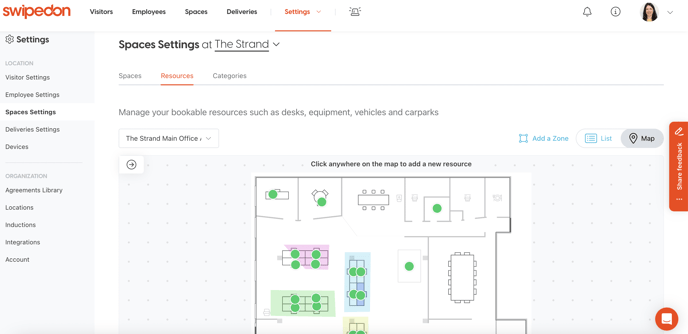 You can get started with Spaces by navigating to the 'Settings' > 'Spaces Settings' tab in your SwipedOn dashboard.