How to assign an AddOn to a location for accounts with more than one location.
Once an AddOn has been purchased for a multi-location account, the AddOn will need to be assigned to one of the locations in order for this to be enabled against the devices associated with the location.

How to assign an AddOn to a location
After subscribing to a SwipedOn AddOn, navigate to the 'Locations' view and click on the 'AddOns' tab.

This will list all locations on the left of the screen that is currently associated with the account. Select the location that the AddOn is to be applied to and select this from the drop-down list.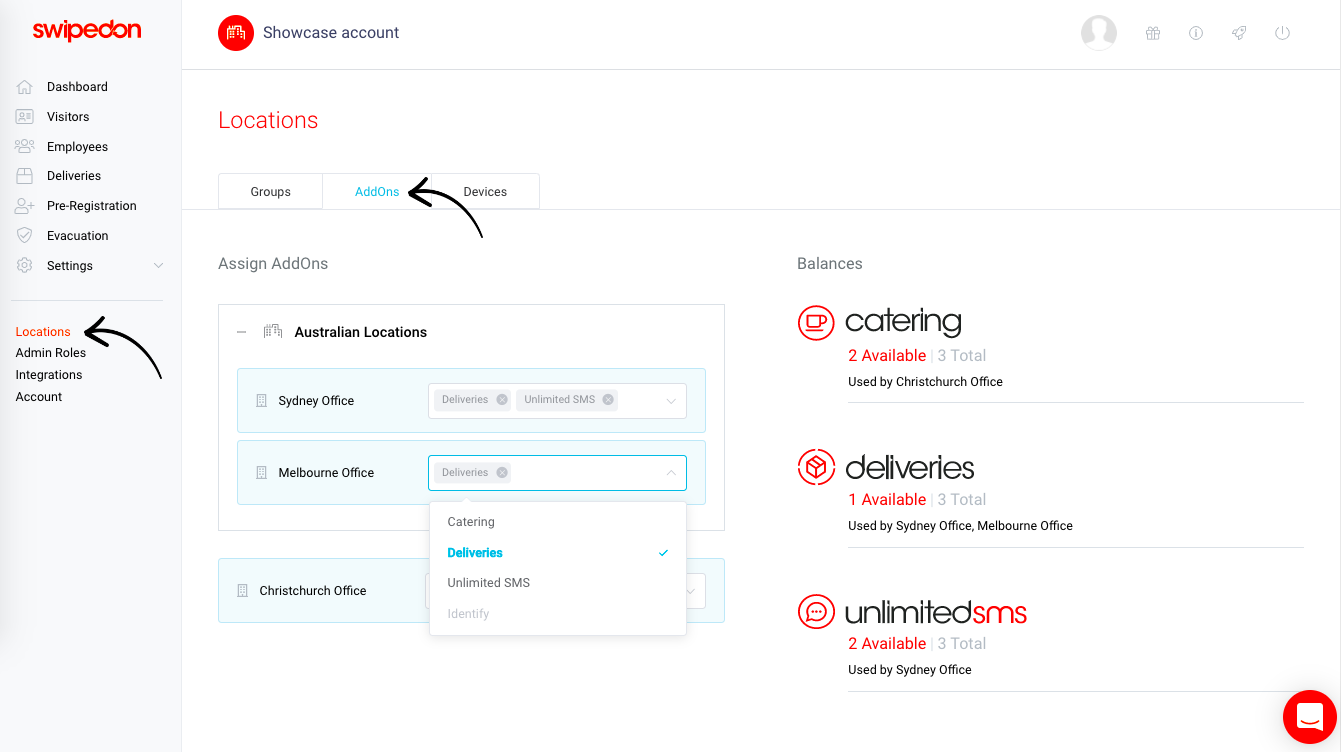 Once selected, as shown above, the AddOn will appear next to the locations name and display below the AddOn on the right of the screen.

To remove an AddOn from a location, simply click on the 'X' button next to the AddOn assigned to the location.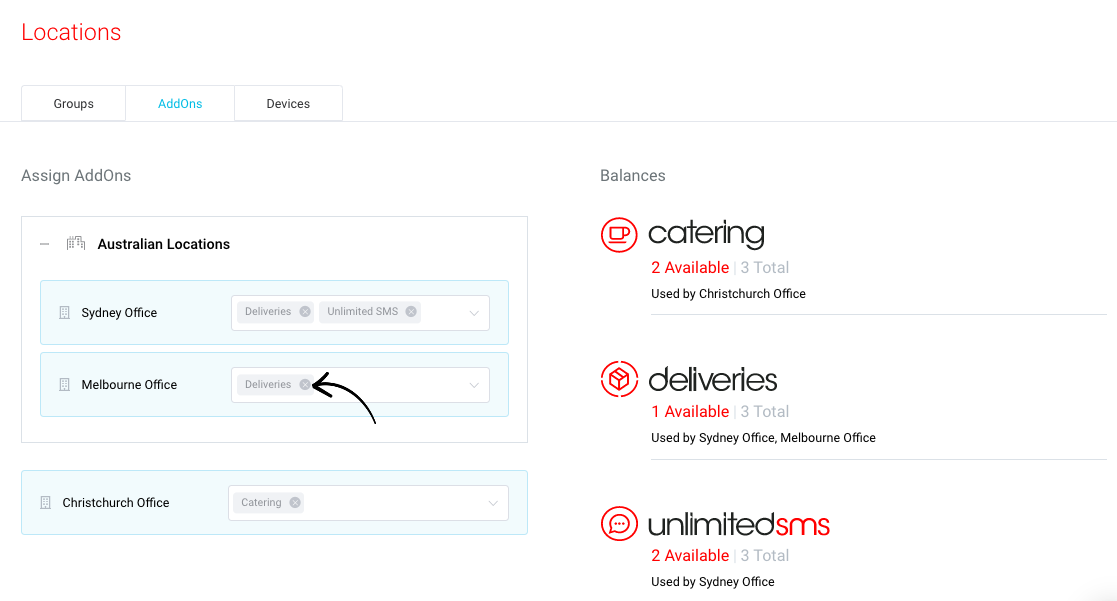 To learn more about the SwipedOn AddOns, please find our support article here.