Customize Deliveries to suit your reception for host notifications
Options
The Scan Label setting enables the scanning of a recipient's name from a delivery label using the iPad's camera. This is the fastest way to use Deliveries. When the camera detects a label with text, it will capture an image, find the recipient's name, and show the matching employee record to the delivery person.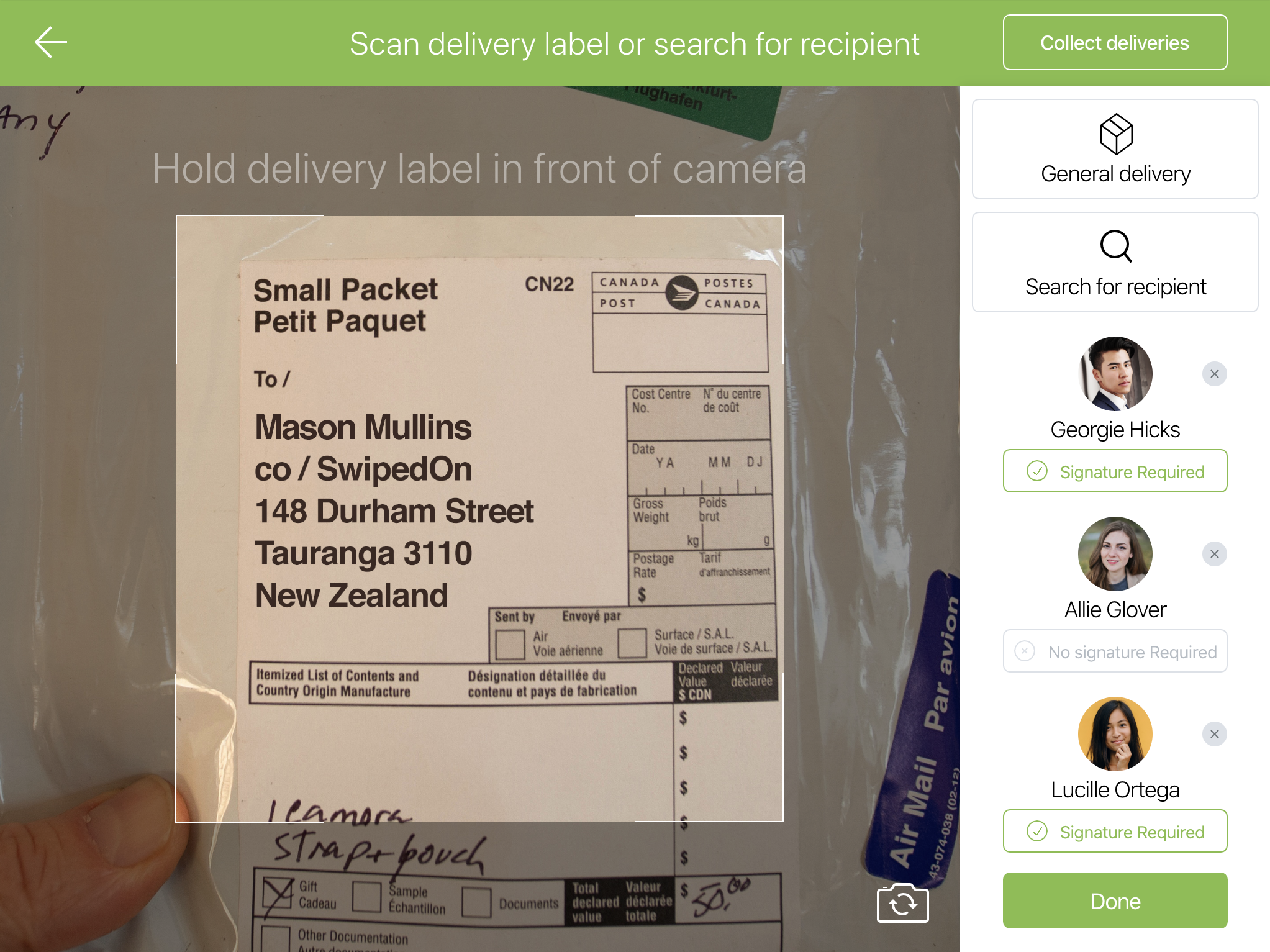 If the Scan Label setting is disabled, a delivery person will have to type in the recipient's name to search for them.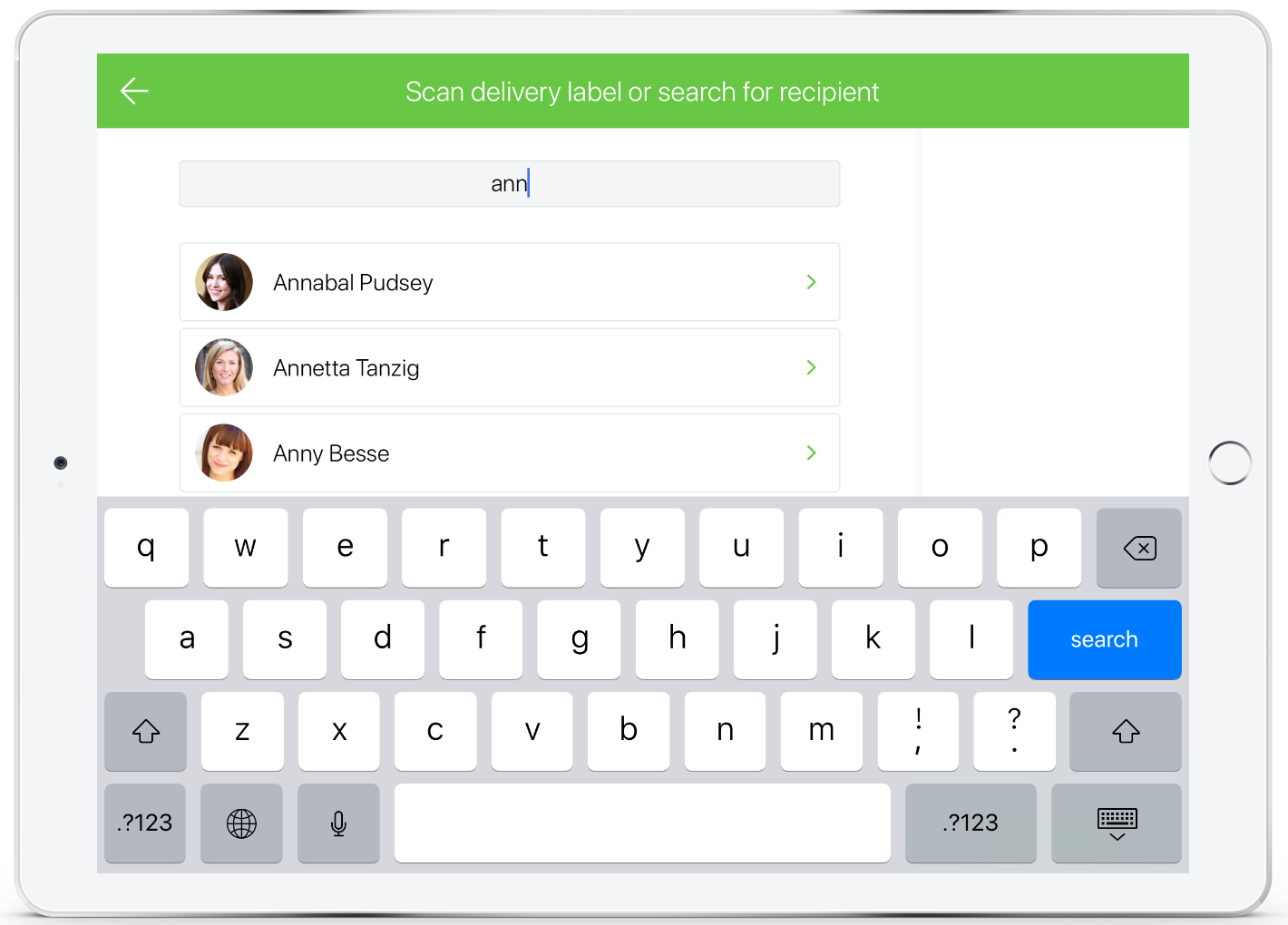 The General Deliveries setting allows a delivery person to select that a single item is a General Delivery, which does not have a specified recipient. If this setting is disabled, the General Delivery button will no longer display on the iPad screen.
The General Deliveries setting does not impact deliveries of two or more items, which are automatically treated as General Deliveries.
Deliveries contacts
To use Deliveries, you'll need at least one Deliveries contact. Deliveries contacts receive notifications when General Delivery arrives and when a signature is required with Scan Label disabled. To add an existing employee as a Deliveries contact, search for the employee within the search field and select them.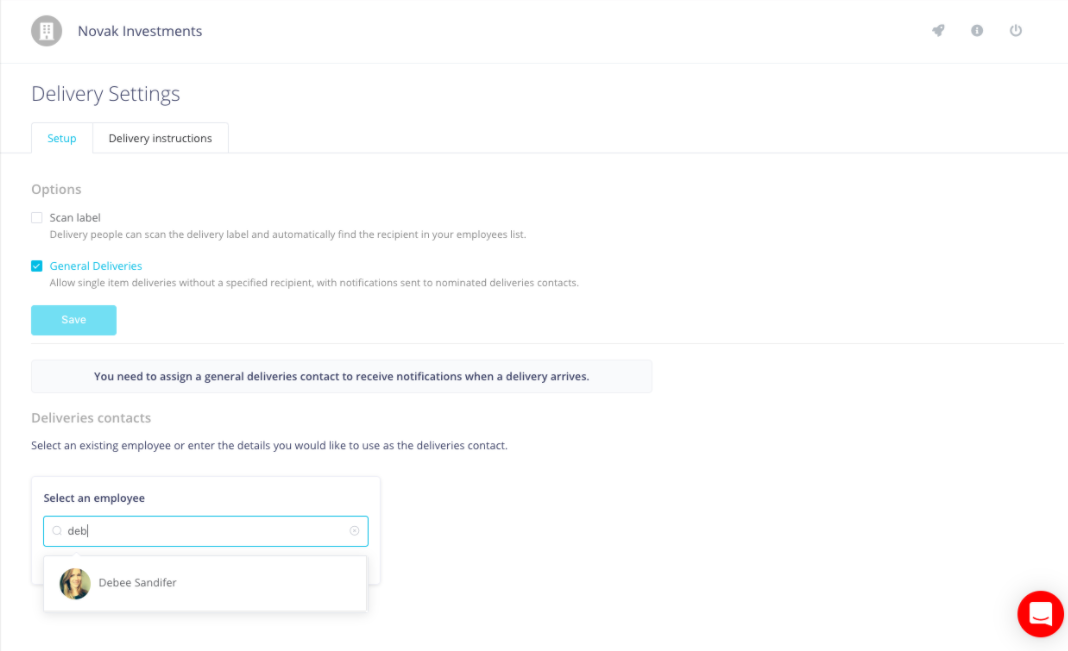 You can also create a General contact, for an email address that isn't associated with a particular employee, such as reception@somewhere.com or mailroom@something.org.

To do this, click 'Enter general contact details', then enter an email address and/or phone number and click 'Add'.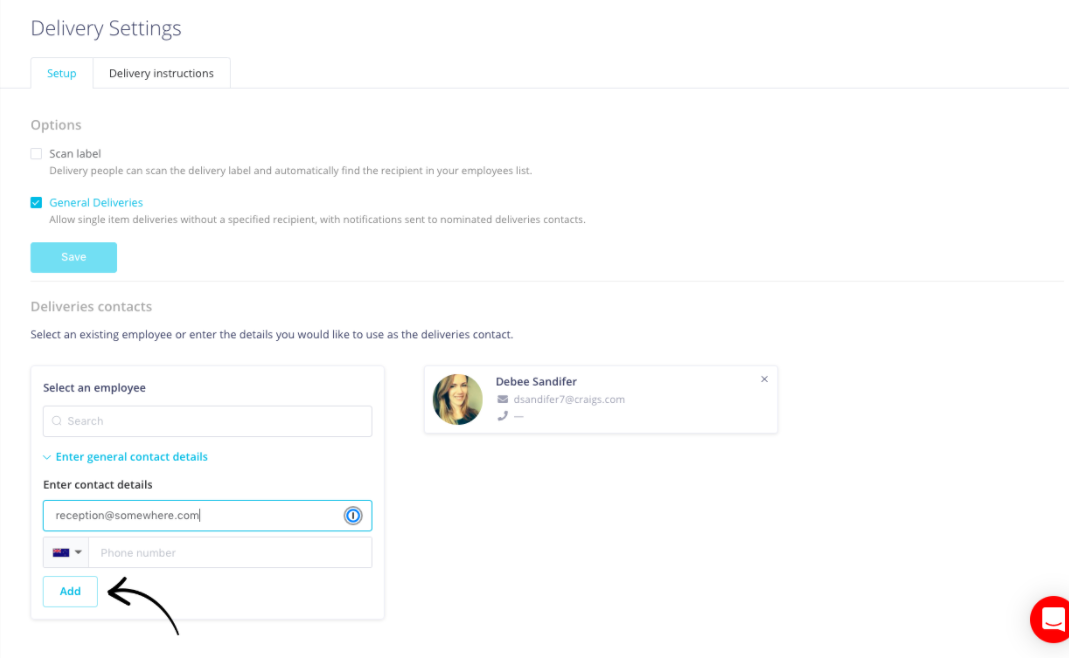 *Please note: if subscribed to a multi-location Enterprise account, location settings are applicable on this page. Click here to find out more about location settings.