Getting Started with SwipedOn
Follow these steps below to activate and set up your SwipedOn account.
Create a SwipedOn account
Firstly, you will need to create a SwipedOn account. Click here to get started.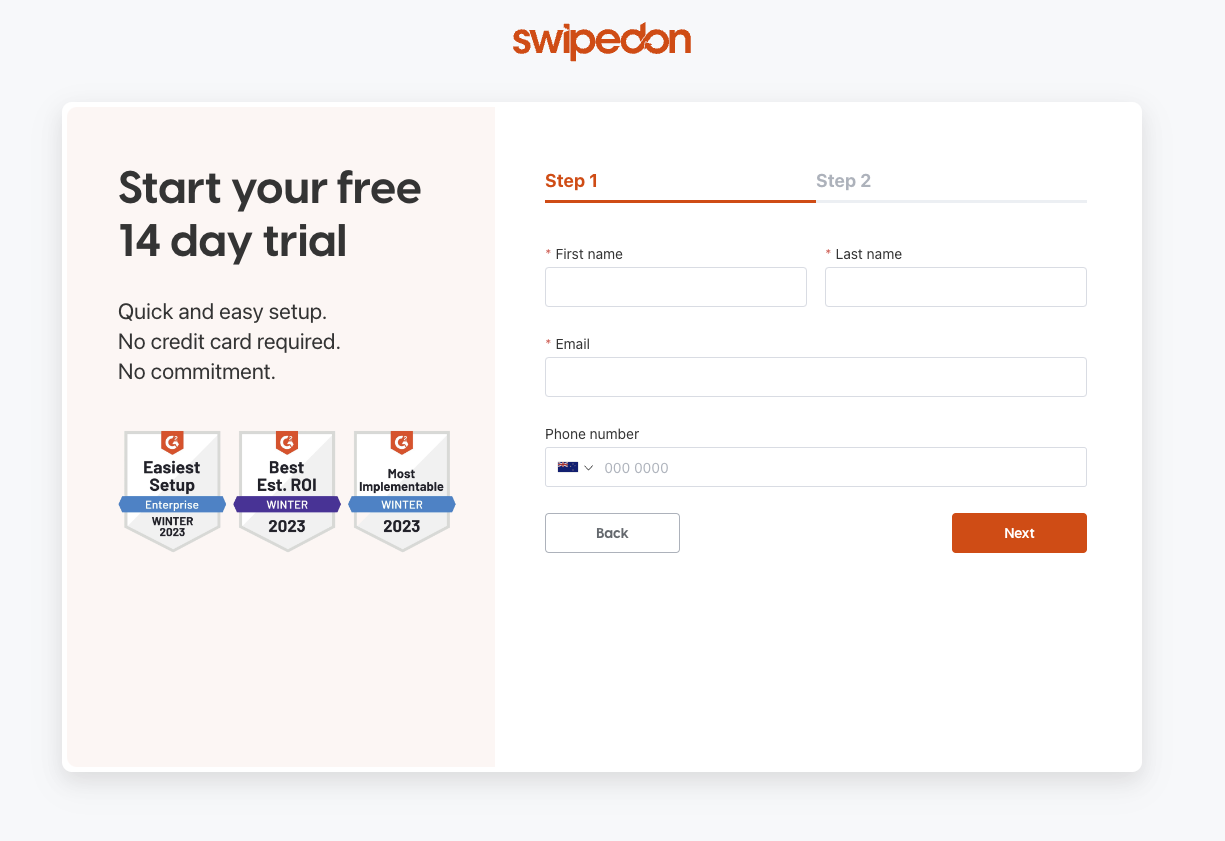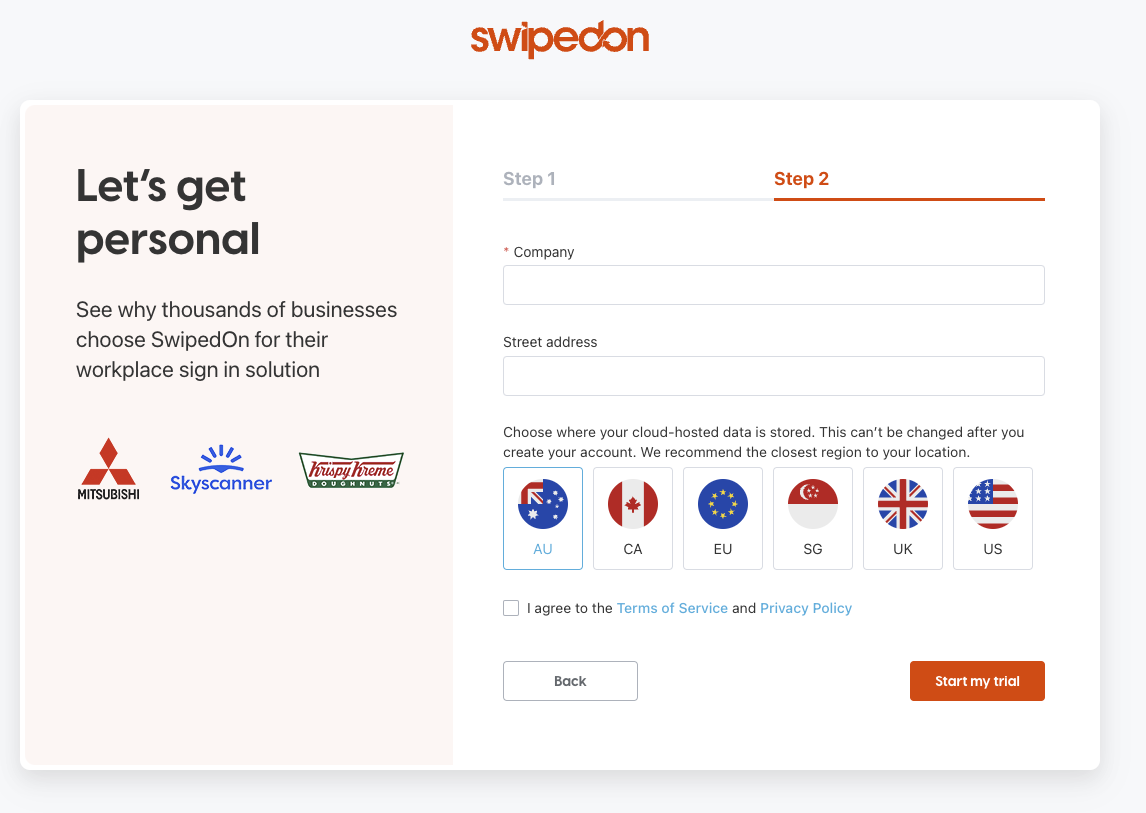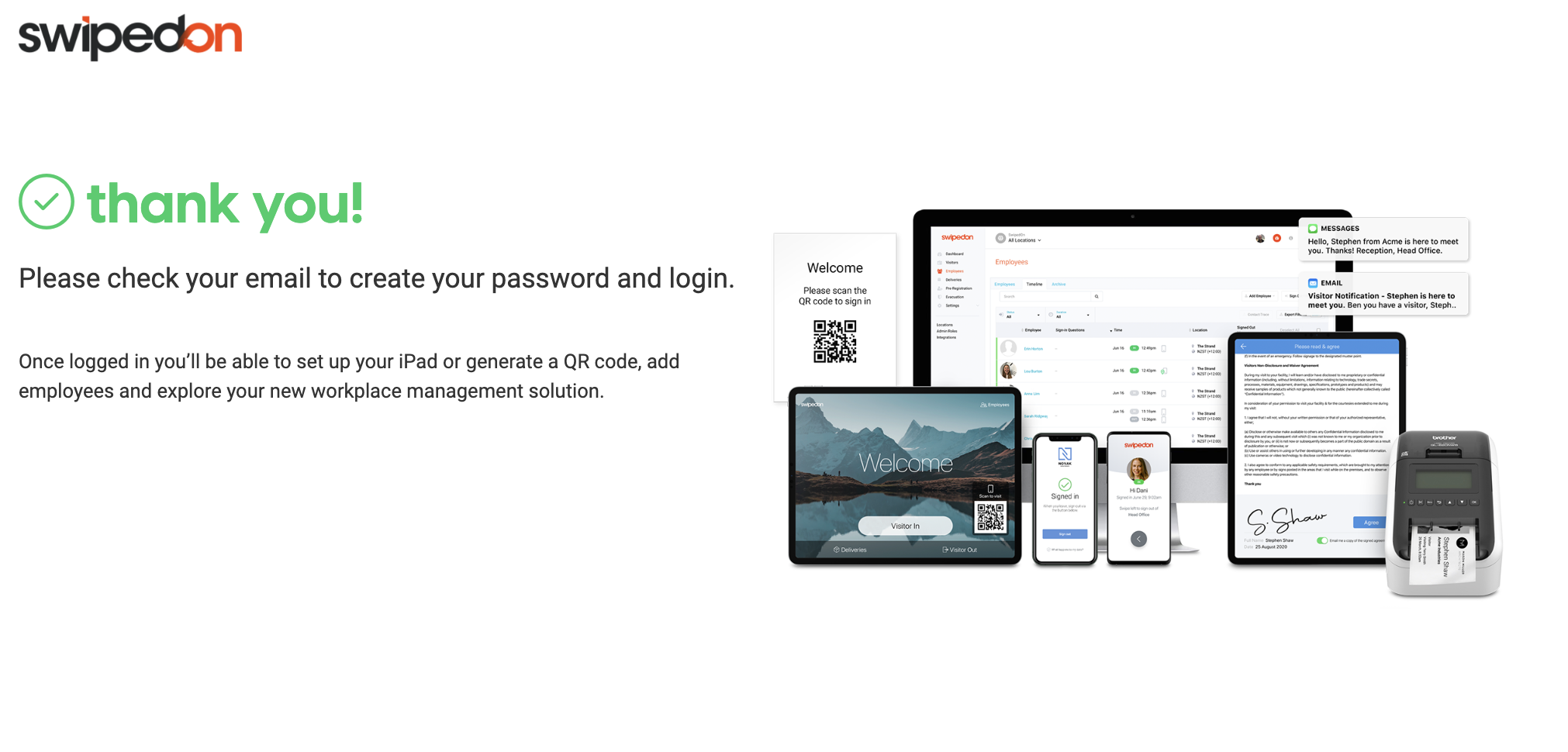 Verify the registration
Once registered, a validation email will be sent immediately. Click on the 'Activate Account' button.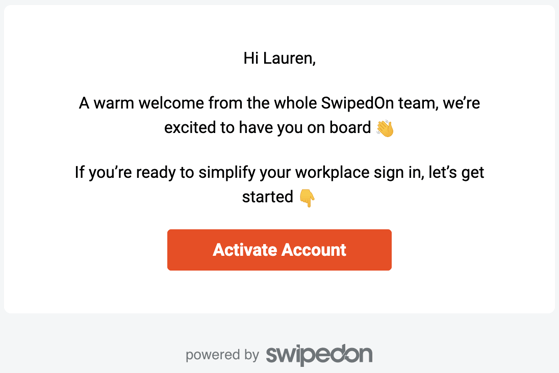 Set a password
Set up a secure password that is at least eight characters long and ensure this includes numerical, upper and lower case characters.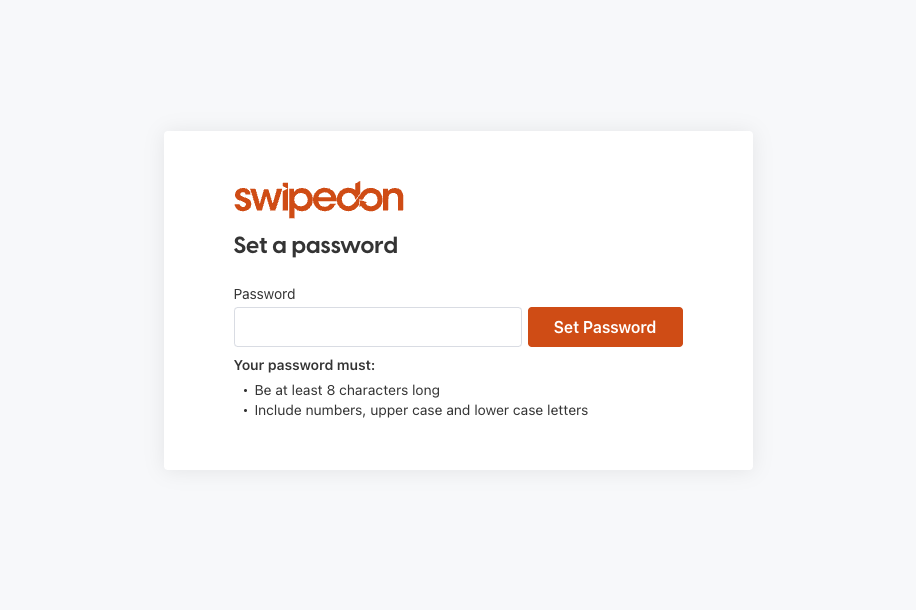 Once a secure password has been set, you will be directed to the SwipedOn web dashboard.