How to add additional employee fields How additional employee fields are set up from within the SwipedOn web dashboard Lauren Batcheldor
Employee Fields
To locate the Employee Fields, navigate to the 'Settings' > 'Employees' view and click on the 'Add Fields' button below the 'Employee Fields', input the additional field question/statement and click on the 'Add' button.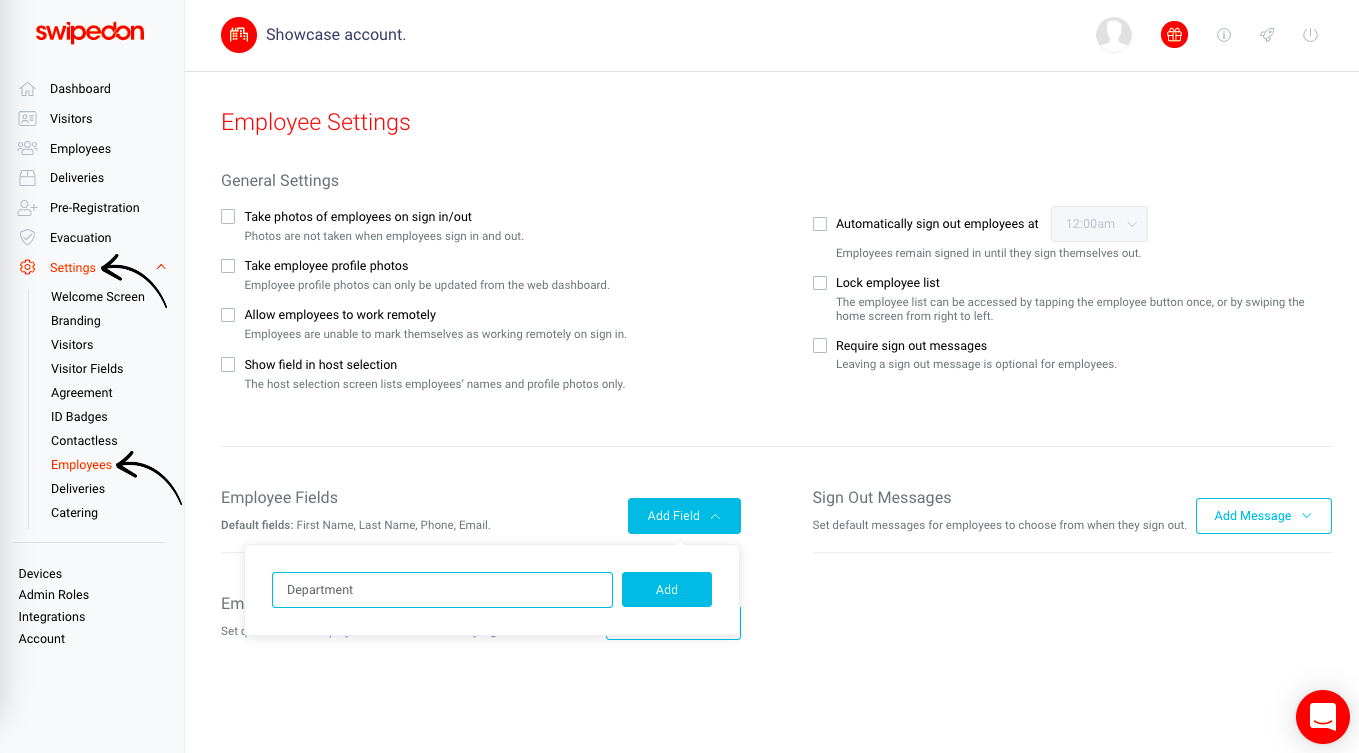 *Please note, if subscribed to a multi-location Enterprise account, location settings are applicable on this page, click here to find out more about location settings.
Reordering employee fields
The order of these custom employee fields can be adjusted by picking up and dragging/dropping the fields into the preferred order.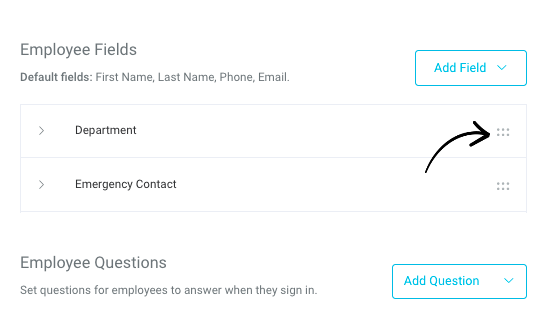 These custom employee fields will appear against the employee profiles, please note, the default field order cannot be adjusted.
Show field in host selection
'Show field in host selection' can then be enabled for one of the custom employee fields to be displayed on the iPad view for a visitor to see when they are signing in.