This feature should be used when a remembered visitor, e.g. a visitor that has enabled the 'Remember me' option when signing in, needs to be anonymized.

Example use case: A visitor, Simon Smith, has asked you to remove all personal information you have collected on him. Please note: you can choose to select the option to anonymize all of their related visits when anonymizing a remembered visitor.
To anonymize a remembered visitor:
Navigate to the Visitors > 'Remembered visitors' view of the SwipedOn web dashboard, and ensure the remembered visitors that are to be anonymized are signed out.
To select the remembered visitors, click the checkbox to the left of their name. Once the visitors have been selected, click the 'Anonymize' button shown at the top of the screen to the left of the page.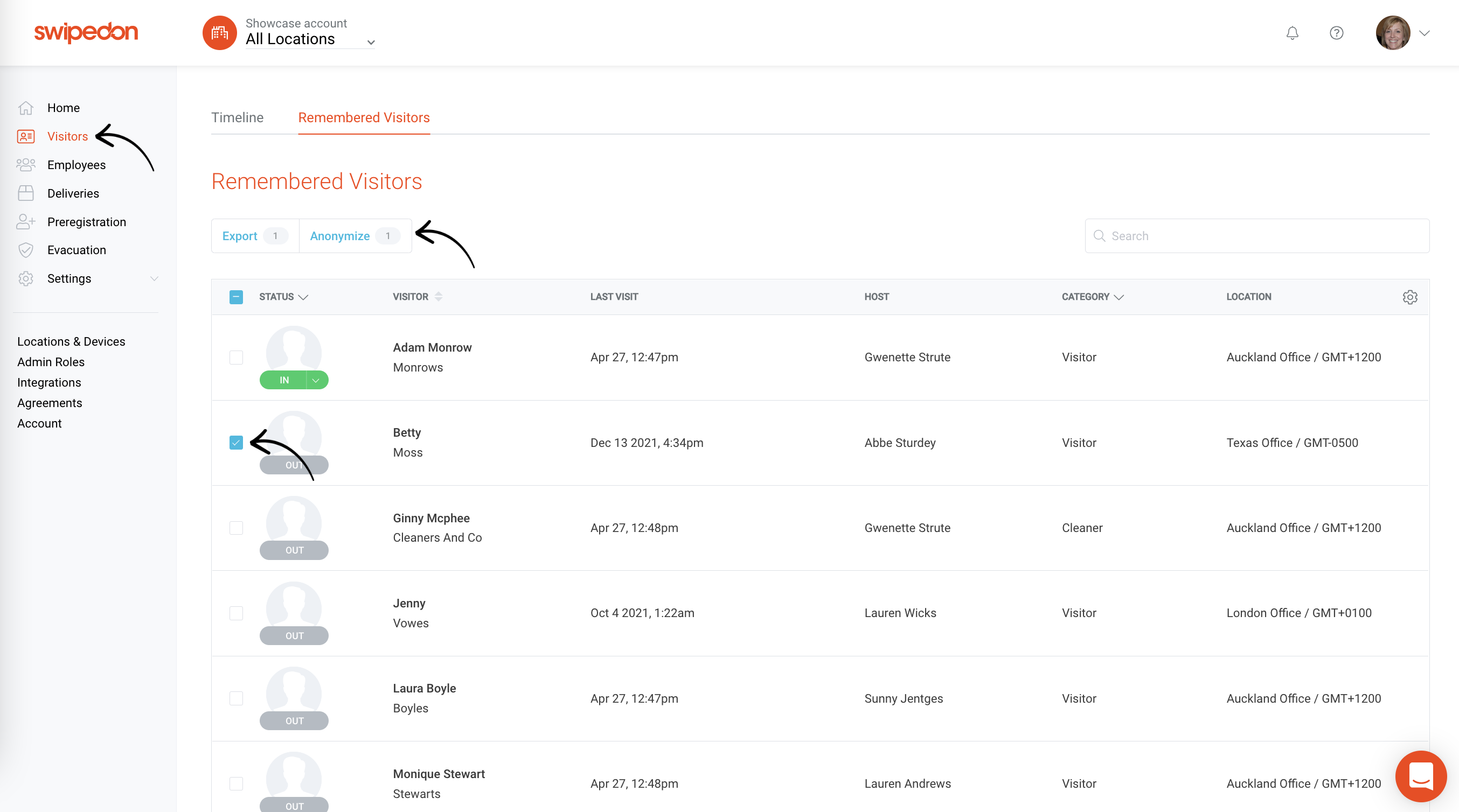 The remembered visitors will automatically be anonymized and will no longer appear on the remembered visitors list.
*Please note: If all visitor timeline movements are anonymized for a 'Remembered visitor' the remembered visitor will still appear within the remembered visitors view of the SwipedOn web dashboard. However, they will not display a last visit time/date, nor will they be able to sign in as a remembered visitor via the iPad due to these details having been anonymized.