This feature should be used when a remembered visitor e.g. a visitor that has enabled the 'remember me' option when signing in, needs to be anonymized.

Example use case: A visitor, Simon Smith, has asked you to remove all personal information you have collected on him. Please note, you can choose to select the option to anonymize all of their related visits when anonymizing a remembered visitor.
To anonymize a remembered visitor, follow the below steps:
Navigate to the 'Visitors' > 'Remembered Visitors' view of the SwipedOn web. dashboard.

Select the signed out remembered visitor/s that you wish to anonymize and click on 'Anonymize Selected'.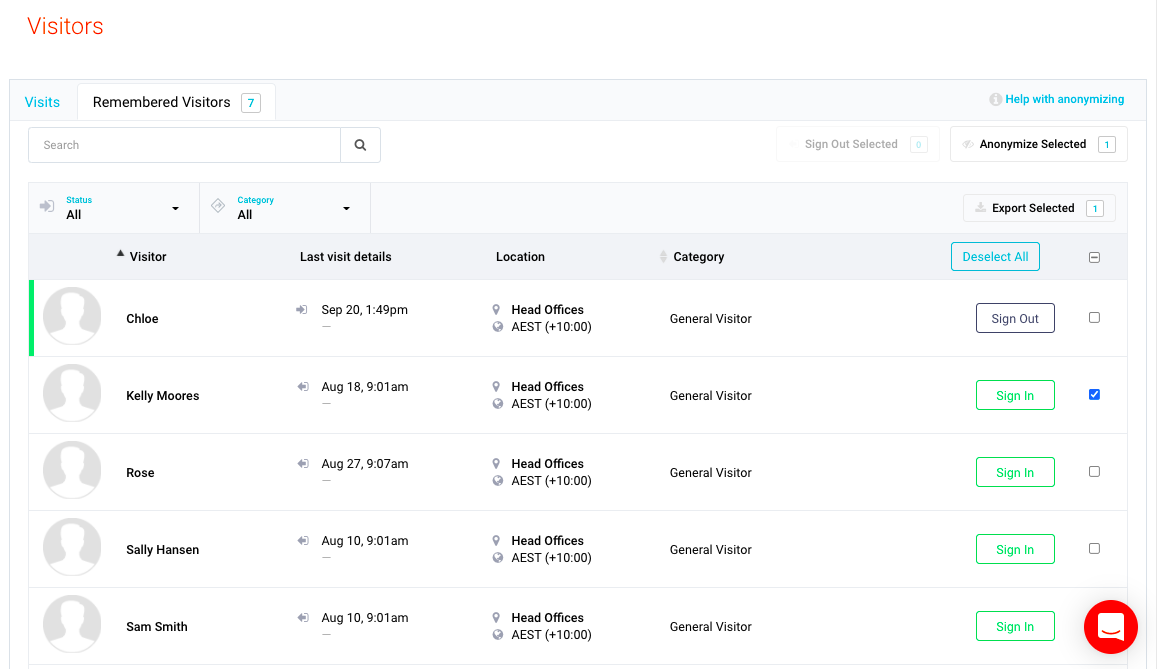 If you wish to anonymize all 'Visits' associated with this remembered visitor, check the box 'Also anonymize X associated visits'.

Confirm the action by entering DELETE in capitals and clicking 'Anonymize'.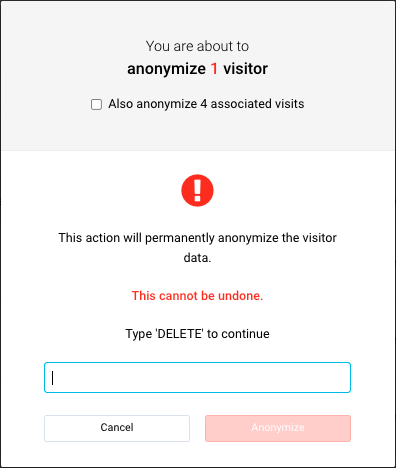 Once the visitor is anonymized, the data will appear as shown below in the 'Visits' view. They will no longer appear within the 'Remembered Visitors' view and will not appear when signing in as a remembered visitor on the iPad.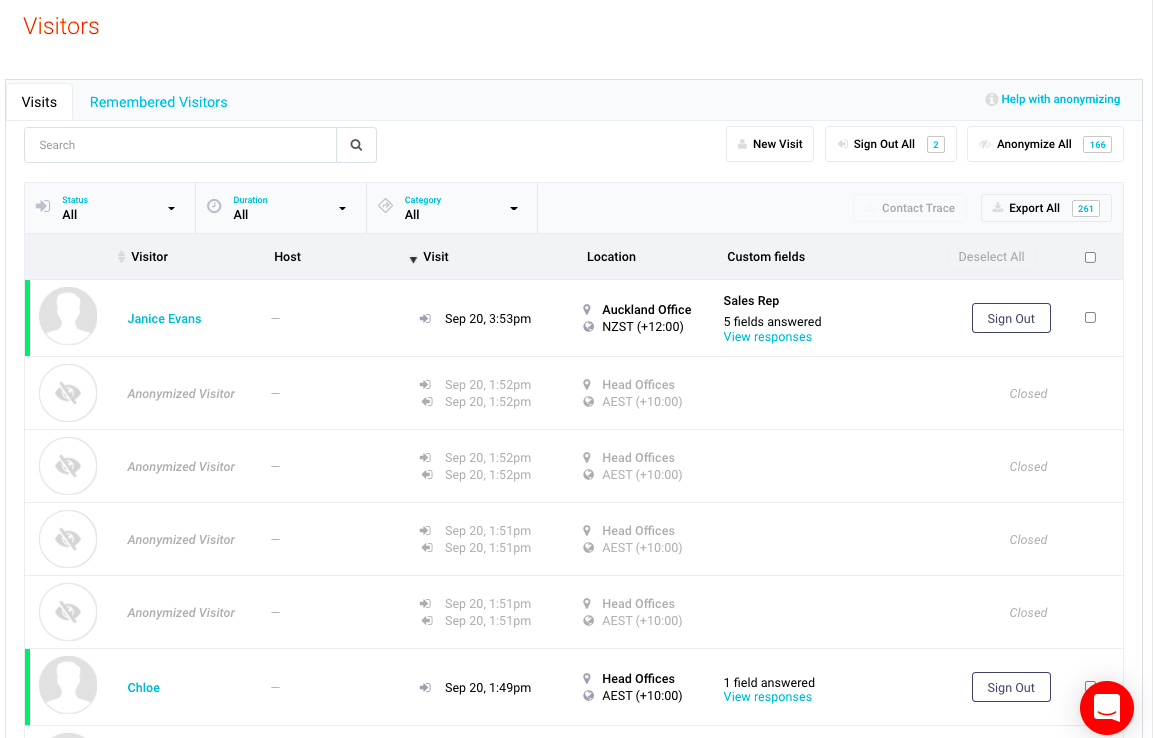 *Please note, in busy times, this process may take a minute or two, so please refresh your page.