Our employee app Pocket is the best way for employees to book resources directly. However Company Admins can also do this on their behalf if needed.
🏳️ Available as part of SwipedOn Spaces resource booking
To book a resource on behalf of an employee log into your SwipedOn web dashboard and navigate to 'Spaces' > 'Bookings' tab. And click on 'New Booking'.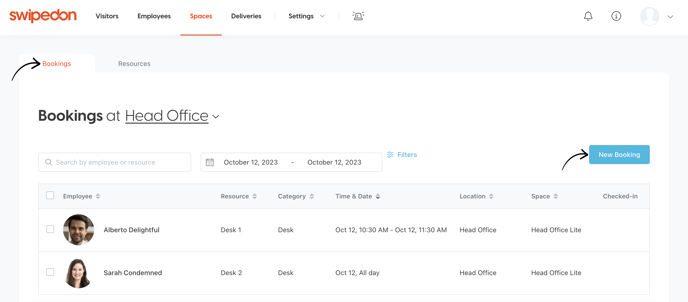 A drawer will open on the right hand side where you can enter:

who the booking is for (you will only be able to add bookings for employees already added to your Employee Directory)
what type of resource you would like to book
the start and end date for the booking
the start and end time for the booking
as well as any particular features required for that resource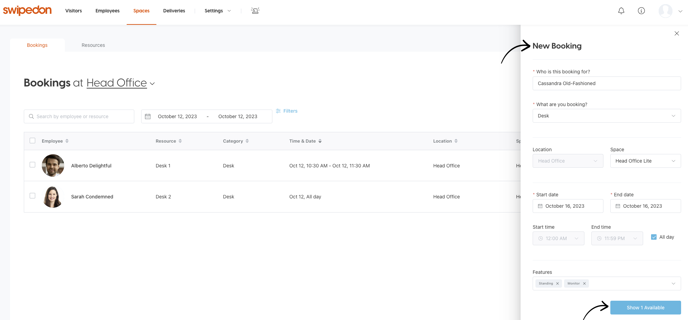 Once all these details have been entered, click on the blue 'Show X Available' button at the bottom of the drawer and you will be taken to a screen showing all the possible options to book that fit your criteria.
You can either select one and click 'Book Now' or click 'Modify Search' to be taken back to the previous view and change your booking request details if required.

Once 'Book Now' has been clicked, you will be able to see this new Booking in the Bookings tab (ensure the date range filter includes the Booking date if it doesn't immediately appear).
The employee you have booked a resource for will also automatically be sent an email with all the details of the booking for their reference. See example below: