Multi-Factor Authentication adds an extra layer of security to make sure you're the only person who can access your SwipedOn account.
🏳️ Available on all plans
Multi-Factor Authentication (MFA) is an authentication tool that adds another layer of security when signing in. When MFA is enabled, in order to access the web dashboard you will need to enter your email and password as usual, and then provide a second form of verification.
How to enable Multi-Factor Authentication
Admins can enable MFA by heading to the profile menu in the top right hand corner of the SwipedOn web dashboard.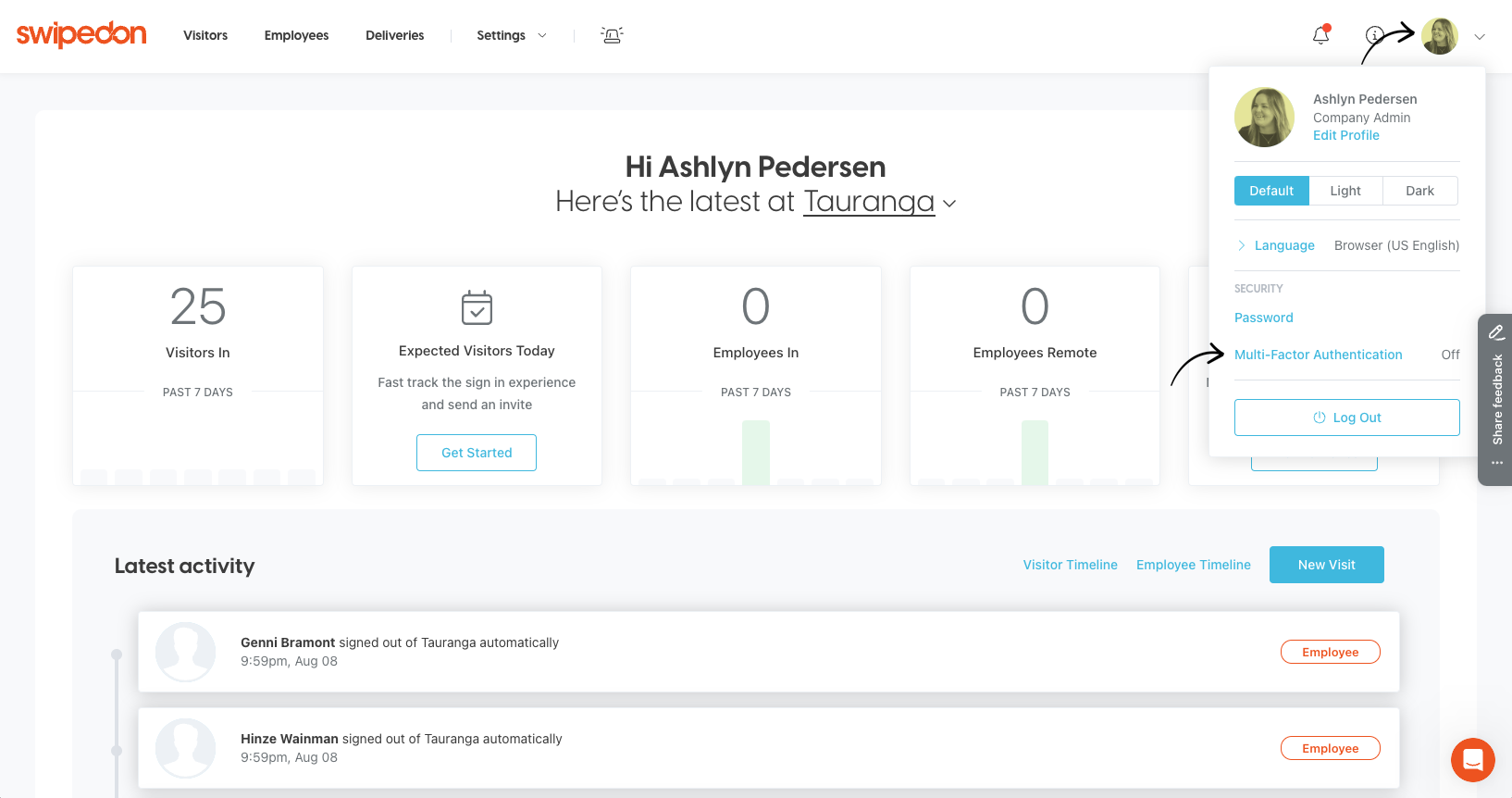 In the profile menu, select Multi-Factor Authentication and check 'On' to enable MFA.
Scan the QR code using your chosen authenticator app, such as Google Authenticator or Authy.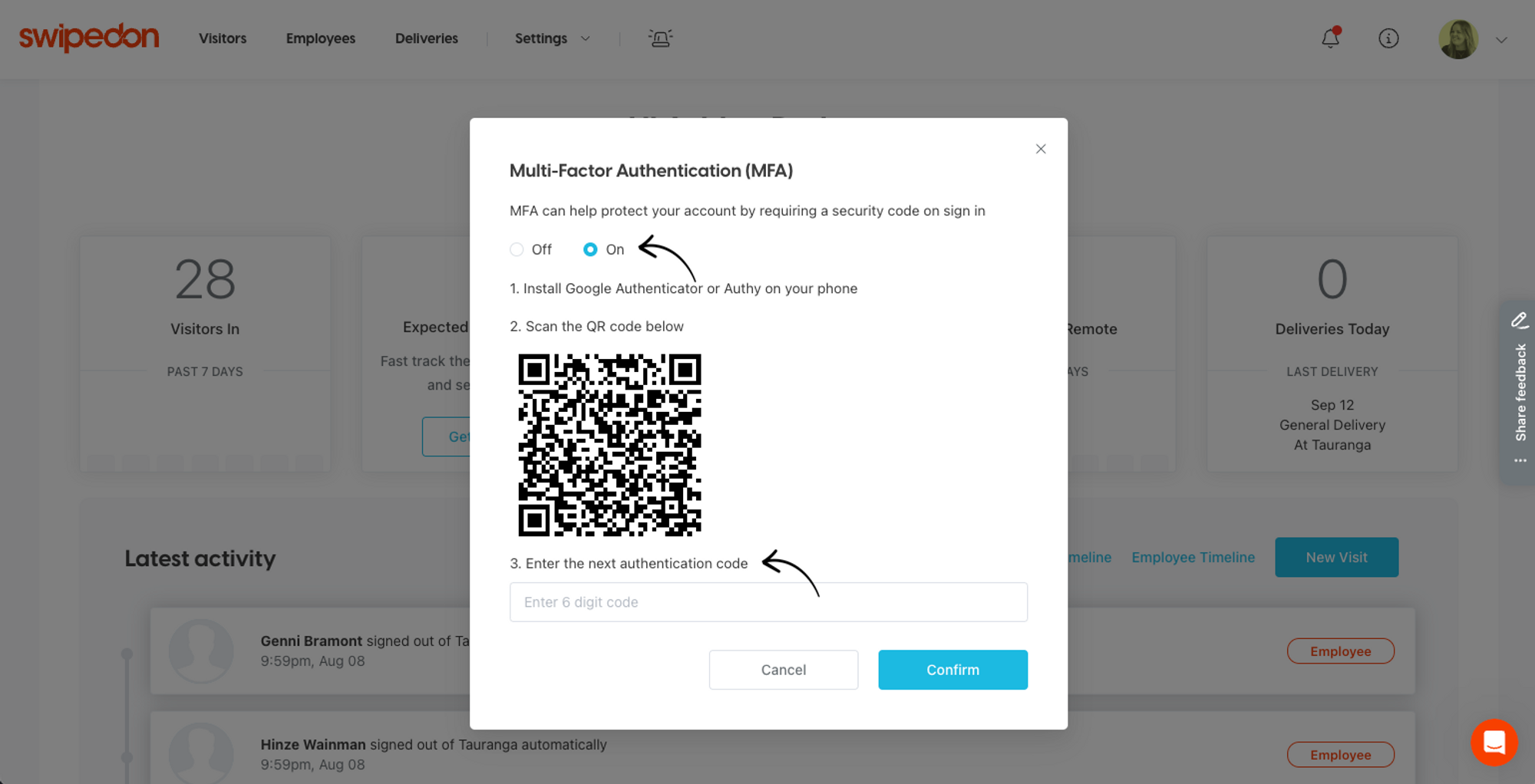 Enter the code provided and select 'Confirm'
MFA is now set up for your SwipedOn account. When logging into the SwipedOn web dashboard, you will be prompted to enter the code from your authentication app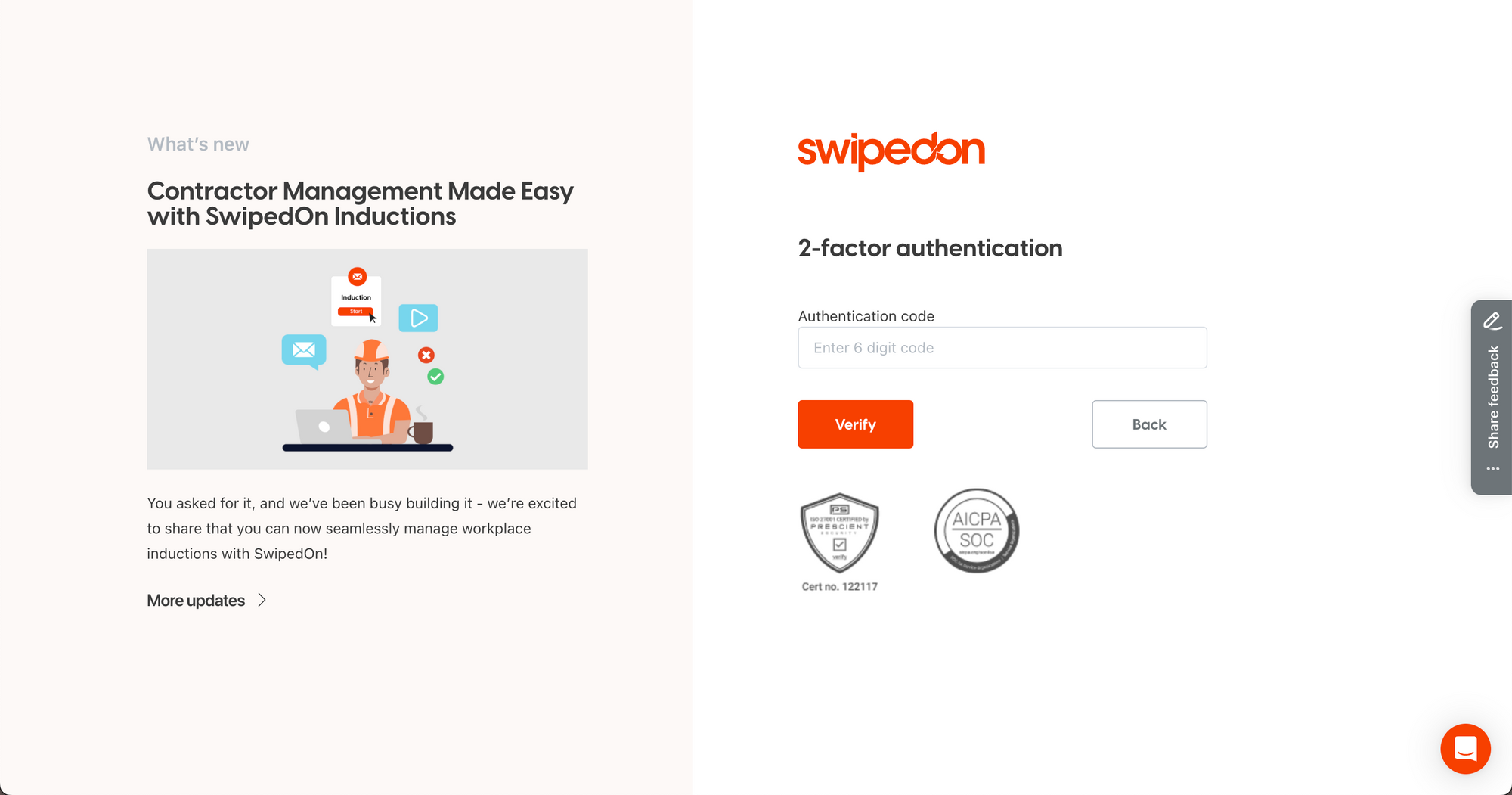 In order to disable MFA, simply open the MFA settings window again and select 'Off'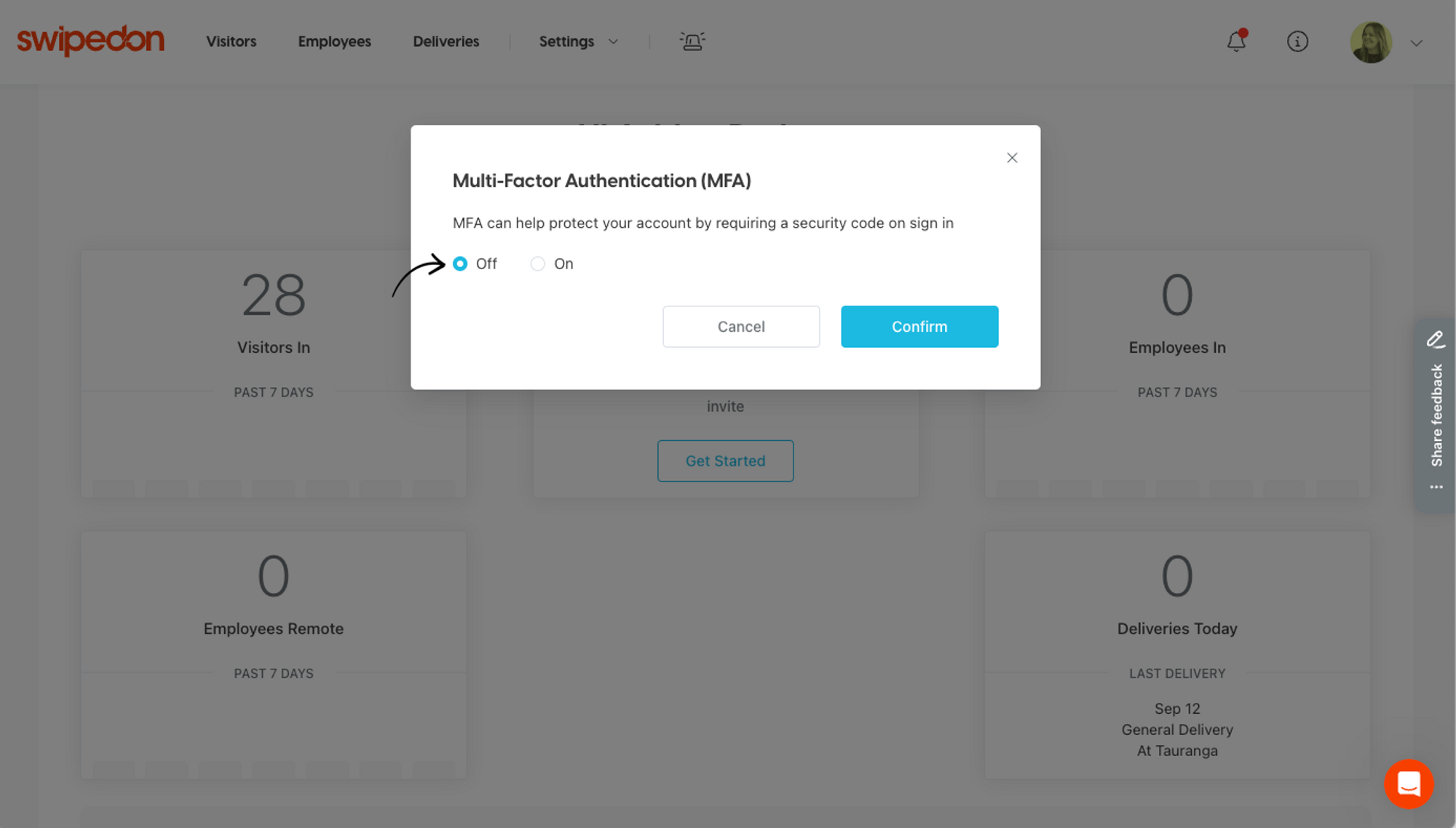 *Please note: if you need to reset Multi-Factor Authentication on your account, please get in touch with our customer support team who can assist with this.