How to set up and use the proximity feature for employees signing in and out via the SwipedOn Pocket app
SwipedOn Pocket 1.1.0 welcomes our new Proximity feature. SwipedOn Pocket can now recognize its proximity to the workplace using the iPad or Android tablet that is running SwipedOn.

When the employee sees a green animation in Pocket, they will know they are in range, giving confidence that their sign-in or out will show as being made on-site.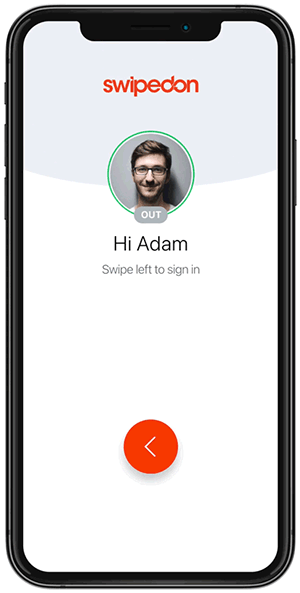 This feature is only available for accounts subscribed to the Business plan or above. To find out more about our plans and pricing, check out our website here.
How it works
When signing in or out, swipe the arrow icon on the screen to confirm the movement, if any screening questions have been set up, these will need to be answered in order to sign in. If a sign-out status is mandatory, this will need to be input or a return time selected in order to complete the sign-out.
How to enable Proximity
Once the employee is running the SwipedOn Pocket app version 1.1.0 or above, they just need to accept the location permissions that will pop up when the app is initially installed. This can also be enabled by navigating to the Settings app > SwipedOn Pocket > Permissions and allowing the location permissions here.
Once enabled, when the employee opens the SwipedOn Pocket app, they will be able to confirm they are within proximity when a green circle animation displays around their employee profile (as shown above). The proximity is determined by the distance from the iPad or Android tablet running version 2.19.0 or later of the SwipedOn app or when using a QR code to sign in via the Pocket app.

Please note that the proximity range is approximately 50 meters or 55 yards, this will depend on environmental factors such as people, metal objects, or walls between the iPad or Android tablet and mobile device.
Reporting
The 'Employees' > 'Timeline' view of the SwipedOn web dashboard will display whether the sign-in or out movement took place within proximity by displaying a tick next to the mobile device.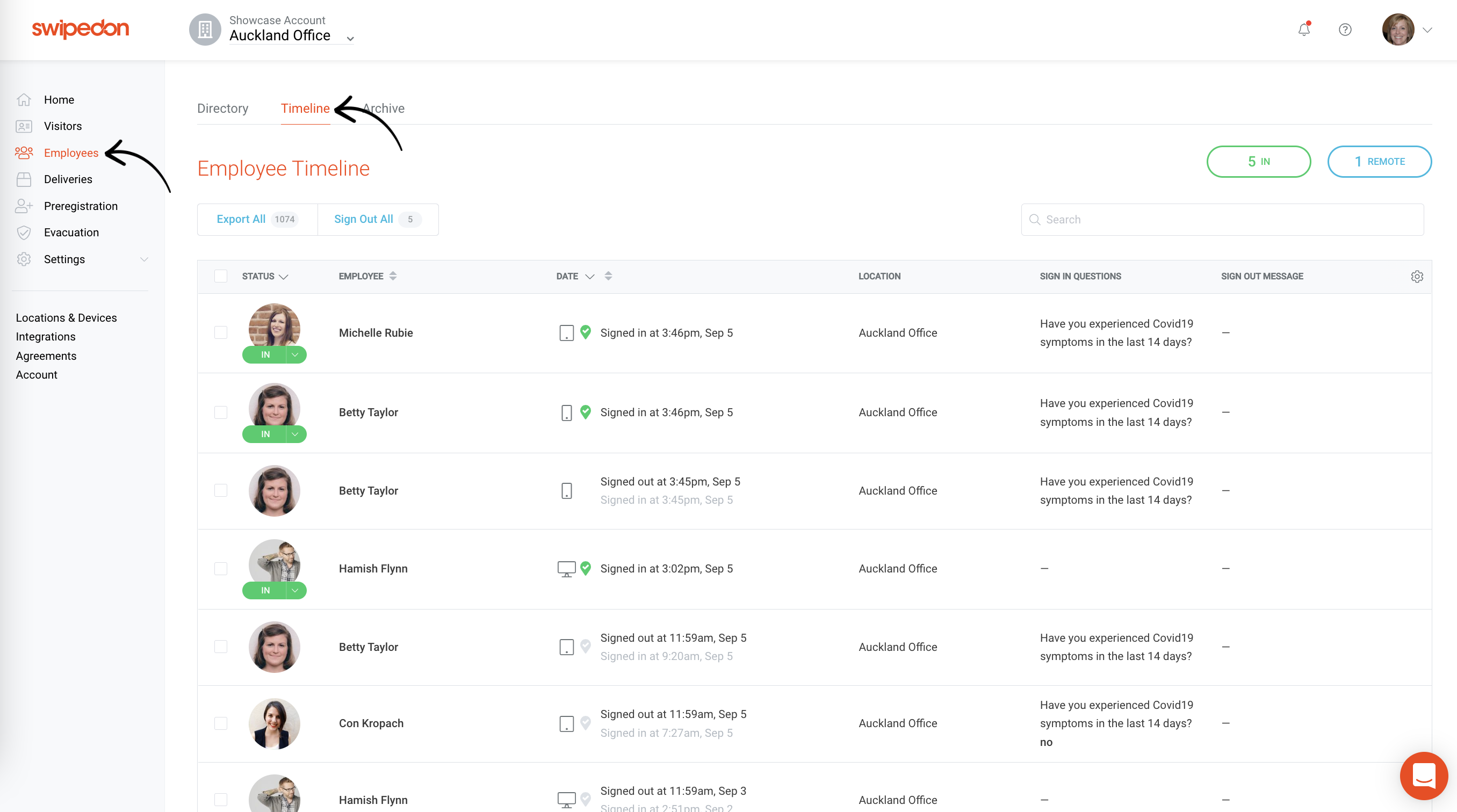 As shown below, if the employee is signed in via the web dashboard, iPad, Android tablet or Pocket app (while within 50 ft of the iPad or Android tablet), a green tick will show next to their timeline movement while signed in, once signed out, this will then show as a grey tick.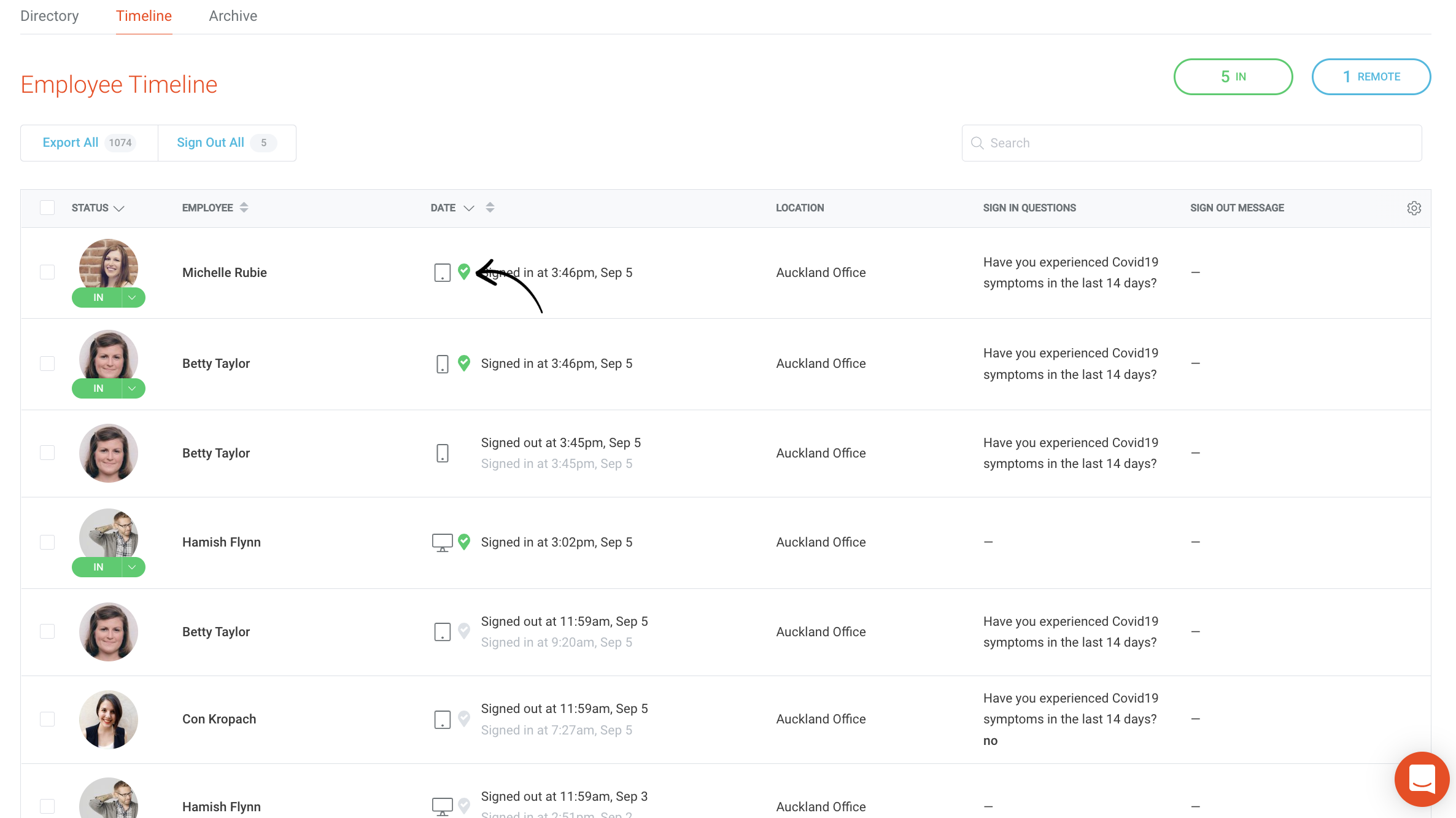 To ensure employees can only sign in while onsite, SwipedOn offers a 'Require location verification' setting. Find out more in our support article here.