What you need to know when enabling the select a host setting.
Employee (Host) selection
The visitor will be required to search and select an employee (host) when signing in if this 'Select a host' is enabled from within the 'Settings' > 'Visitors' view of the SwipedOn web dashboard.
*Please note: if subscribed to a multi-location Enterprise account, location settings are applicable on this page. Click here to find out more about location settings.
iPad view
When enabled, the visitor will be required to input, at minimum, the first three letters of the employees (host) name. Those uploaded as employees (hosts) within the SwipedOn web dashboard will be filtered and display on the iPad for the visitor to select.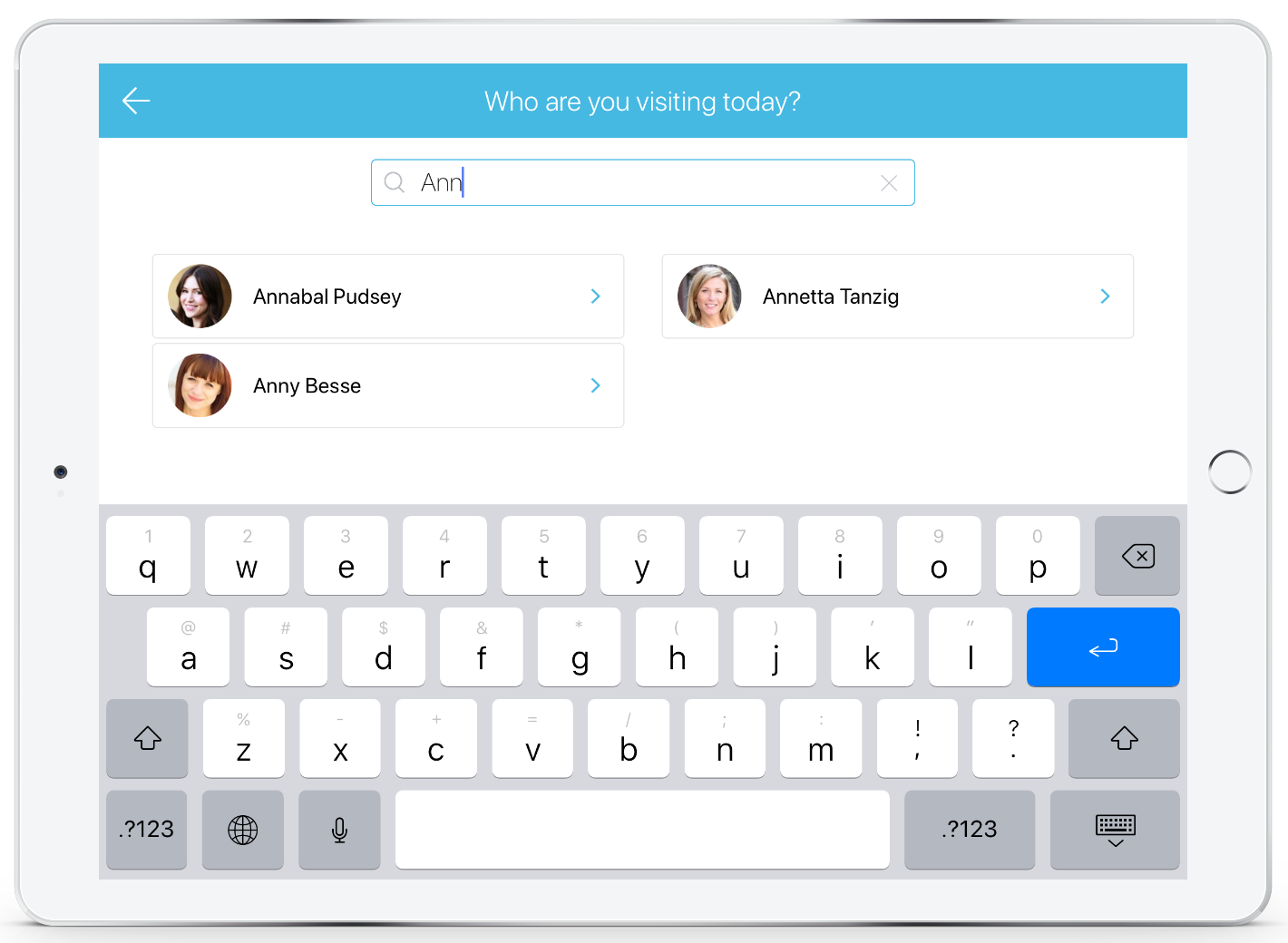 The visitor will then tap on the employee and be taken through to the below screen to confirm this is the correct employee (host), then tapping 'Next' to continue through the sign-in process.