Download the SwipedOn employee app and begin signing in without using the iPad.
The SwipedOn Pocket app is here to help ensure a hygienic, touch-free way to sign in. Employees can download the app on their smartphone, and sign in and out on their own device.


SwipedOn Pocket - more coming soon!
We are looking to build on the SwipedOn Pocket experience, there is a lot more to come for employees and admins in the near future. See our short term roadmap below for an idea of where things are headed next!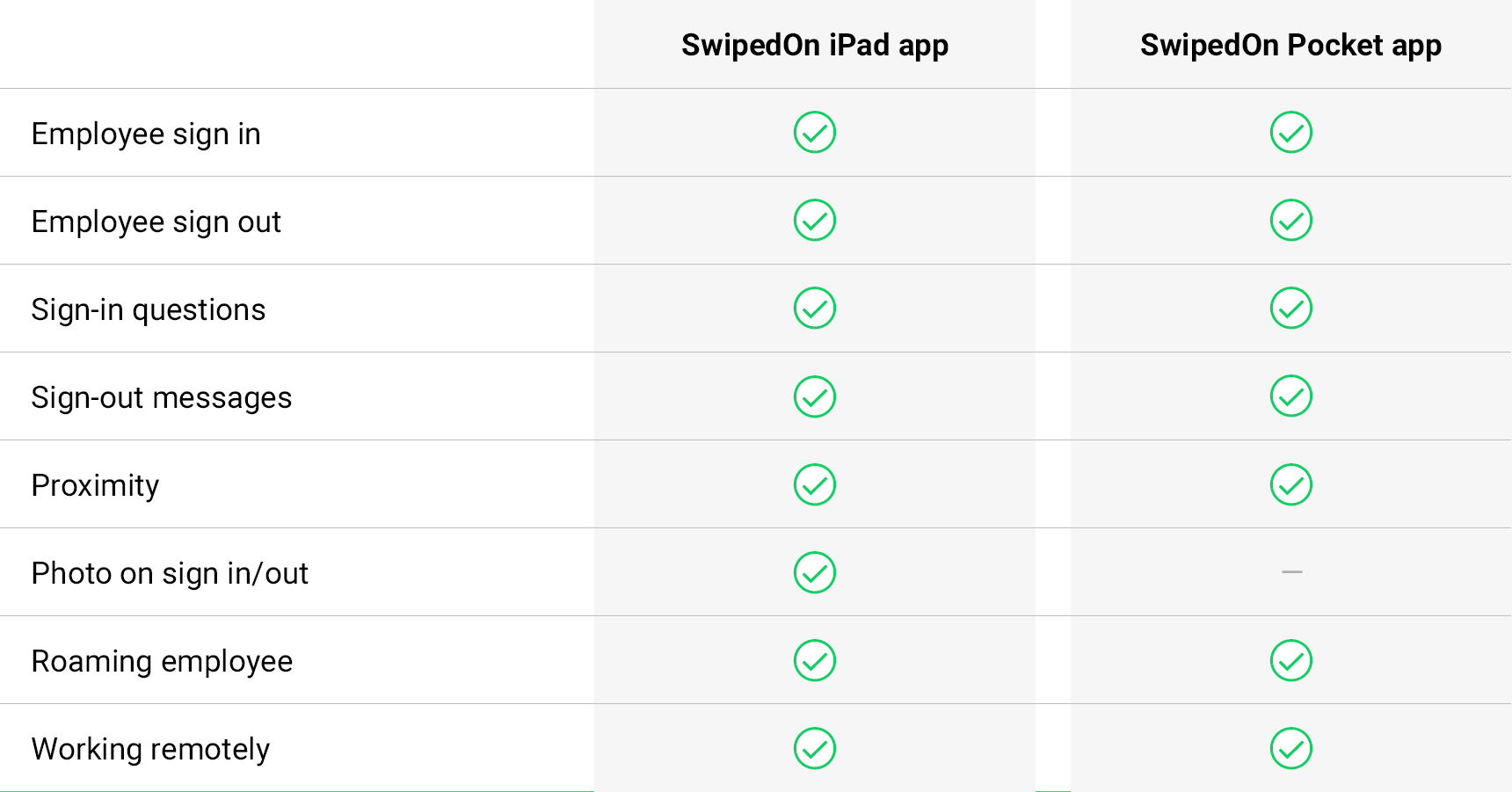 How to enable SwipedOn Pocket
Firstly, the SwipedOn Pocket feature will need to be enabled from within the SwipedOn web dashboard by a company admin. This is located within the 'Settings' > 'Contactless' view of the SwipedOn web dashboard.

Once the 'Employee In/Out' checkbox is enabled, as shown above, employees uploaded to the SwipedOn account will be able to log into the SwipedOn Pocket app and complete their daily sign in and out actions as well as the ability to answer employee questions, leave status messages and set return times.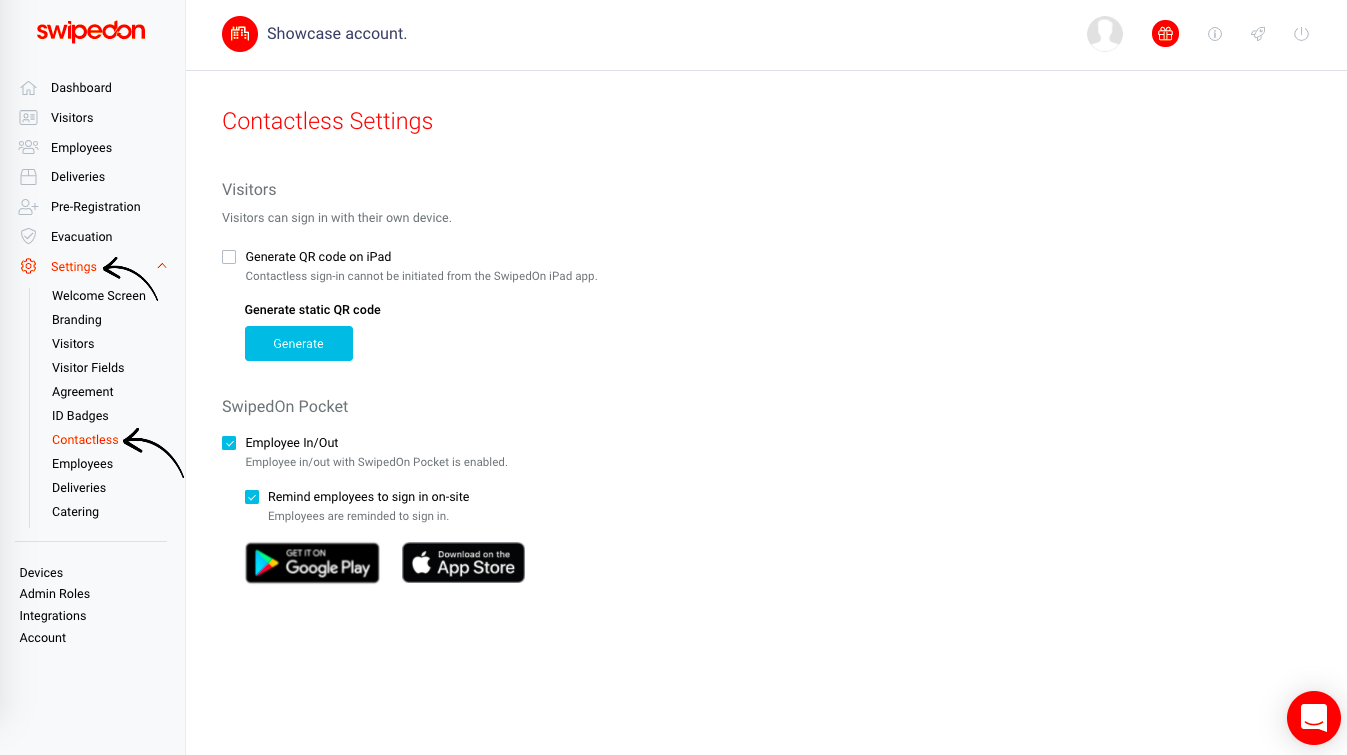 When subscribed to the Business plan or above, the 'Remind employees to sign in on-site' is available.

When enabled, this feature will allow the iPad associated with the location to send a push notification to the employee when within the device's proximity reminding them to sign in or out. To learn more about the SwipedOn Pocket proximity feature, check out our support article here.
*Please note, if subscribed to a multi-location Enterprise account, location settings are applicable on this page, click here to find out more about location settings.
How to download SwipedOn Pocket
Employees can download the SwipedOn Pocket app from the Google Play store if using an Android OS smartphone, and from the Apple App store if using an Apple iPhone.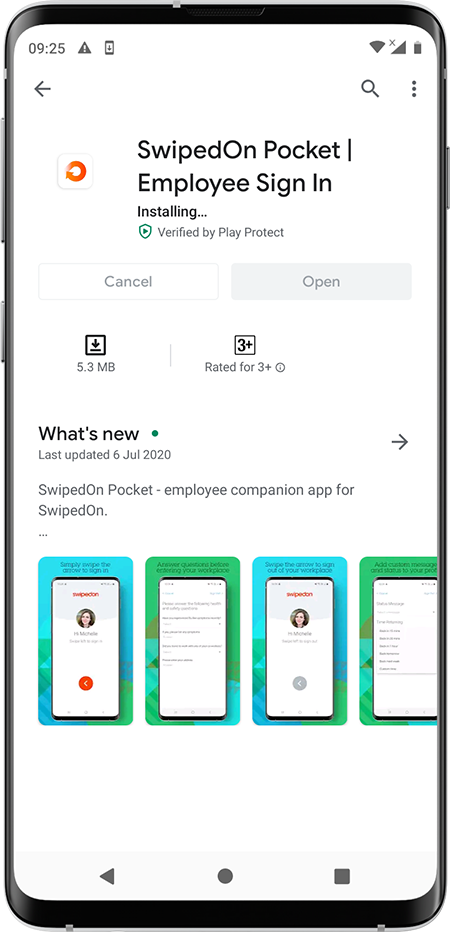 *Please note SwipedOn Pocket requires Android 8 or later for Android OS devices and iOS 13.2 for Apple iPhone.
How to log in to SwipedOn Pocket
Once the app has been installed, the employee will be required to input their work email address. This needs to be the same email set against their SwipedOn employee profile.
The employee will then receive an email containing a unique code. They will be prompted to press the confirm button or enter this code into SwipedOn Pocket if they are reading the email on another device.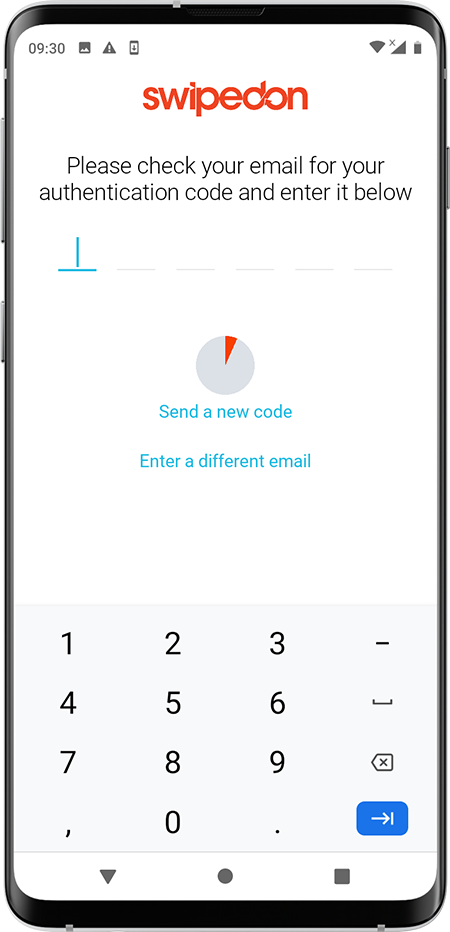 Now that their email address is verified, the employee will be able to complete their daily SwipedOn interactions using the app.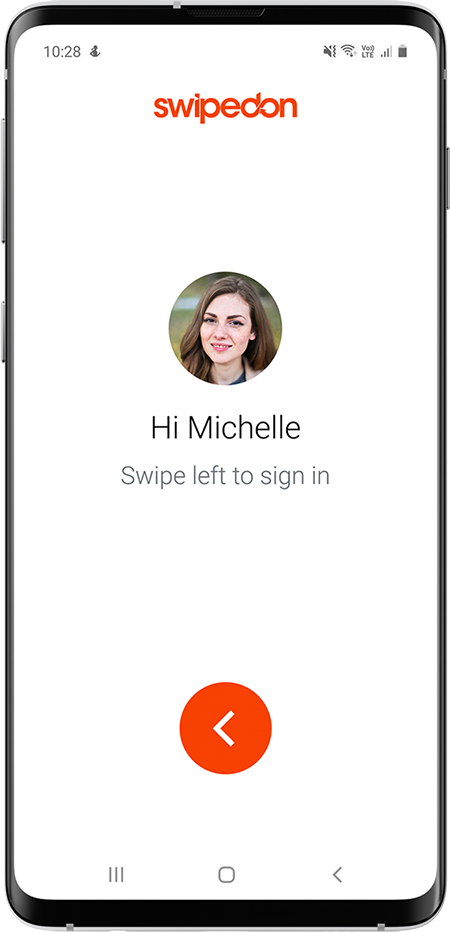 How to use the SwipedOn Pocket app?
Once the Pocket app has been installed, simply tap to open this and swipe the arrow icon on the screen to sign in and out.


We've provided a comprehensive PDF that can be sent out to employees that will need to install and use the SwipedOn Pocket app when signing in and out.