Common status messages when troubleshooting printers
If the 'Printer Unavailable' message displays on the 'Printer Setup' page of the SwipedOn App, then there are a couple of reasons why you see this message:
Your iPad is connected to Wi-Fi
This would imply that your iPad needs to be connected to WiFi.

Your printer is connected via Bluetooth
This would imply that you need to check if there is a connection issue between the printer and the iPad.

The printer is turned on with the lid closed
This would imply that you need to turn the printer on and ensure that the lid is securely closed.

The iPad and printer are connected to the same Wi-Fi network
This would imply that you need to ensure the iPad and printer are both connected to the same Wi-Fi network.

The printer has compatible labels installed
You will need to check that the printer label type is supported by us.
---
To connect the printer
Open the hidden menu by tapping three times on the SwipedOn logo on the top left of your SwipedOn home page.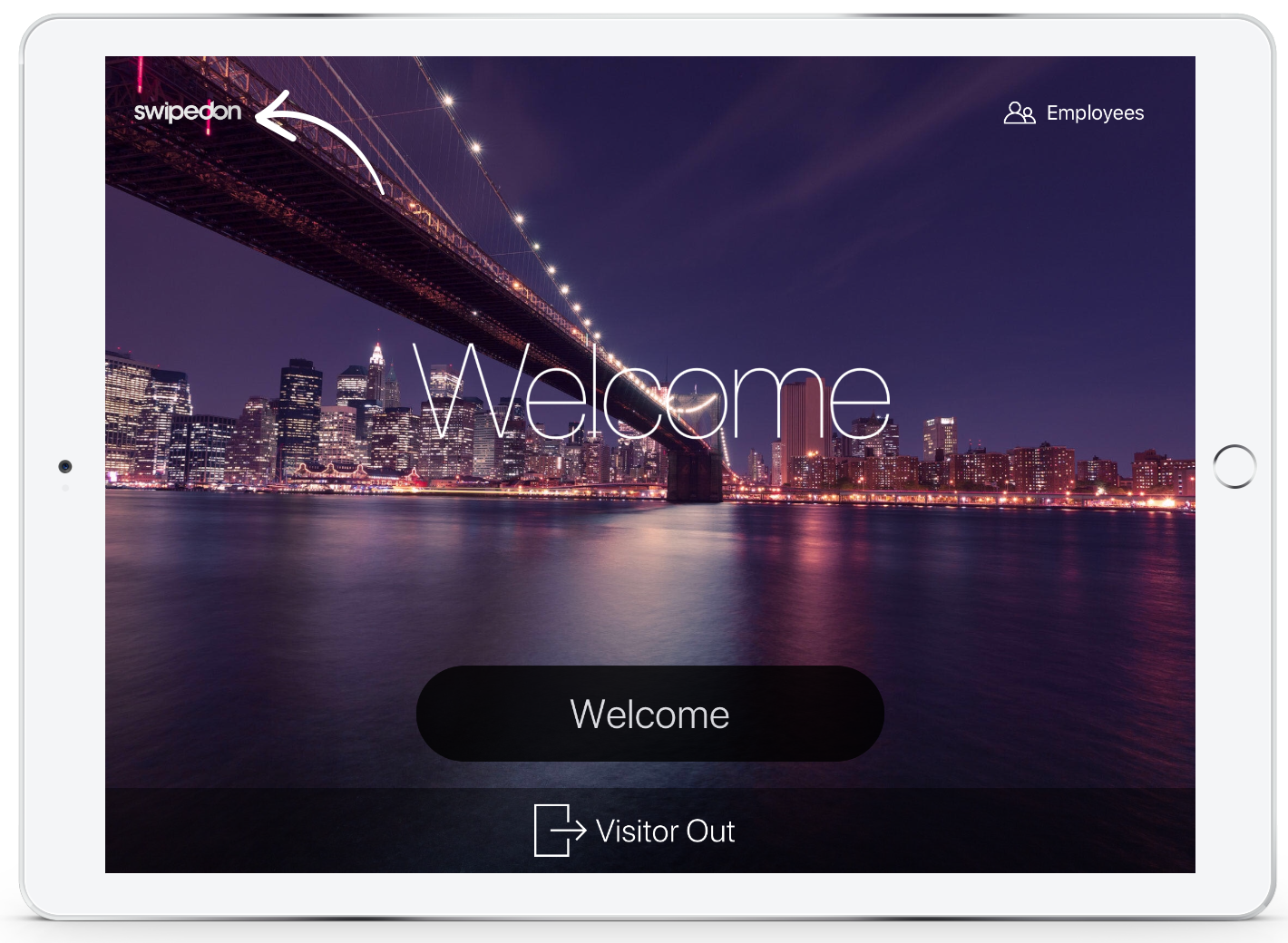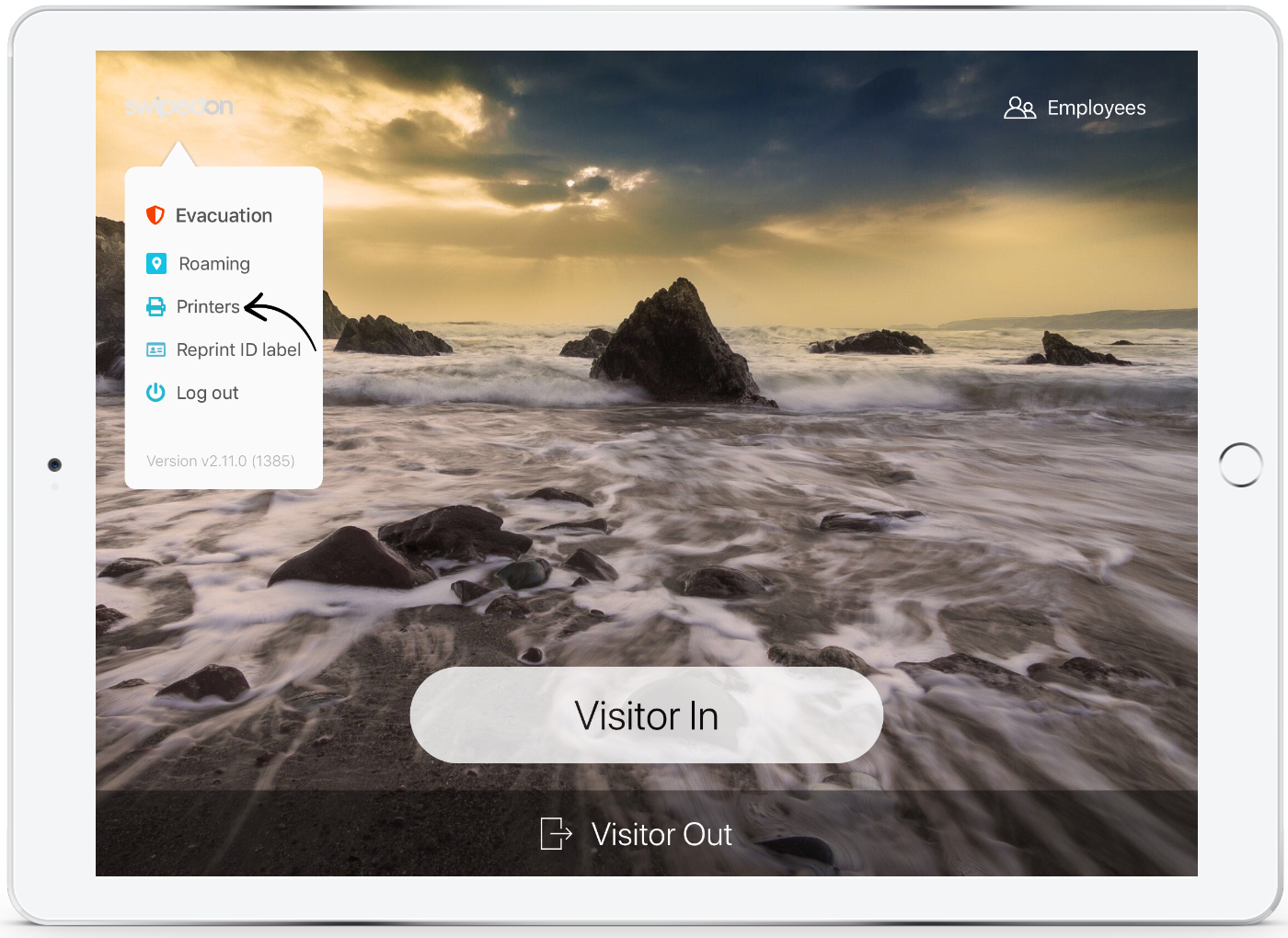 You will see the below screen that displays the printer as 'Unavailable'.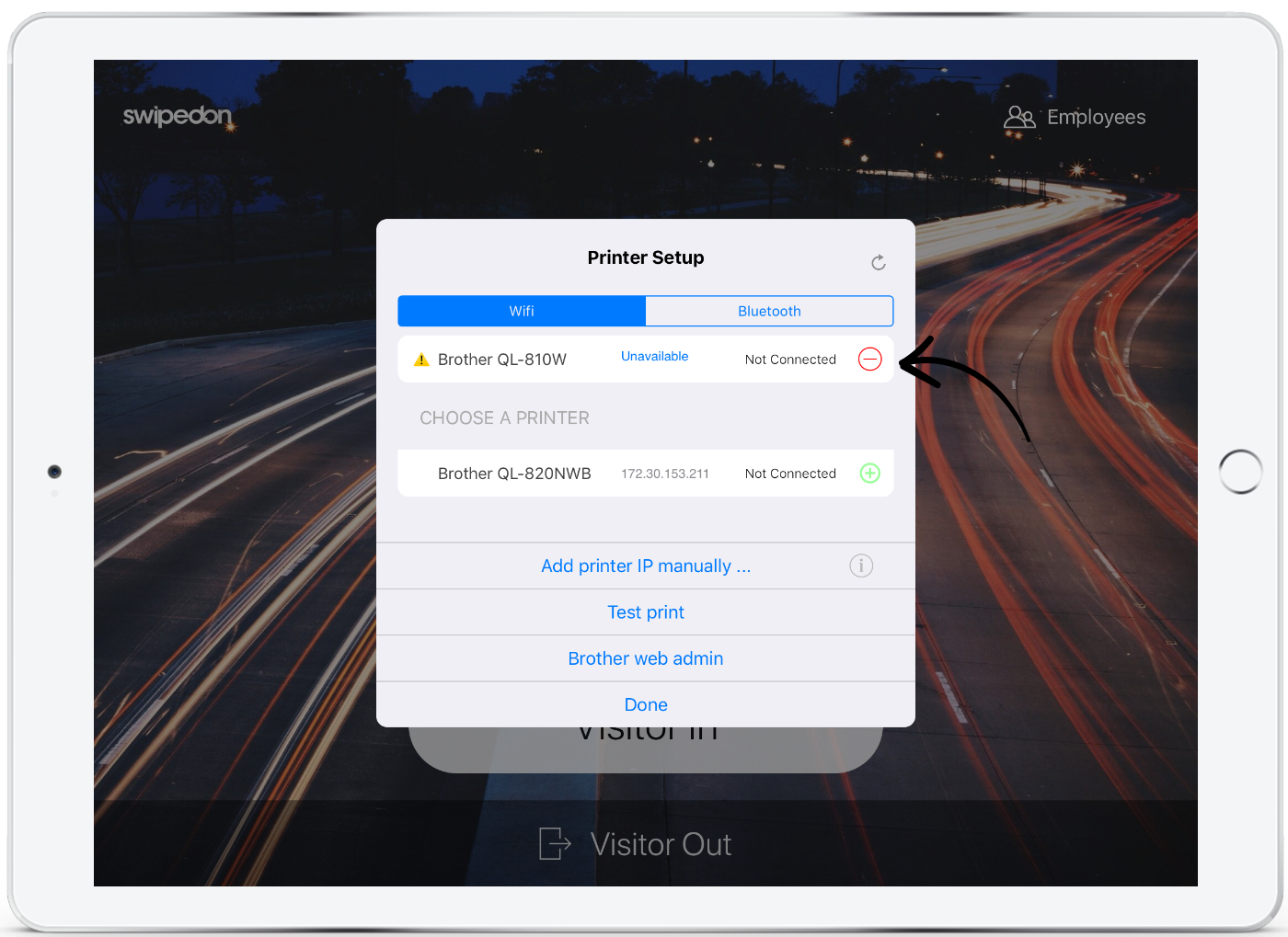 Tap 'Done' to close this screen and exit the SwipedOn app by pressing the home button to show the iPad home screen.

Press the iPad home button to exit the SwipedOn app.

Locate the iPad 'Settings' app and then tap 'Wi-Fi'.

Check to ensure that the Wi-Fi connection on the iPad is the same as on the printer. If this is not the case, please connect the printer and the iPad to the same network.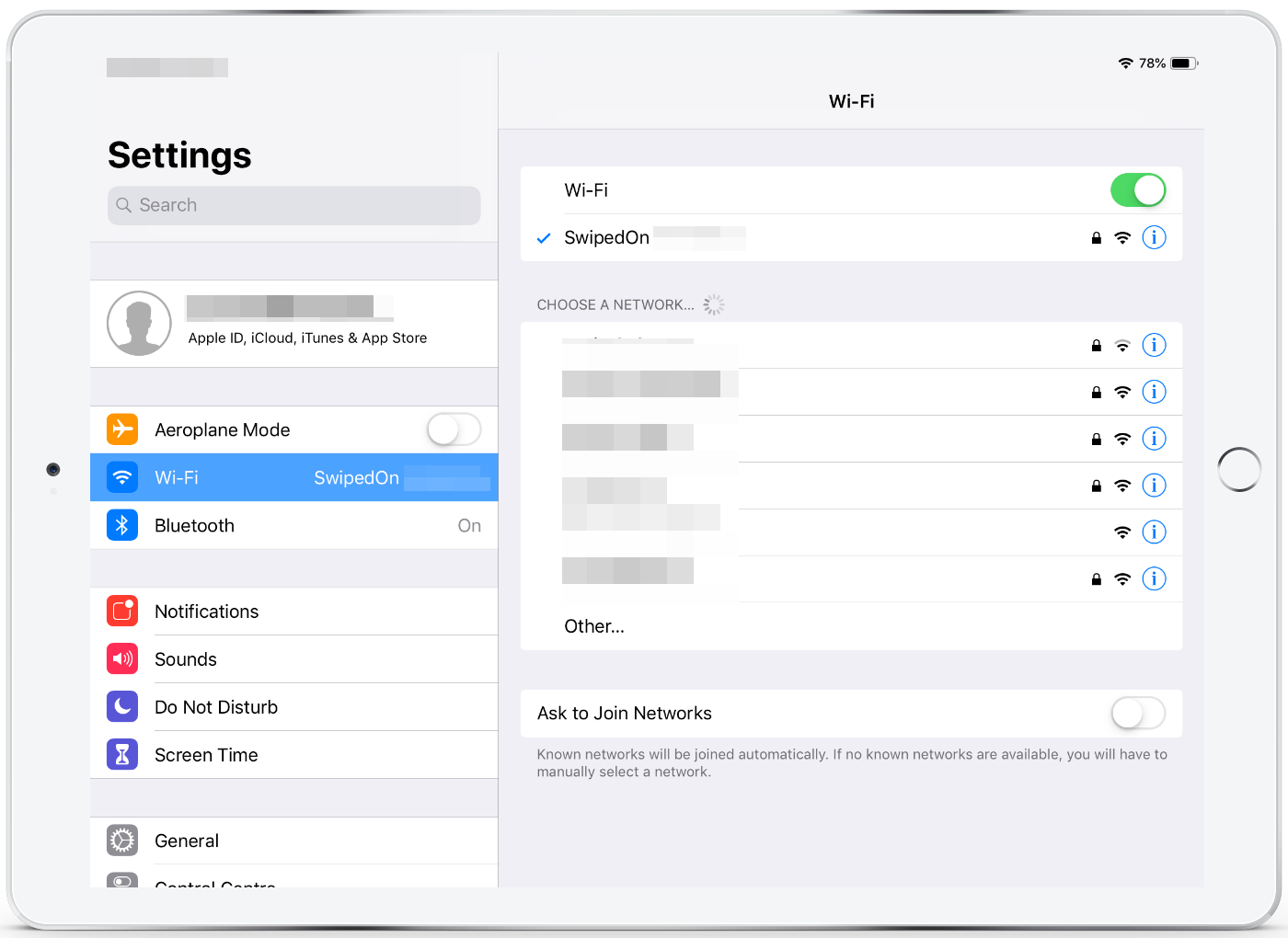 Open up the SwipedOn app by tapping on the icon on the iPad home page, navigate back to the 'Printers' by triple tapping on the SwipedOn logo in the top left corner of the iPad.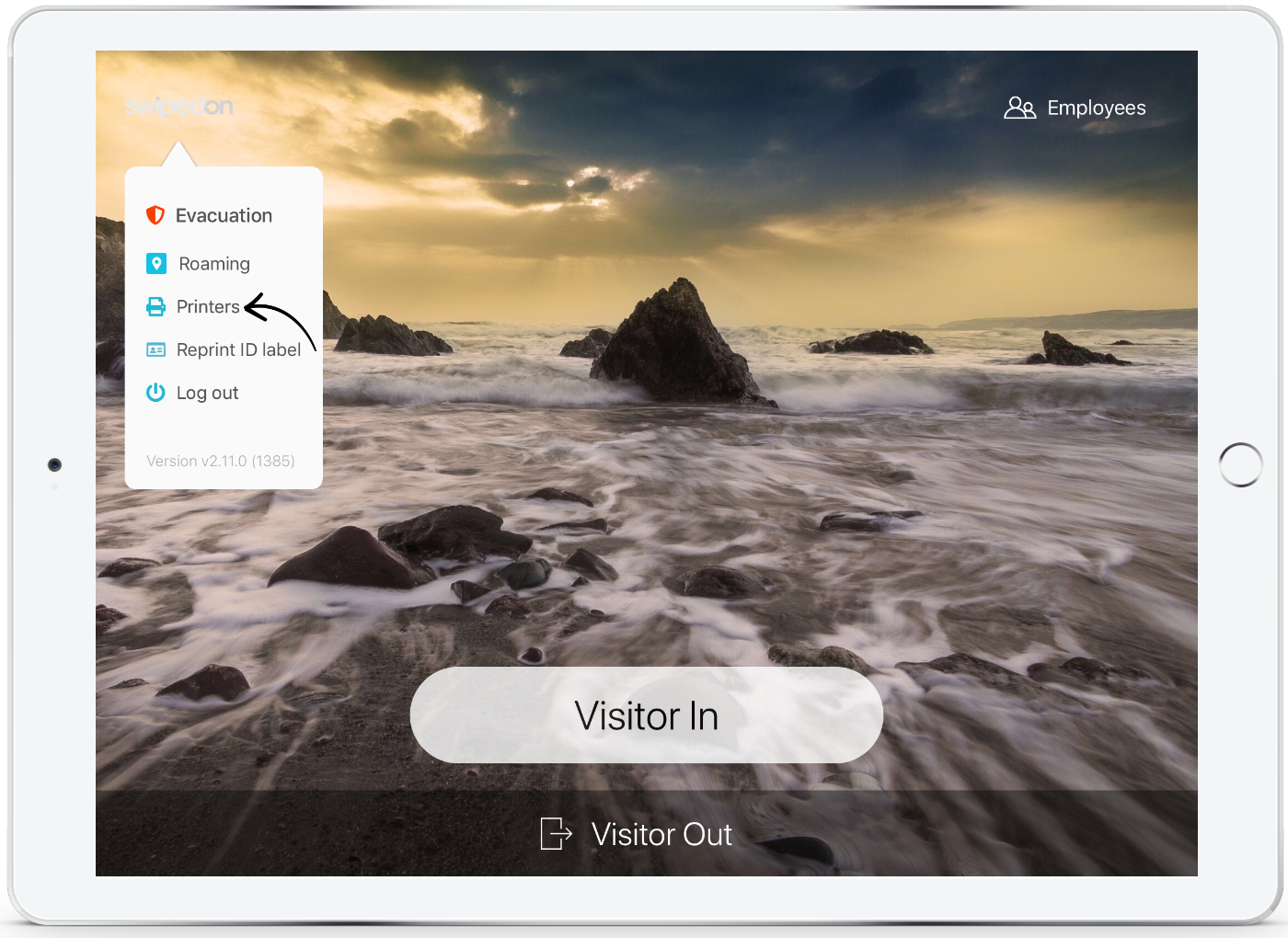 Tap on the refresh 'button' in the top right corner of the 'Printer Setup'.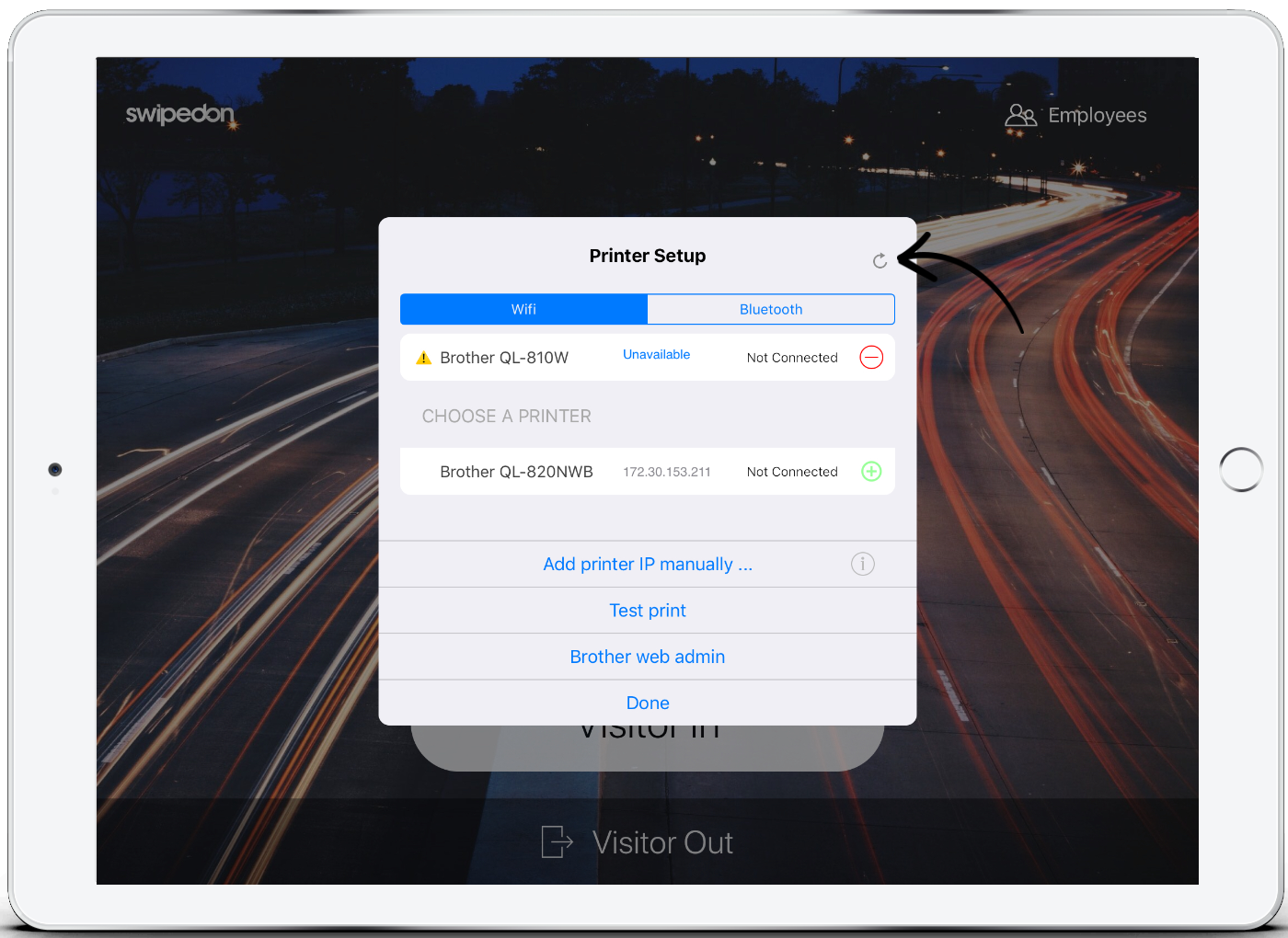 The app will search for available printers on the network.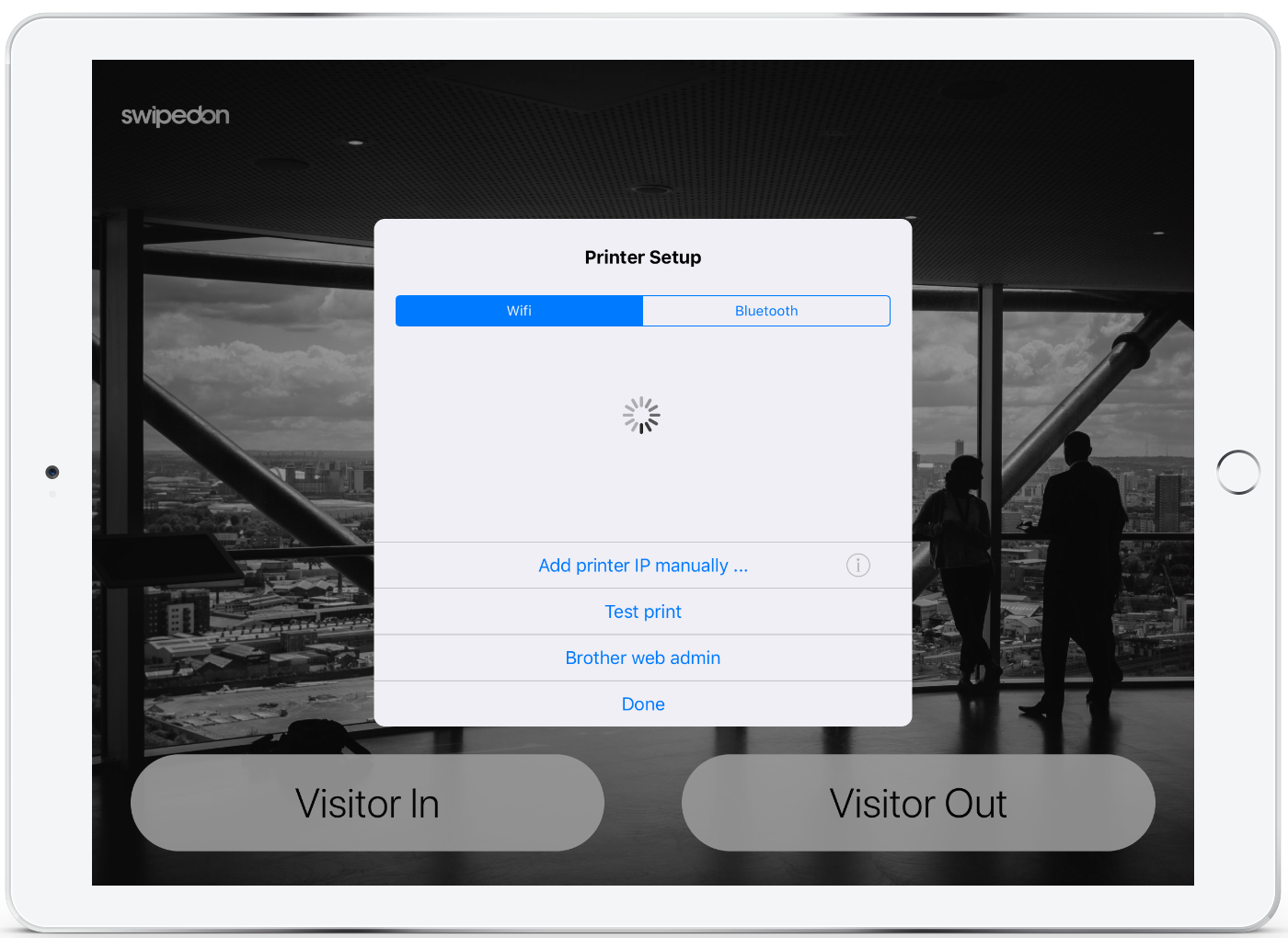 Once found, tap on the green 'plus' button to the right of the printer name to connect the printer.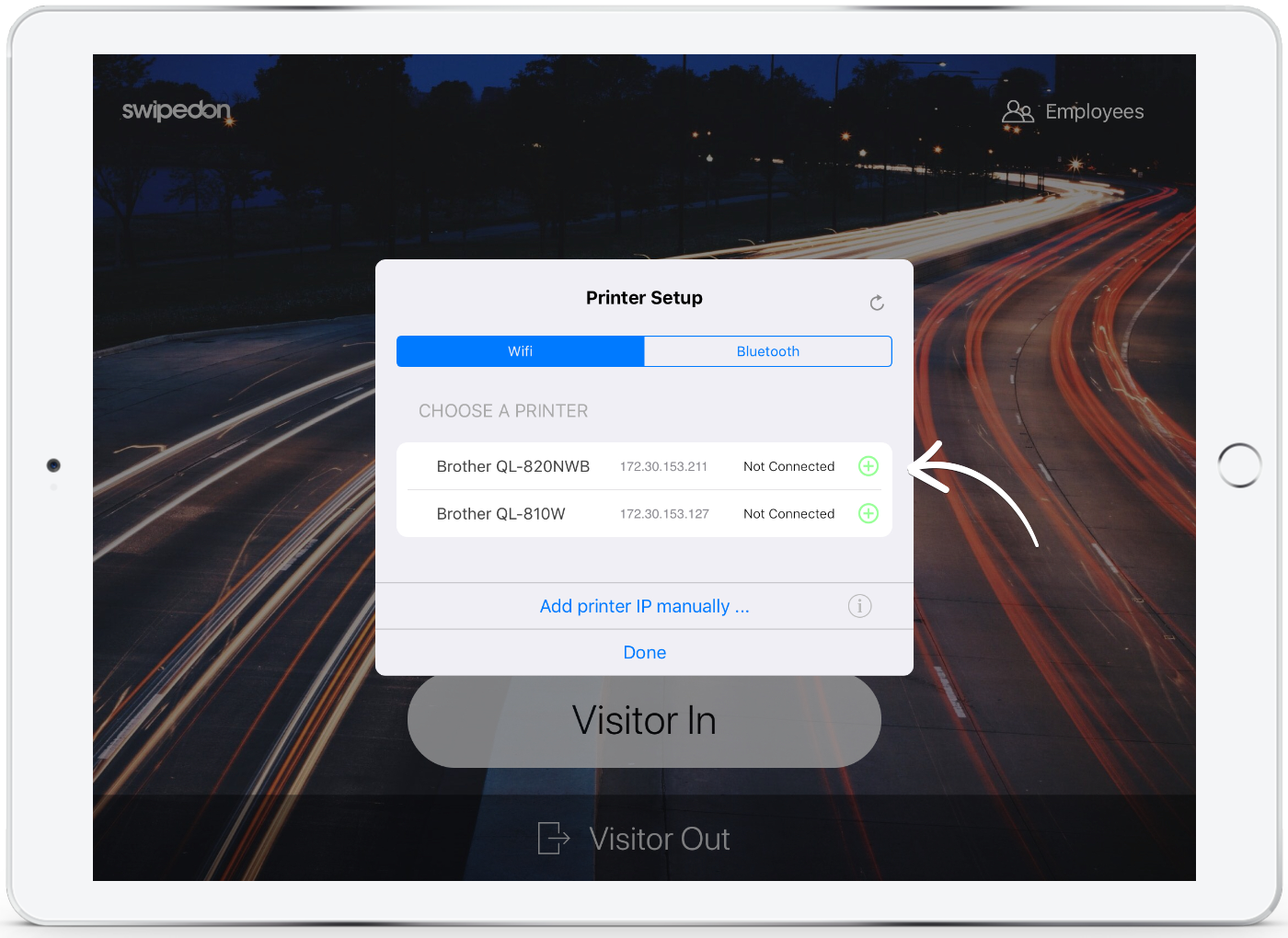 Your printer will now display a blue 'tick' which means that it is connected, tap 'Test print' to confirm that the printer is working.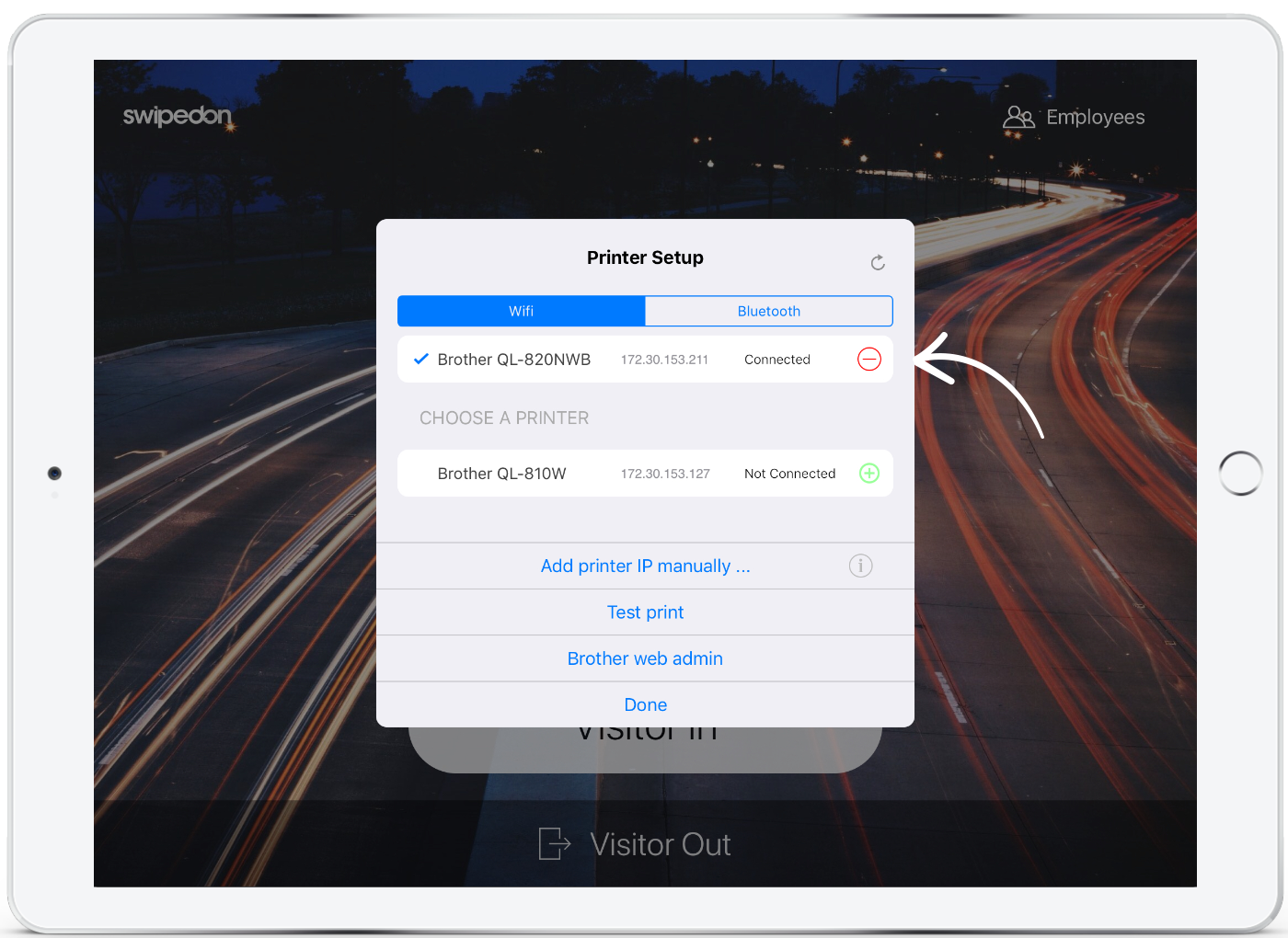 If your printer is not found automatically, you may need to connect it manually by tapping 'Add printer IP manually'.
*Please note: if using a proxy network, ensure the Wi-Fi settings are correctly configured on the iPad.