How to receive items without a specified recipient
With Deliveries, it's easy to receive packages via the SwipedOn app, whether they are for a specific employee or just your company in general.
How to enable general deliveries
The 'Allow deliveries without a specified recipient' setting can be enabled from within the 'Settings' > 'Deliveries Settings' view of the SwipedOn web dashboard.



How to set up general delivery recipients?
Once enabled, the deliveries contacts section allows for recipients to be added here that will receive the notifications for these types of deliveries. To add an existing employee as a deliveries contact, search for the employee within the search field and select them.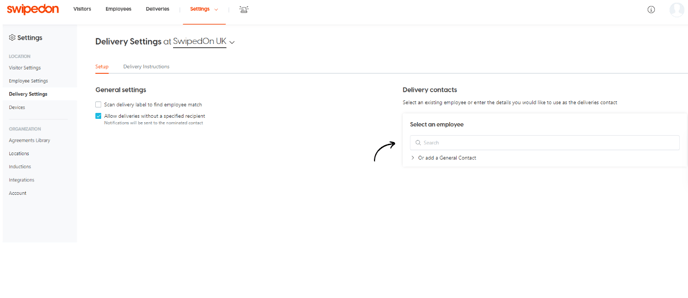 Once the employee has been selected, their details will be listed below the Deliveries contact view for those with company admin access to refer back to when necessary.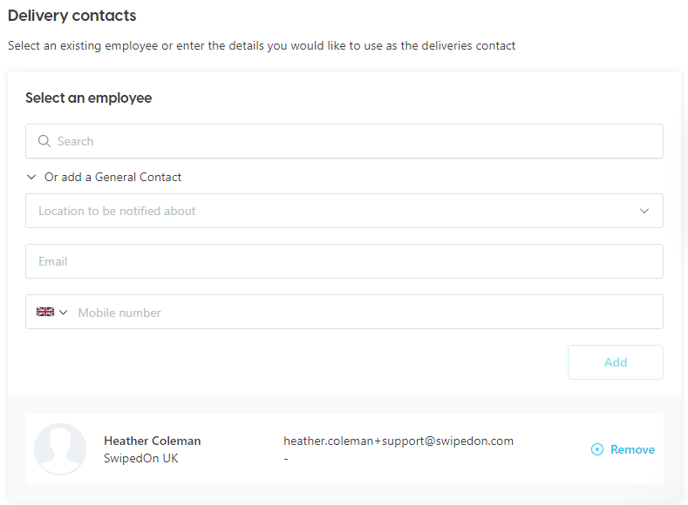 The company admin can also create a General contact, adding a recipient's email address that is not associated with an employee listed against the employee directory, such as reception@somewhere.com or mailroom@something.org.
Once the recipient's email address and/or SMS number have been input against the contact details fields and 'Add' has been clicked, this will display a card named 'General Contact' with these details listed below.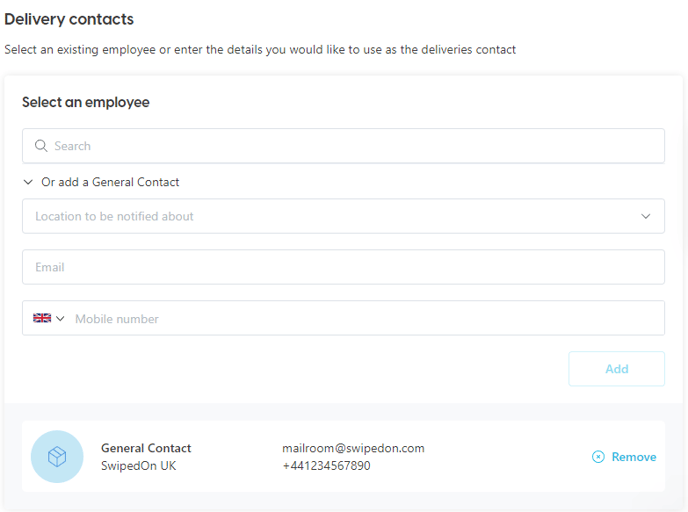 ---
How to select the general delivery recipient on the device?
The delivery person simply needs to tap on the 'Deliveries' button on the device and, in the top right corner, select the General Delivery recipient button.


The delivery person can then select the number of items that are being delivered to this recipient for collection, as well as whether a signature is required.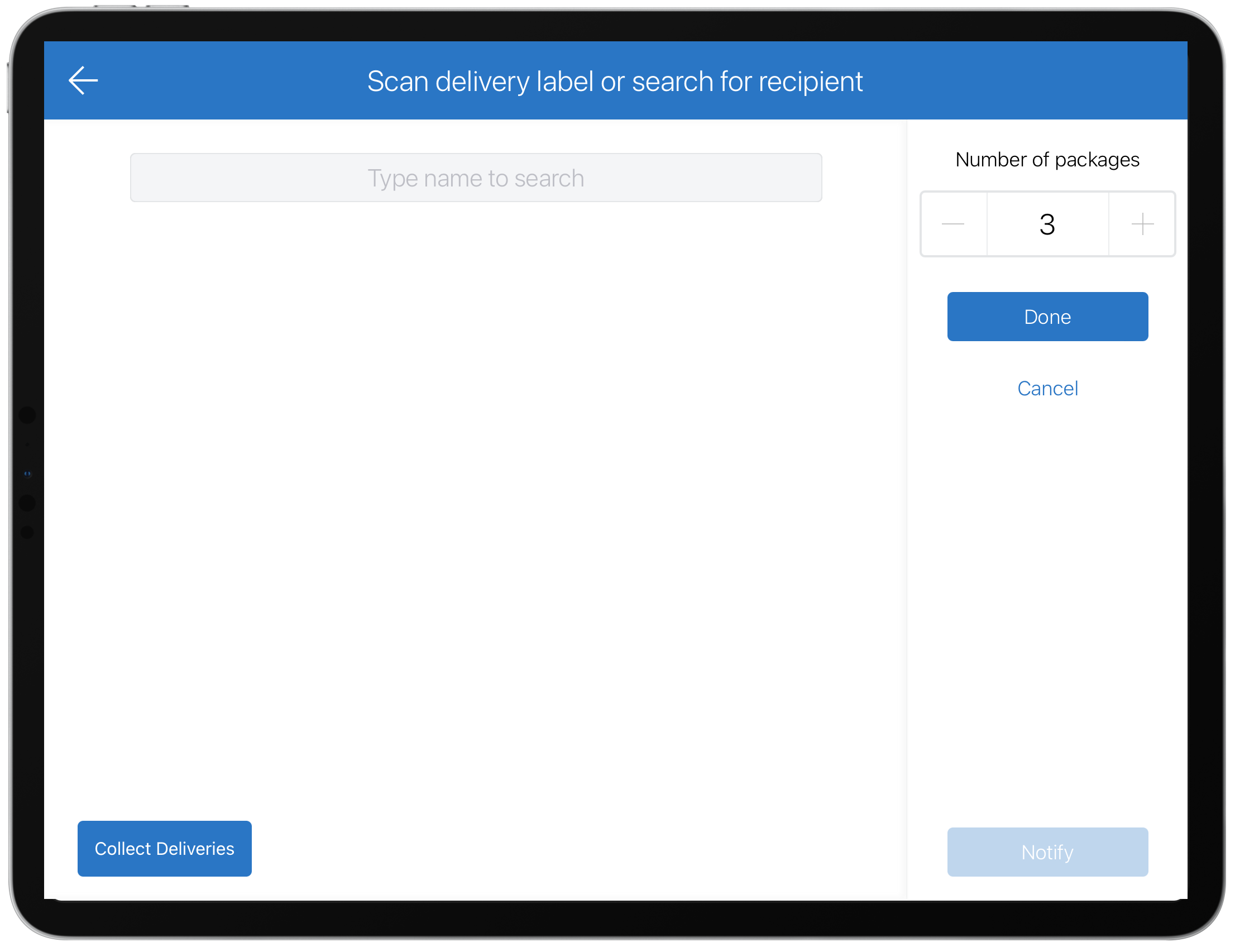 They then just need to tap on the 'Notify' button to complete the delivery sign-in and trigger an email notification (and, if enabled, SMS) to alert those recipients set up in the above step of the delivery.