When running SwipedOn version 2.15.1 or above, visitors can scan their ID badge for a quicker sign-out.
Visitors can now show their ID label to the front iPad or Android device camera, and this will scan their name and sign them out. Visitors can also still sign out from the iPad or Android tablet by tapping on 'Type name to search' when in this view and inputting their name.
If a label printer is connected to the SwipedOn iPad or Android tablet app, this feature is on by default. To disable the scan to sign-out feature, navigate to the 'Settings' > 'Visitor Settings' > 'Branding & Badges' view of the SwipedOn web dashboard.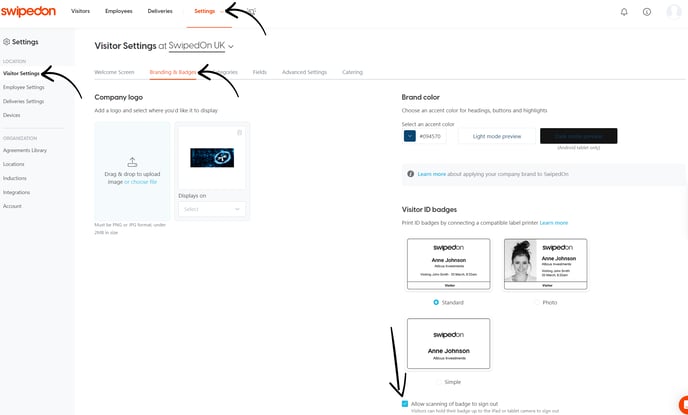 Check out the scan to sign out feature in action!
*Please note: if subscribed to a multi-location Enterprise account, location settings are applicable on this page. Click here to find out more about location settings.
*Scan to sign-out is supported on iOS and Android 11 or above.