The Devices view of the SwipedOn web dashboard will display information related to the SwipedOn iPad app.
A device is the actual iPad that is used by people to sign in and out. One or more iPads may be added to the account when subscribed to the business plan or above.

This will give you the ability to add as many iPads as you would like to your account and place them around the site for visitors and/or employees to use when entering and exiting the premises.
For those that are subscribed to a multi-location enterprise plan, the devices tab can be located within the Locations view of the SwipedOn web dashboard.
Devices
To view this page, click on the 'Devices' view on the left side of the SwipedOn web dashboard as shown below. Click on the arrow buttons to expand the location and each iPad to view additional information.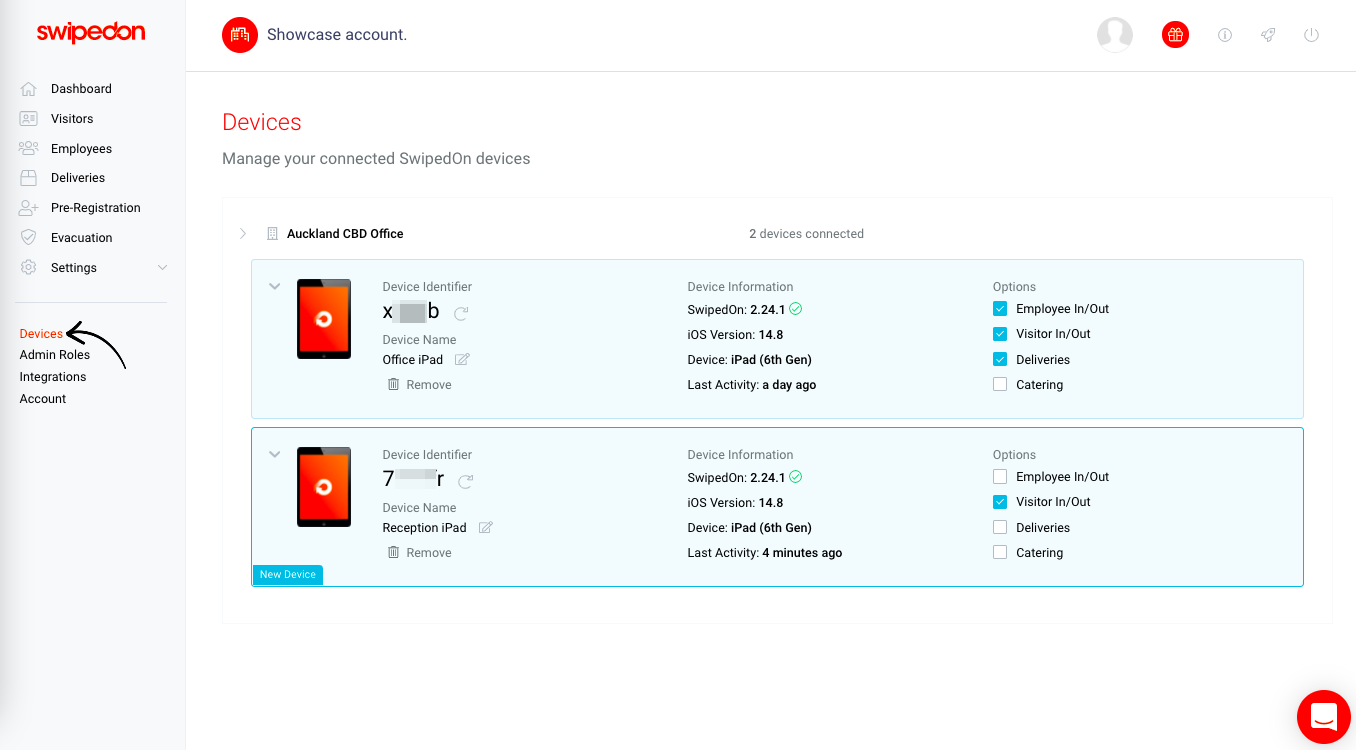 Here, the admin can view the unique device ID that is generated for each iPad. Once this is connected, additional information such as the SwipedOn app and iOS version will display here.
Refreshing the Device Identifier
The refresh button next to the device ID allows for the admin to log out an iPad from this device ID without having to do so on the physical device. The old device ID will no longer be valid and the new device ID that is generated will need to be used in order for that iPad to log in.

Renaming the device
To rename an existing device, click on the pen & paper icon to the right of the current name showing below the device identifier as shown below.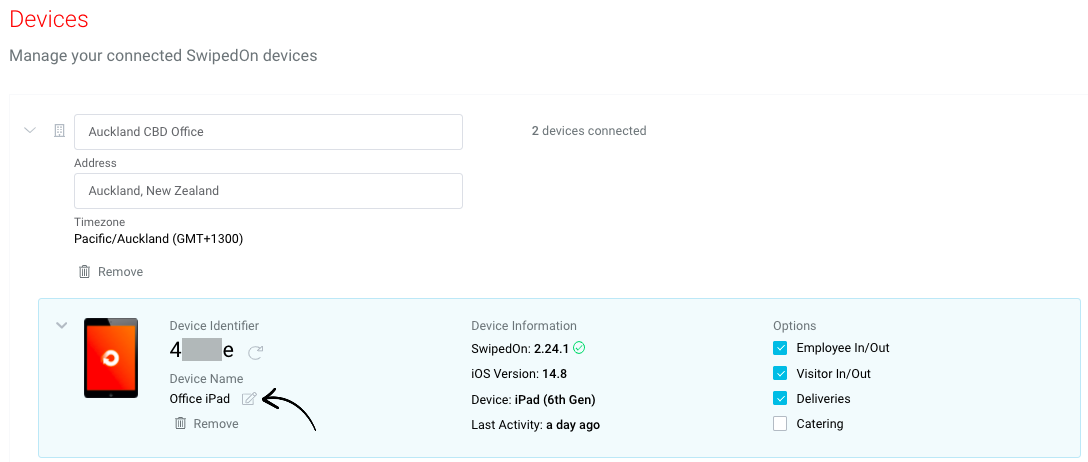 Once this icon has been clicked on, the name text box will open up for you to then edit this name. Clicking outside of this name text box will save your changes.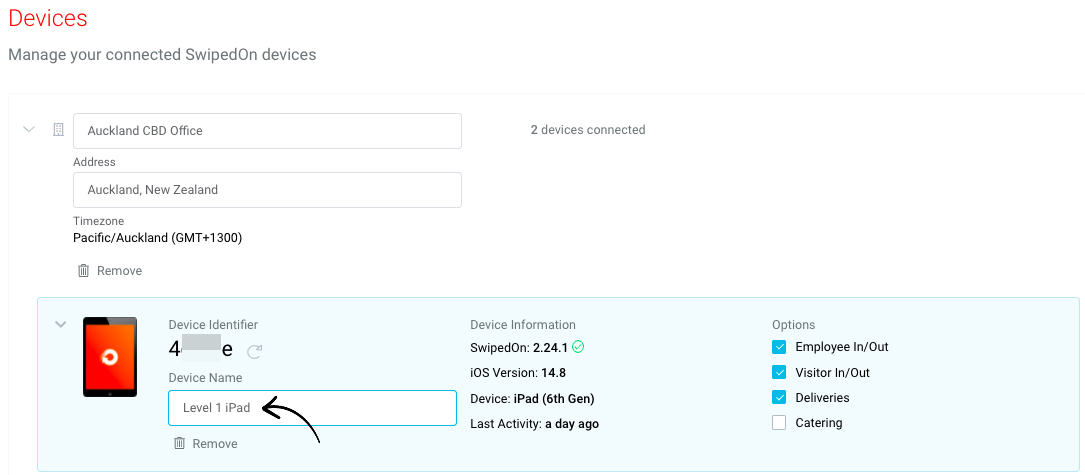 Removing a device
If you no longer require more than one device, you can delete the additional devices by clicking on the 'Remove' button below the device name. Once clicked, this device will be deleted from the Devices view.