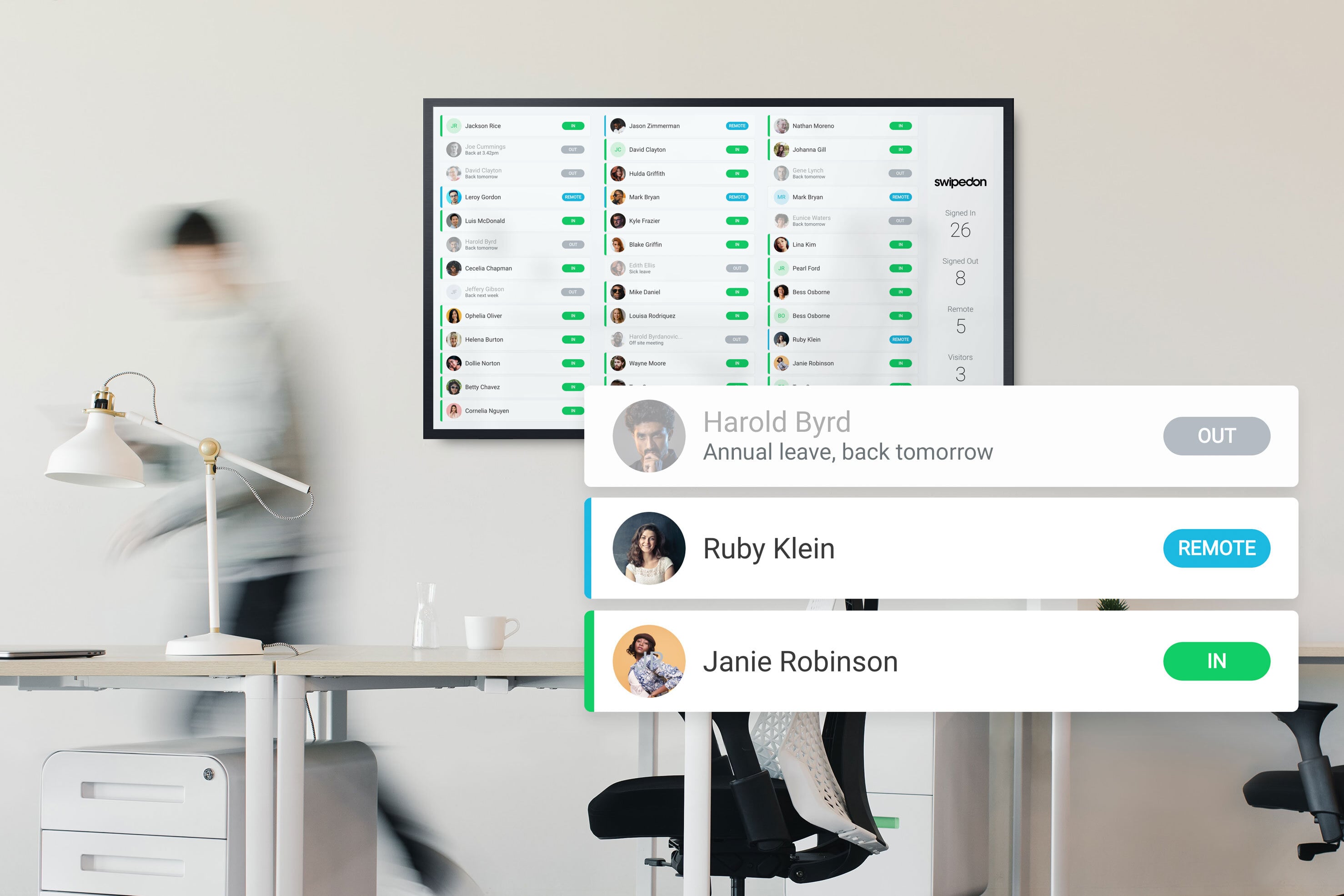 See who's in and who's out
Are you looking for accurate visibility of your employees?
A digital in/out board helps you combat common safety and security challenges in the workplace with a real-time employee dashboard.
Share to a smart TV or desktop monitor in a communal area of your workplace to increase transparency.

Give access to staff who need info about employees' whereabouts on their own device without needing to be system administrators.

Protect your business by having a secure in out board for storing employee data.