How to add an employee
Adding an individual employee
Within the SwipedOn web dashboard, navigate to the 'Employees' view.

On the 'Directory' tab, click on the 'Add Employee' button located in the top right-hand corner, selecting 'Add Employee' from the drop-down options.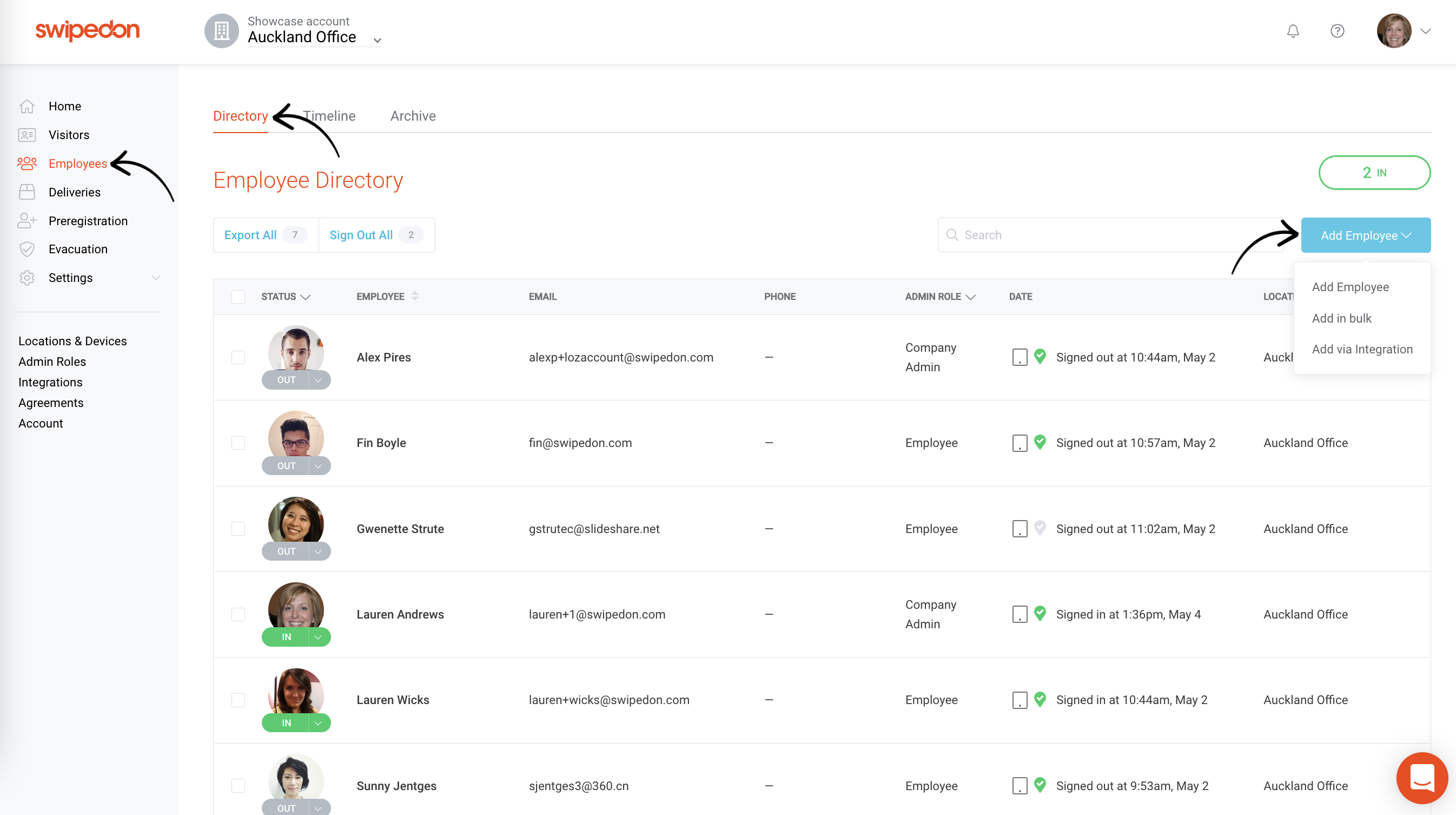 A draw will open to the right of the screen for the admin to enter the employee's details into the relevant fields. At a minimum, we require a first name and a unique email address.

If applicable, set the employee's location, once the employee profile details have been entered, click on the 'Create' button in the lower right corner.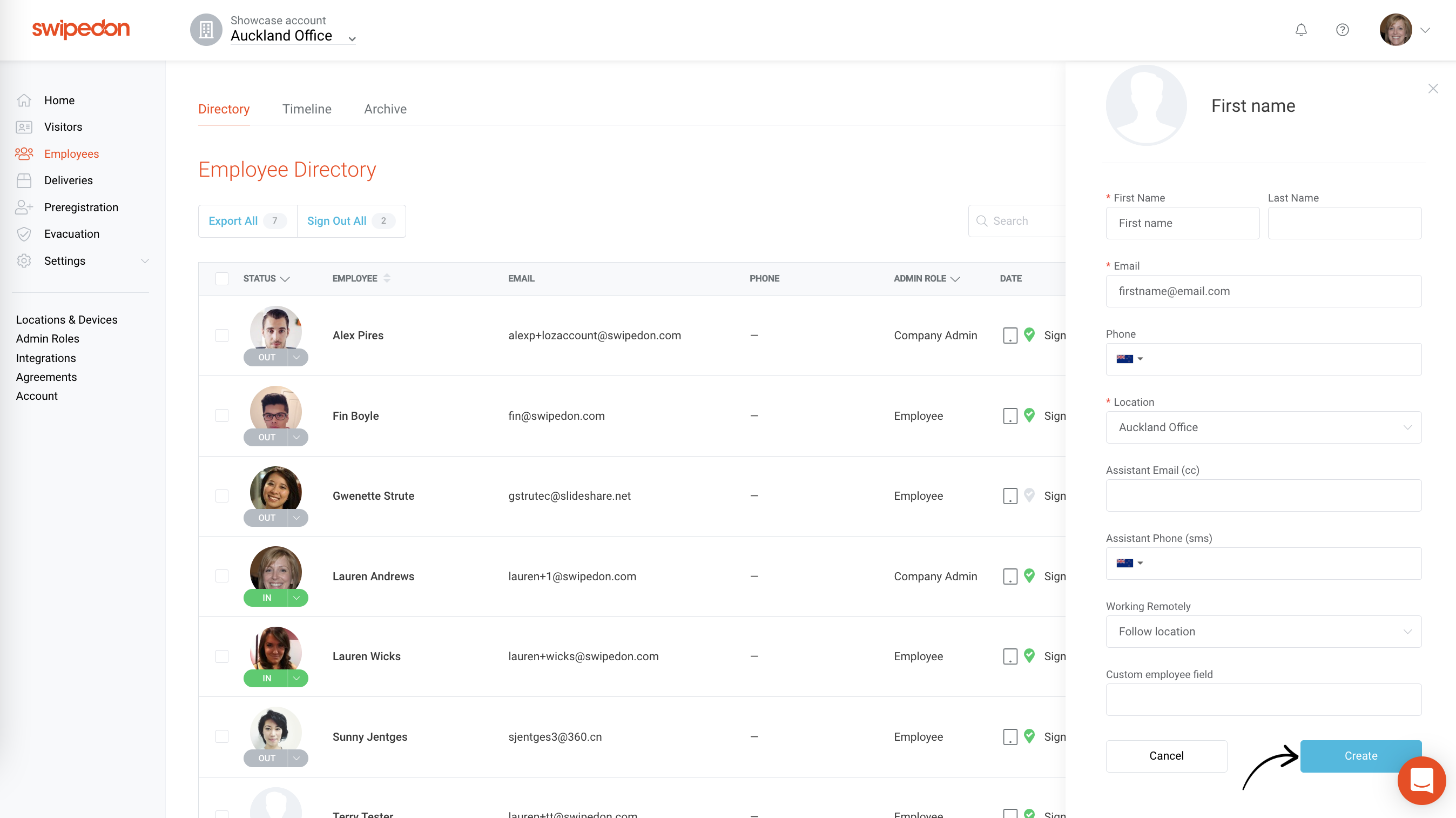 The employee will now appear against the employee directory and will sync through to the iPad Employee In/Out view and host selection list.