This article will provide an overview on registering and installing the SwipedOn iOS app
Download the SwipedOn app
The SwipedOn iOS app is located on the iPad's App Store. To install the SwipedOn app, follow the below steps.
Locate the iPad App Store icon and tap on this to open the App Store.

Tap on the search option and type in 'SwipedOn'.

Tap on SwipedOn | Visitor Management.

Tap on the download icon, and the app will begin to install.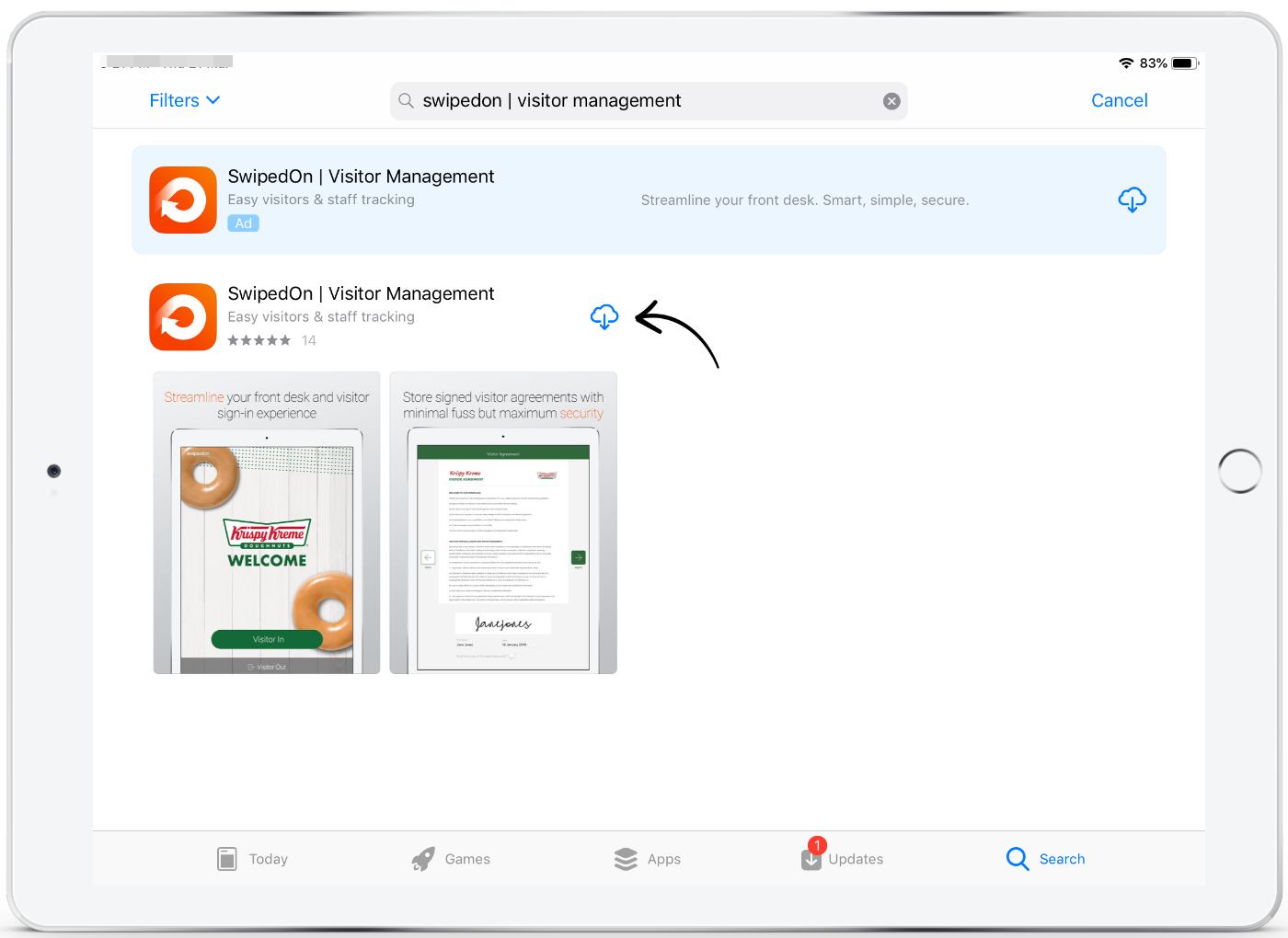 Once installed, tap 'Open' to launch the SwipedOn app.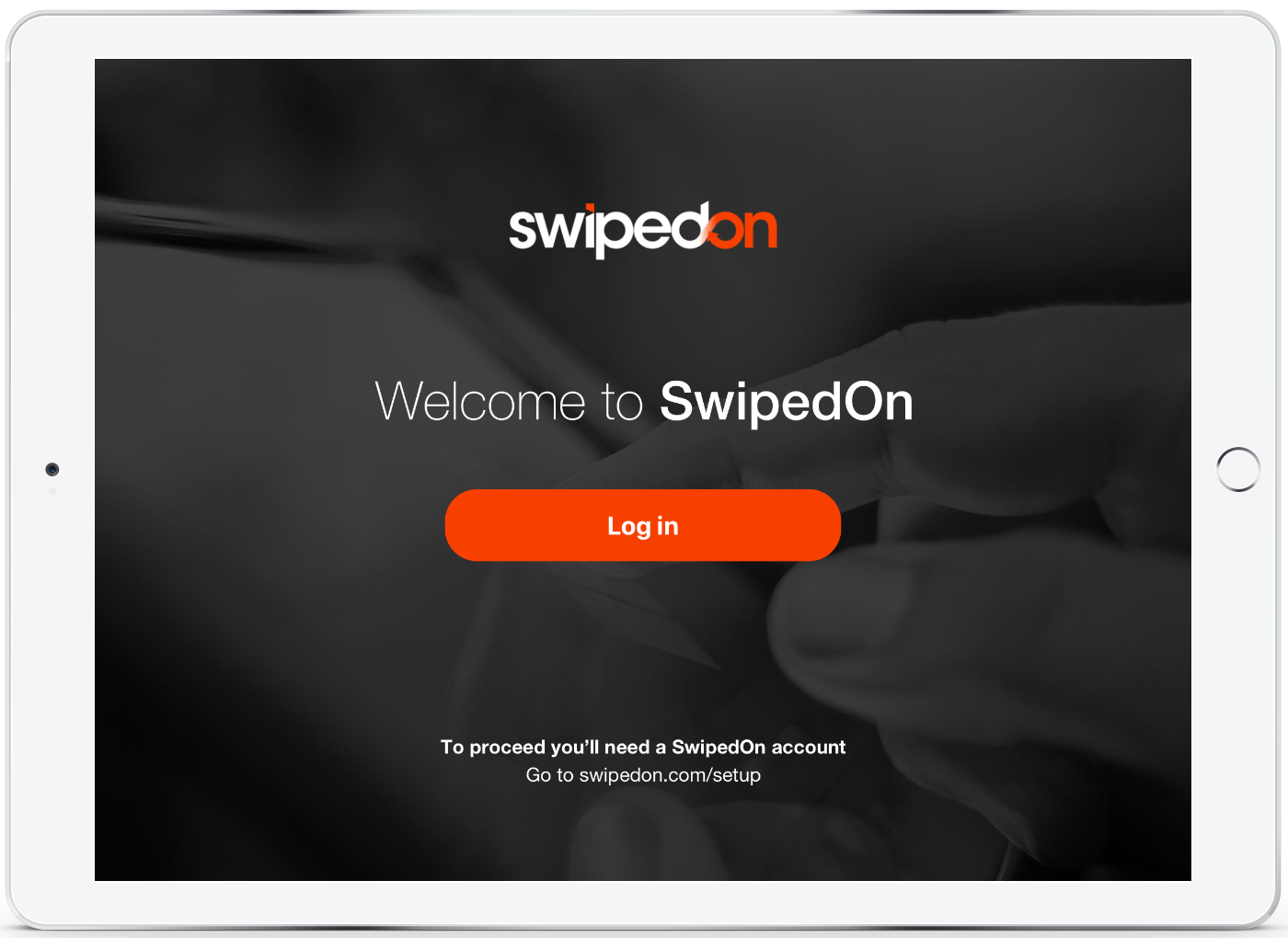 Log in with your Device ID
Once the app has been installed on the iPad, open the app and tap on the Log in button. Enter in the Device Identifier, which can be located within your SwipedOn web dashboard. Click here for more information regarding your unique Device ID.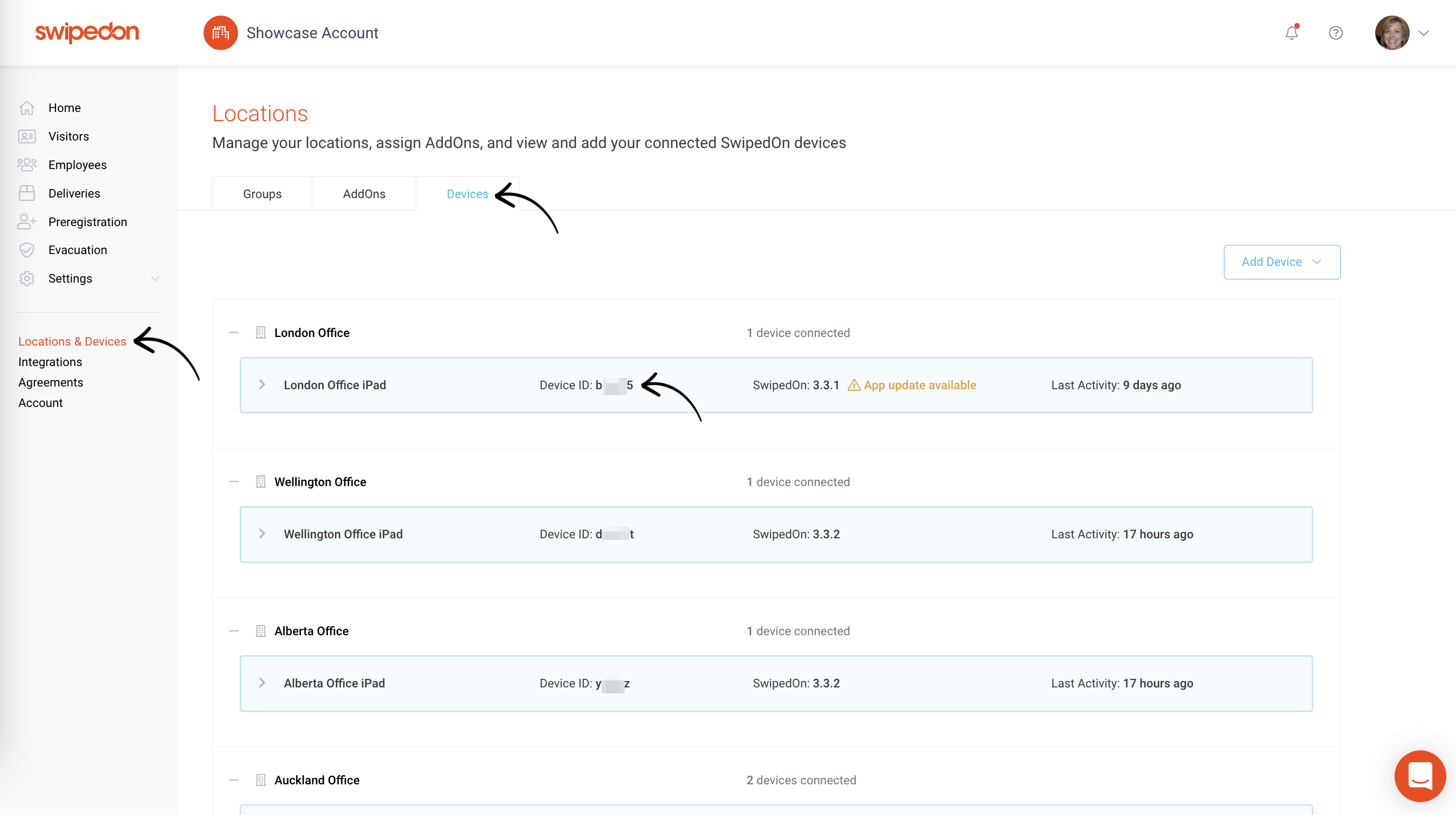 *Please note: SwipedOn is available on Apple iPads running iOS 10.