How to select an ID badge?
Where and how to select the pre-set ID badges available with SwipedOn
How to select an ID label
To select one of the three visitor ID badge layouts, navigate to 'Settings' > 'Visitor Settings' and select 'Branding & Badges'. Each ID badge contains a different level of information that is displayed - select the one that you prefer.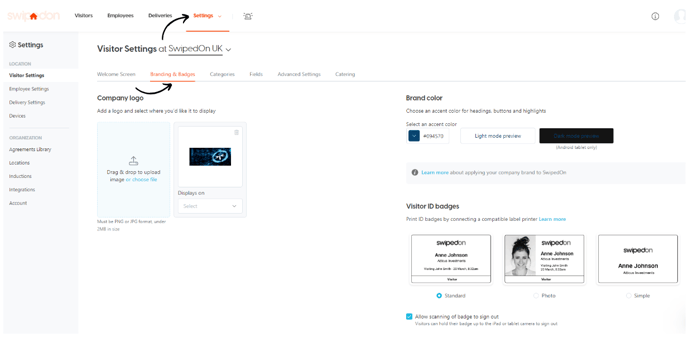 To select the logo that displays on the particular visitor ID badge you have selected, you can do this in the same tab on the left hand side - upload your logo and then select 'ID Badge' from the dropdown titled 'Displays on' - or learn more about branding settings.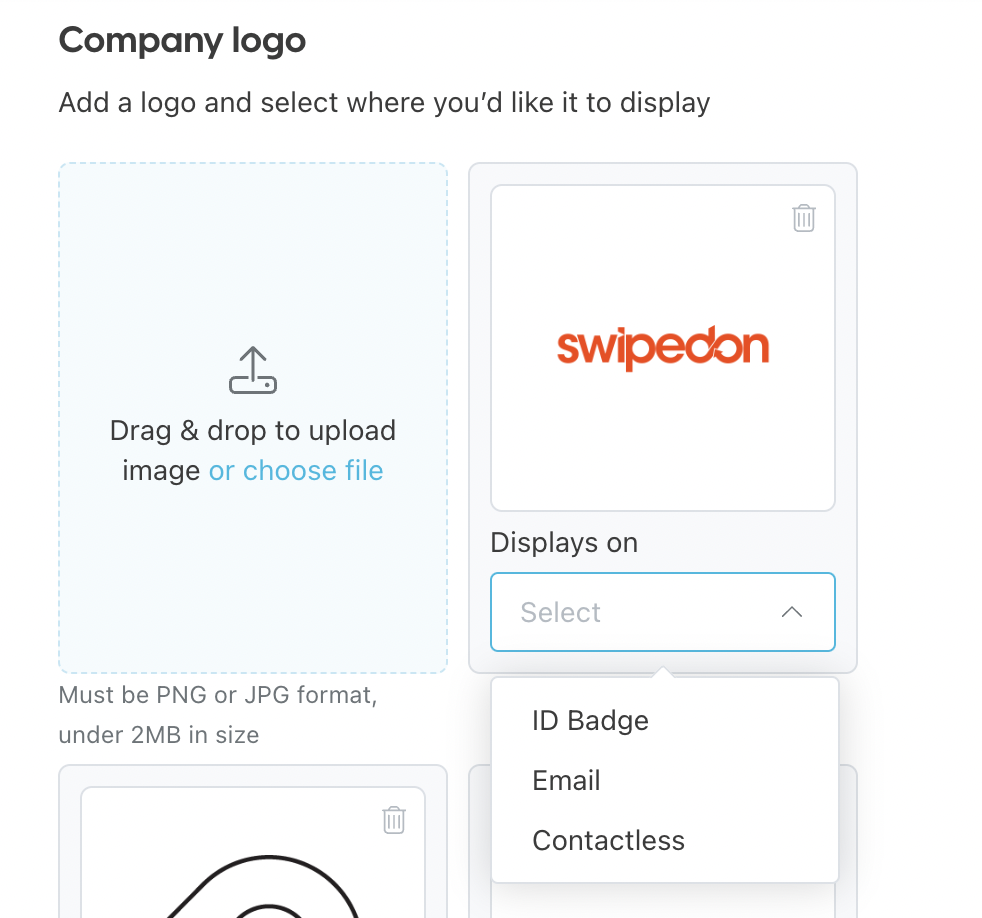 Badge Styles
Additional considerations
The visitor category and only the first two required visitor fields will appear on the ID label.

If only one visitor category is set up, this will default to show 'Visitor' on the ID label.