A location is a physical venue where visitors or employees will be signing in and out. For example, "Sydney" or "Washington" Offices would be 'Locations', with each location having its employee list defining the employees at each physical location.
Each 'Location' is also designated a time zone that SwipedOn uses as the reference time for Movement Records, Reporting and Auto Logout Features.
Locations
The locations tab will appear for those accounts subscribed to a multiple location Enterprise plan. This will appear to be named 'Devices' for those that do not have a multi-location subscription in place. Adding more than one Location is certainly possible, but only on our Enterprise Plan.

When more than one location is added to an account, these can also be grouped to allow for different settings per location(s). To find out more about Location groups, check out our support article here.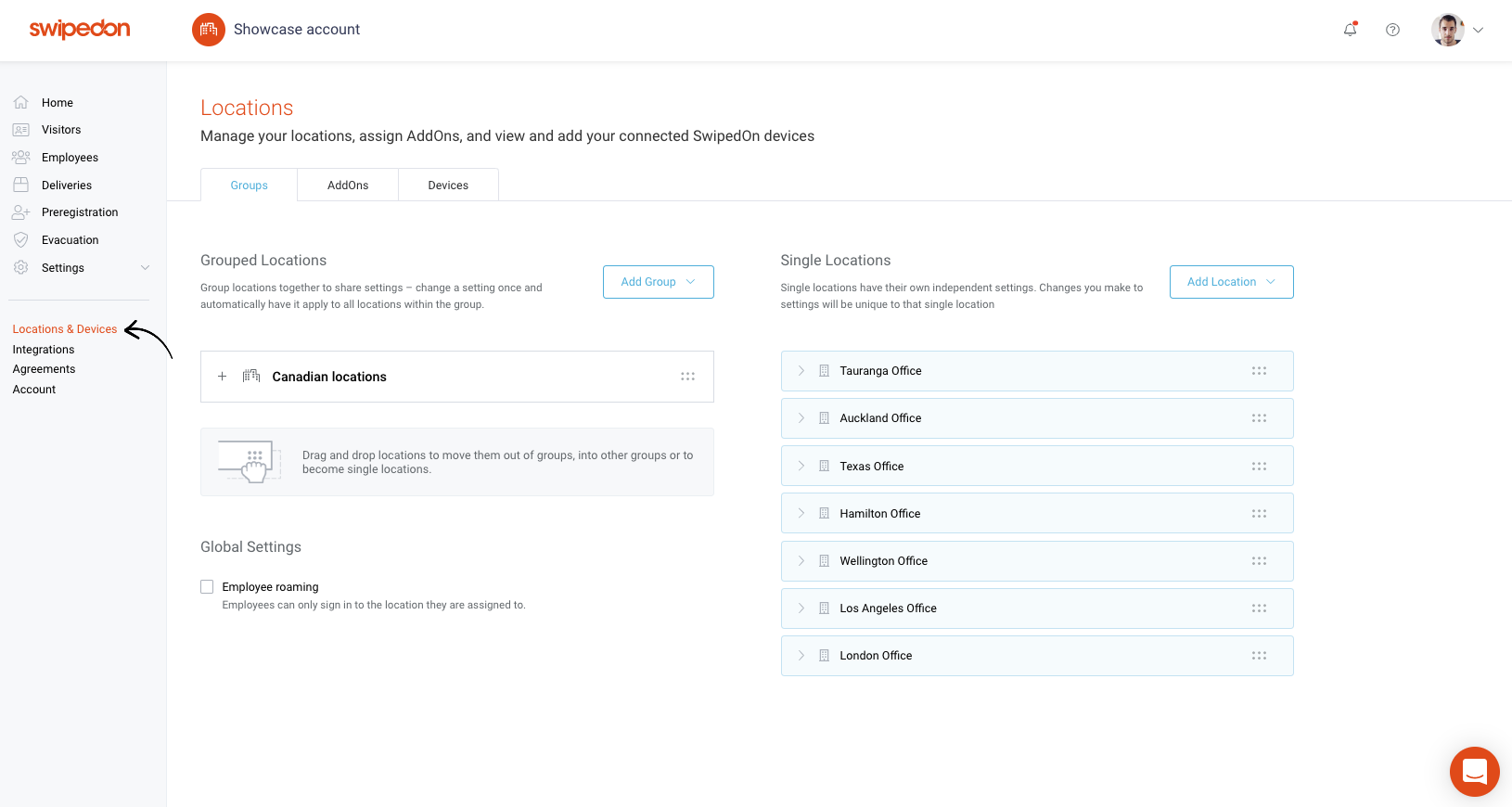 *Please note: employees are currently only able to be registered at one location but can roam between locations using the 'roaming employee' feature.