The steps to complete in order to activate a SwipedOn subscription.
Great, you're ready to subscribe to SwipedOn! Simply follow the below steps to activate your subscription.
Before you get started below ensure you've got your credit card on hand. You'll need this to activate your SwipedOn subscription.
Log into the SwipedOn web dashboard.

Open the 'Settings' dropdown from the top navigation and go to the 'Account' page.

Select the currency you would like to be billed in.

Select the payment frequency, Monthly or Annual, and the number of locations desired.

Click on the 'Next' button at the bottom righthand corner
(We will recommend the best plan based on your current account configuration)
Enter your billing contact information. These details will be stored against the account and can be updated at any time by navigating to 'Settings'> 'Account'

The credit card details will be kept on file for any future payments to be charged against. This can be updated from within the 'Payment Methods' tab of the 'Account' view.

Once the details have been added, click 'Pay Now' to subscribe!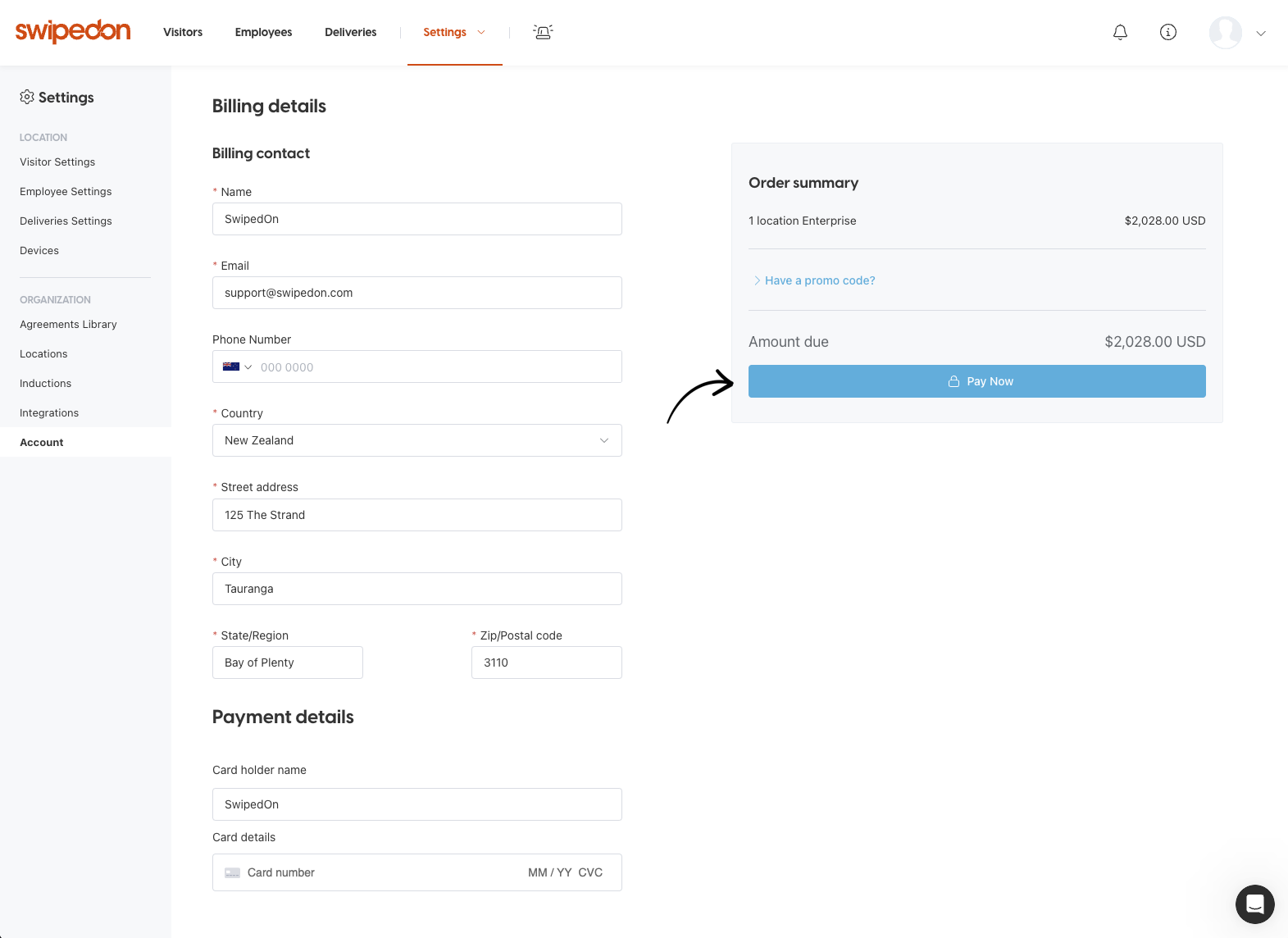 You have now successfully subscribed to SwipedOn!
Once the subscription has been activated, our customer success team will reach out to you to help with any questions and training you or your team may need.