Our Standard, Premium and Enterprise plans all support multi-location functionality. Find out how to add additional locations below.
For those subscribed to our Standard, Premium or Enterprise plans, we offer the ability to add additional locations to the subscription. It is a very simple process that we will guide you through in more detail below.
How to upgrade your account
Log into the SwipedOn web dashboard and navigate to the 'Account' view.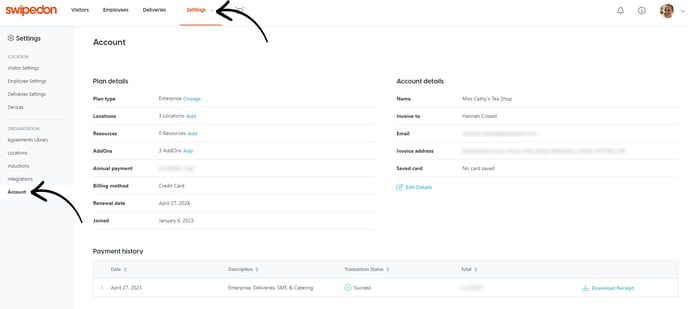 Then click on 'Change' next to the plan type.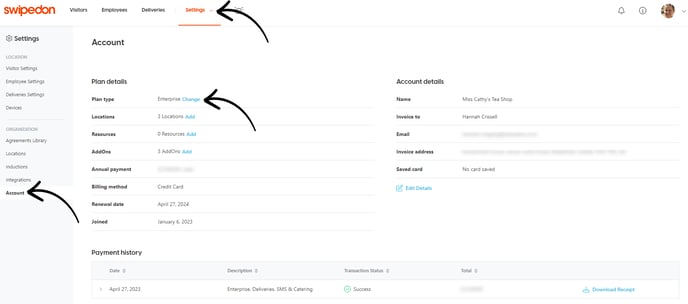 Click on the plus button to add additional locations to your subscription. Once you've entered the number of locations you would like to add, click 'Next'.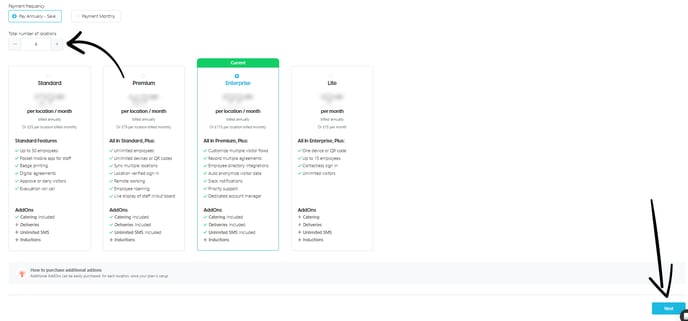 Enter your details and click 'Pay Now'.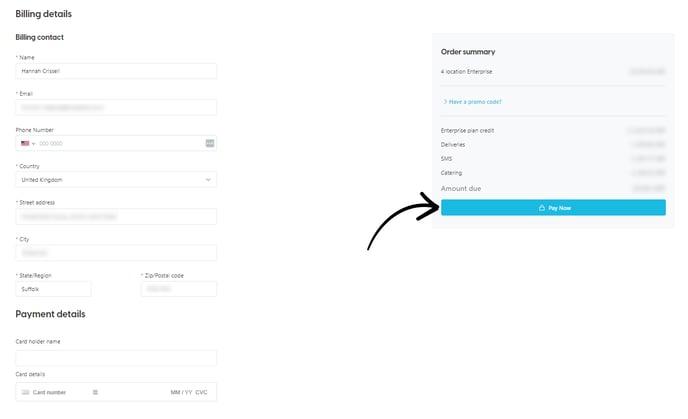 ---
How to configure new locations on a multi-location plan
Once subscribed to a multi-location Standard, Premium or Enterprise plan, new locations can be added and managed from within your SwipedOn web dashboard. See the below steps to add a new location and device to the SwipedOn account.
Adding a new location
Navigate to the 'Locations' view within the SwipedOn web dashboard.

Click the 'Add location details' button to open the drawer.

Enter the new location's name, and, if applicable, what location settings will be applied. Lastly input an address and click the 'Next' button.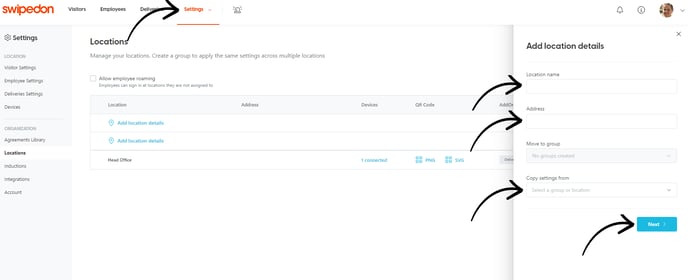 ---
Linking a device
Navigate to the 'Settings' > 'Devices' view on the SwipedOn Dashboard.

Make sure you have selected the right location from the Location Selector dropdown, as shown below.

Click on the blue 'Add Device' button and enter the name of the device, select the correct location and select the options you would like enabled on this device.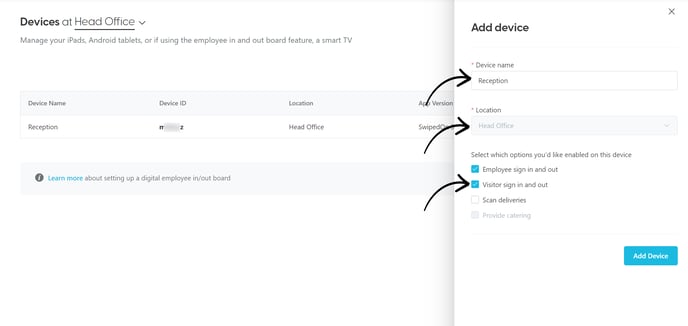 Click on the 'Add Device' button to generate a new device ID that will show listed below the location it has been assigned to.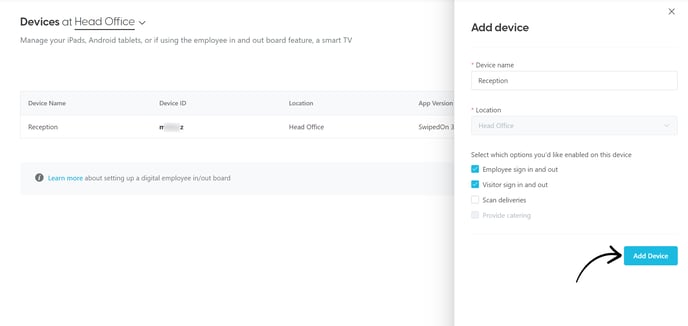 ---
Upload Employees to the new Location
Click on the 'Employees' view and navigate to the 'Directory' tab.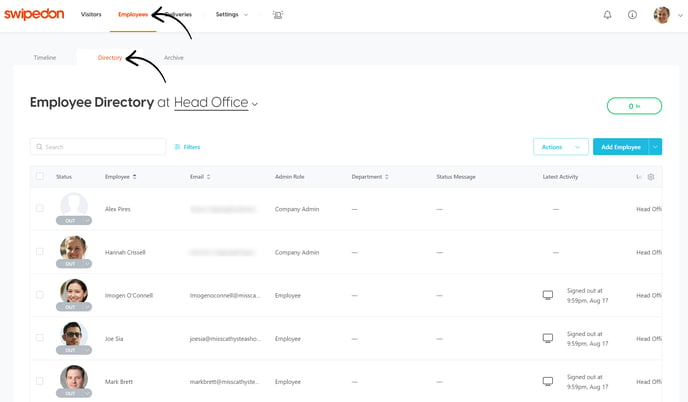 Filter the view so that only the new location is visible by clicking on the 'All Locations' drop-down box and selecting the location these employees will be added against.