SwipedOn offers an easy-to-use and mobile-optimized Inductions solutions for your visitors and contractors.
Completing the induction via email invitation
If you have shared an induction with a preregistered visitor ahead of time, they will receive an email prompting them to complete the induction.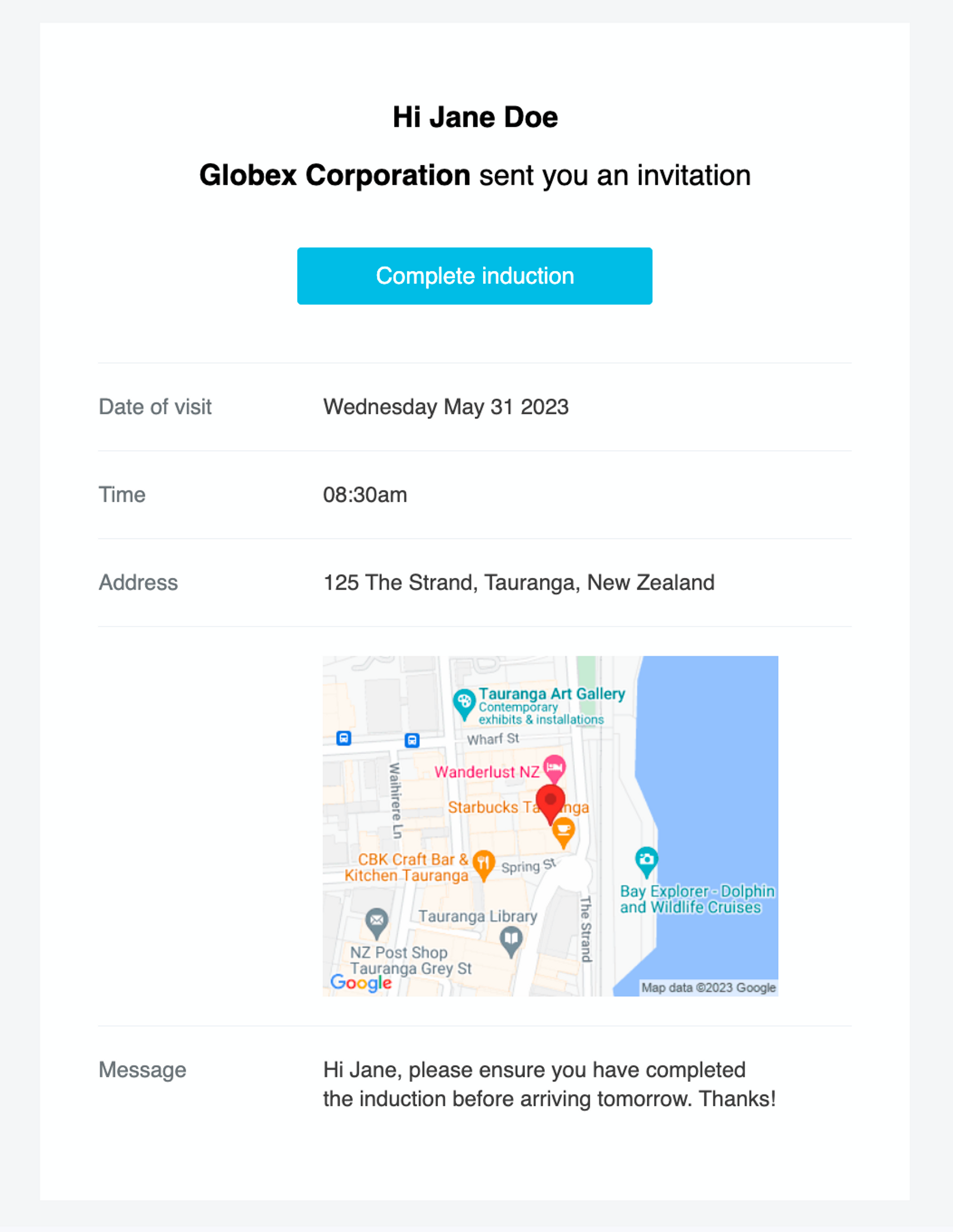 After selecting 'Complete induction' from the email, they will be taken to a page showing them the Induction assigned to their selected visitor category. Depending on how this was created, the first step may include media such as a video or PDF. If a video has been uploaded, the visitor will not be able to proceed until the entire video has been watched.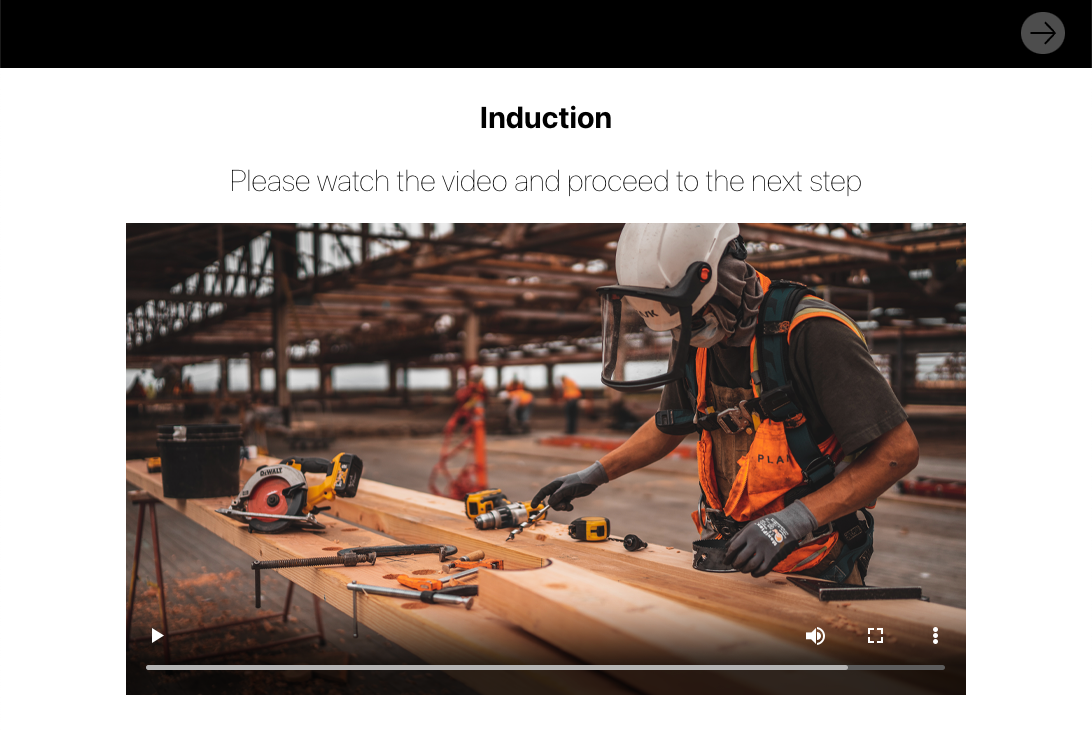 The second step is the multi-choice questions and answers. The visitor will need to answer these correctly in order to proceed and complete the induction.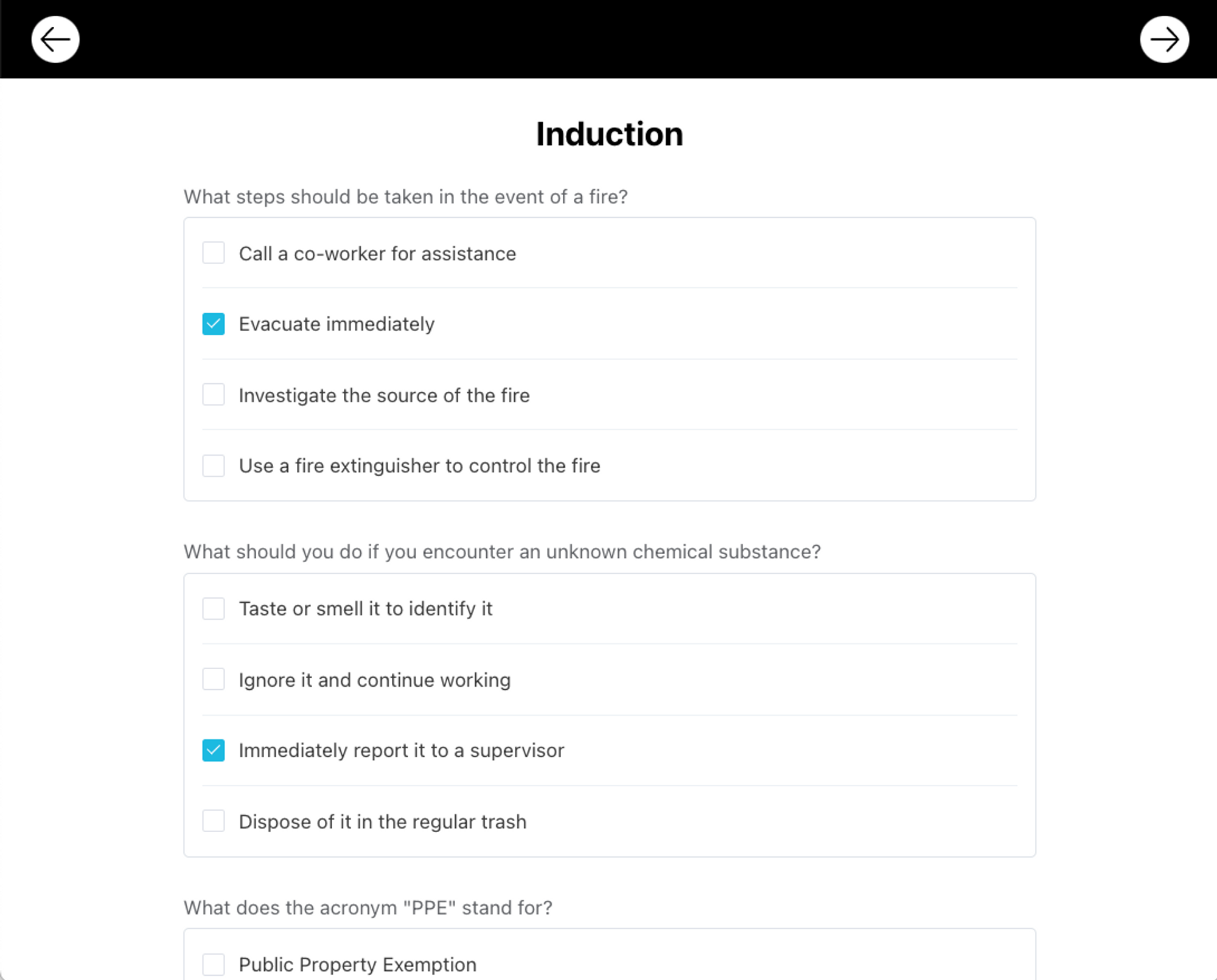 Once completed this they will see this message:
When they arrive at your premises and proceed to sign in, their induction status will be saved against their details and there is no requirement for them to complete the induction again until it expires.
Learn more about viewing a visitor's induction status here.
Signing in via QR code
If a visitor attempts to sign in via the QR code and meets the induction requirements, the induction is completed as part of the standard visitor flow on their mobile device.
Signing in via iPad or Tablet
Inductions are not yet fully supported on the iPad and Android tablet apps. However, if a visitor attempts to sign in from the iPad or Tablet and meets the induction requirements, they will need to scan a QR code in order to complete the induction and sign in.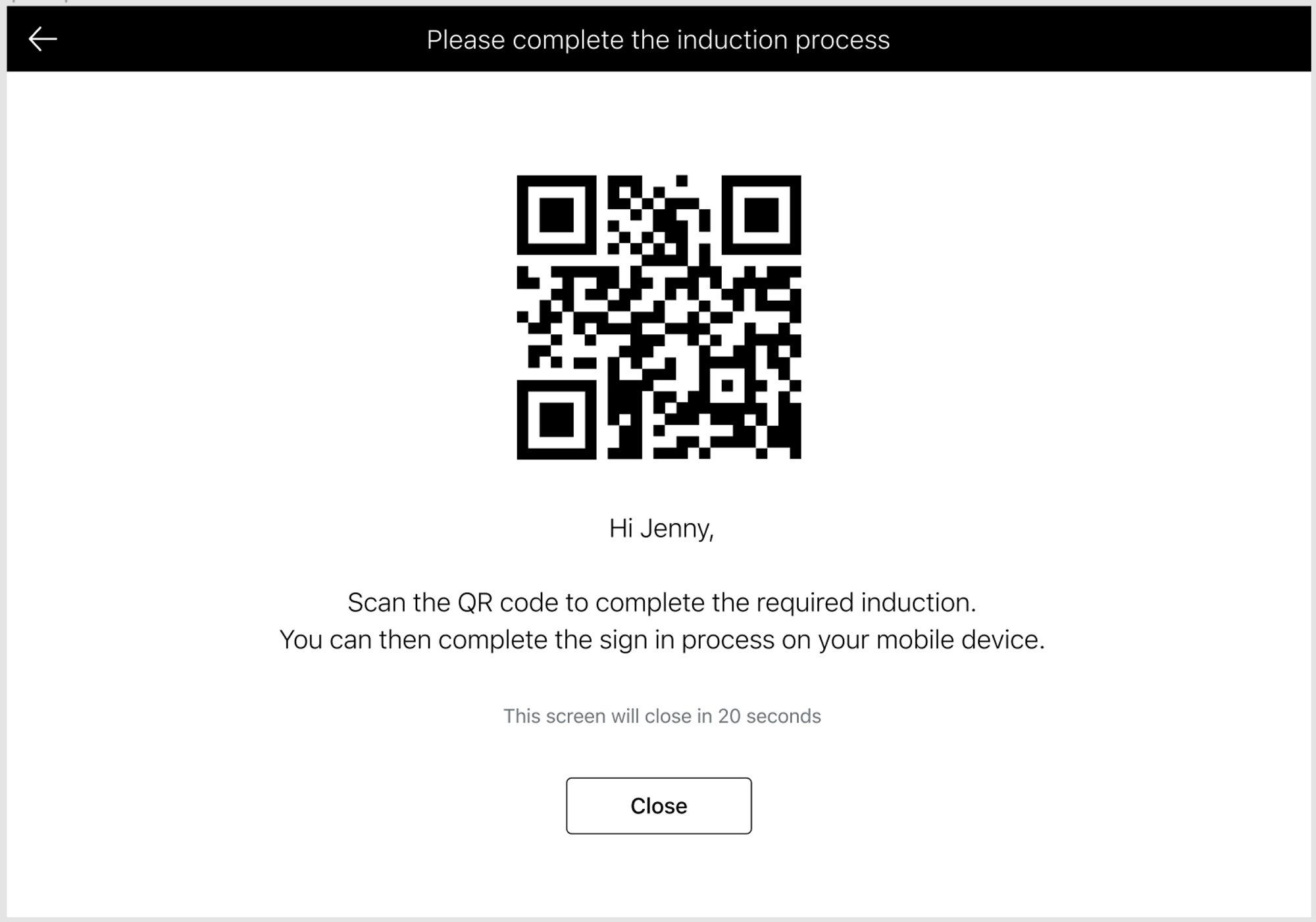 You will need to be running version 3.5.1 of the SwipedOn app to use Inductions. To check the version of your SwipedOn app, open the app on the iPad or Android tablet. On the home screen, triple tap the SwipedOn logo in the top left-hand corner. Here, the version number can be viewed at the bottom of the menu. If the app version is lower than 3.5.1, please apply the latest update to your iPad or Android tablet app via the App Store.