Learn more about how the 'scan label' deliveries feature works.
How to enable 'Scan label'
Enable the 'Scan label' option from within the 'Settings' > 'Deliveries' view of the SwipedOn web dashboard.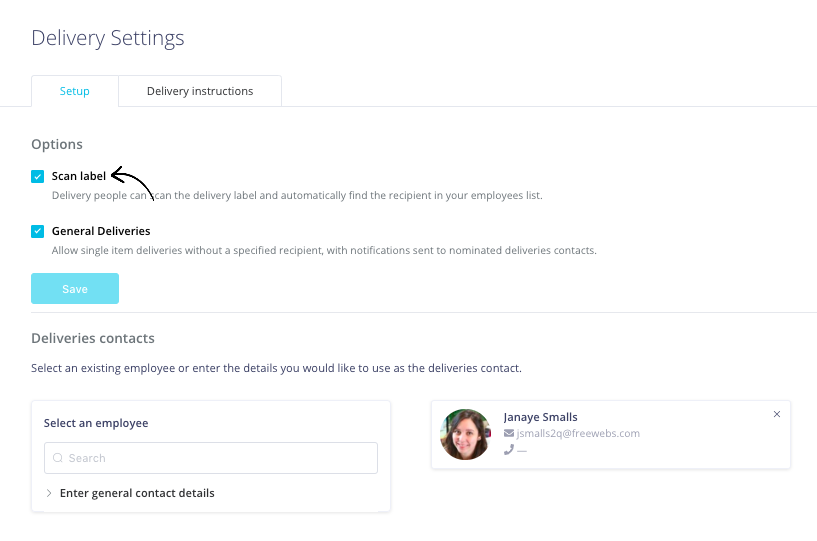 *Please note: if subscribed to a multi-location Enterprise account, location settings are applicable on this page. Click here to find out more about location settings.
Scan label is currently only available on iOS 11 or above.
How to use 'Scan label'
Tap on the Deliveries button on the iPad, and the scan label screen will appear with the front camera active. Hold the delivery label up to the camera. Using OCR to find the recipient, SwipedOn will match the name on the label with the name from the employees' list.
How to scan multiple deliveries?
When 'Scan label' is enabled the delivery person can hold each item up to the camera for it to match to the employee record quickly. Each recipient is added to the sidebar and can have their package toggled between 'Signature' or 'No signature' required.

If the delivery person has multiple general deliveries these can be added quickly by selecting the 'General Delivery' button and selecting a number of packages.

Once completed, the delivery person simply needs to tap on the 'Done' button in the lower right corner of the iPad screen and all employees or general contacts with deliveries will receive a notification.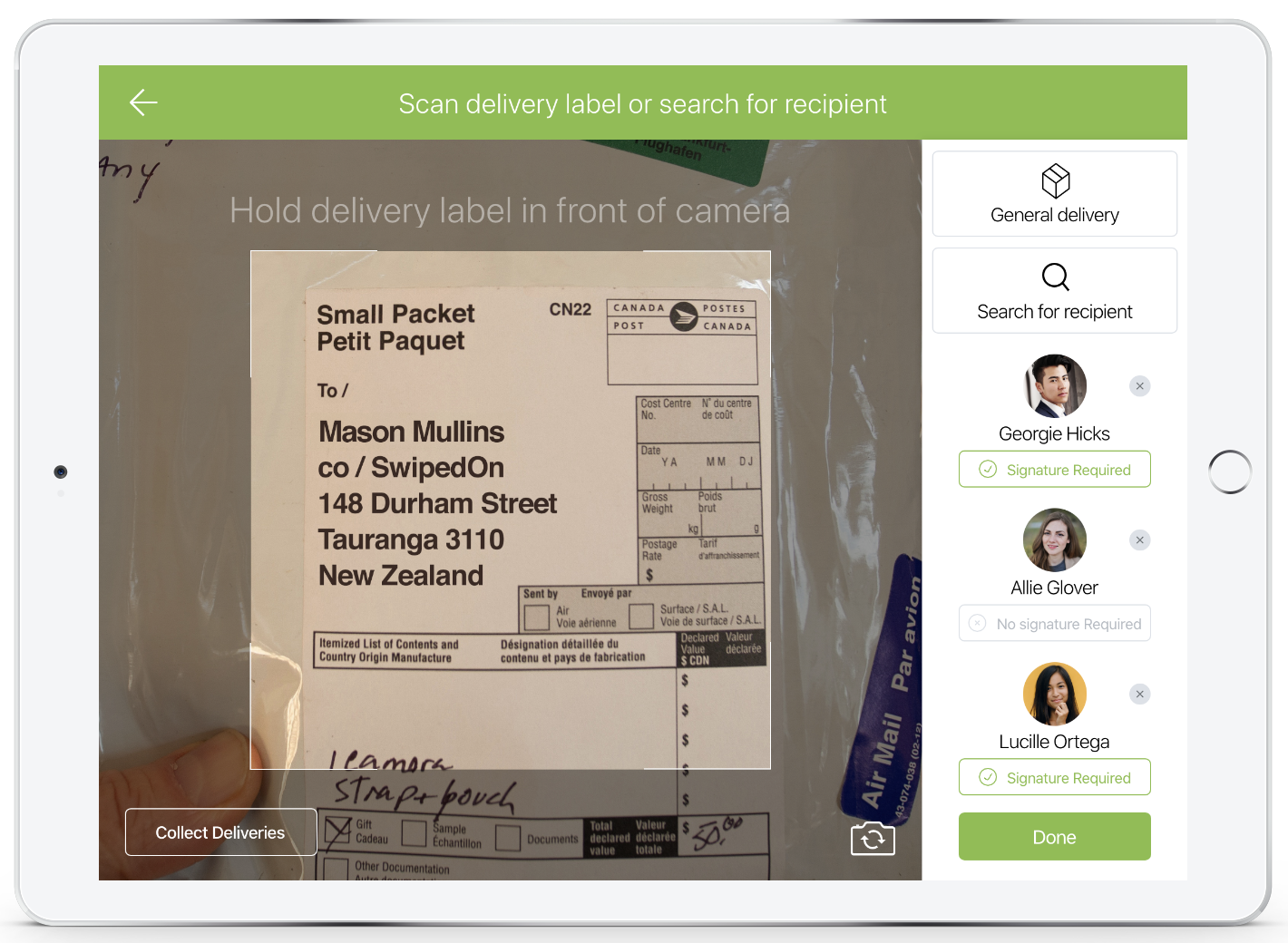 Employees can then make their way to the iPad, and tap on the Deliveries button. Then, in the top right corner is the option to 'collect deliveries'. Here each employee with an item to collect will appear. The employee can then tap on 'collected', this will be reflected within the Deliveries logs showing the time and date the item was collected.

If required, once the delivery is made, administrators can view and reassign deliveries to employees' from within the Deliveries view of the SwipedOn web dashboard.