How to subscribe to unlimited SMS and apply this to the required location
Purchasing the SMS AddOn
Now, it's easier than ever to use SMS notifications, with the SwipedOn Unlimited SMS plan. Add it to your monthly or annual SwipedOn subscription, and send all the messages you need, without having to manage a balance of credits.
Or you can choose to purchase an SMS credit pack if unlimited SMS is not going to suit your requirements.
Subscribing to Unlimited SMS

Fill out the required fields, setting the number of locations below 'Number of locations requested' then click on 'Go to checkout'.
*Please note, unlike SMS packs, unlimited SMS subscriptions are per location.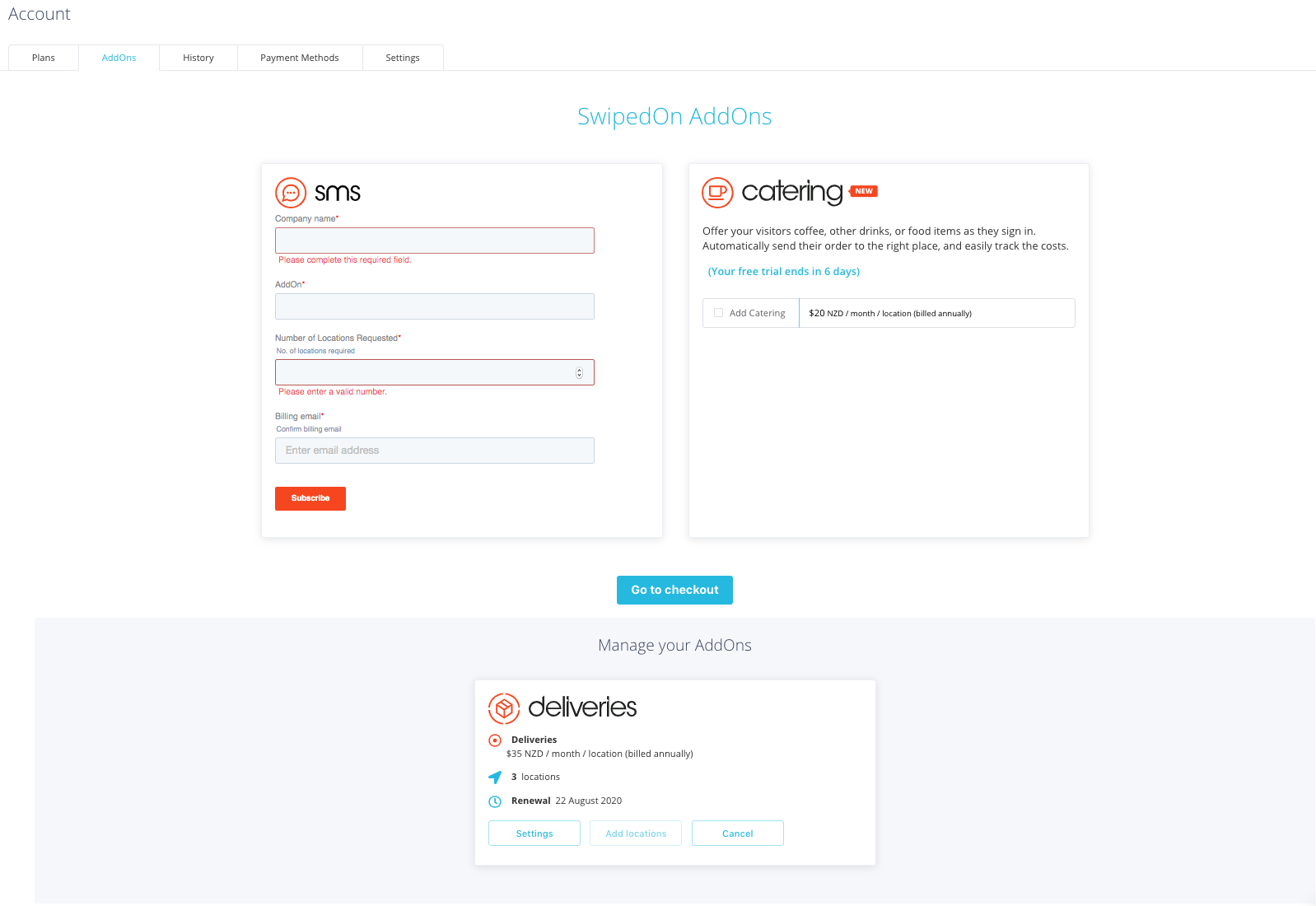 Select the saved card or select the option to check out with a new Credit Card, click on the 'Pay' button to complete the purchase.

*Please note, the SMS pricing will appear in the currency that was selected when subscribing.

This will then show within the 'Notifications' view of the SwipedOn web dashboard that an unlimited SMS subscription has been added to this account with the remaining SMS credits showing as 'unlimited'.
Assigning an SMS subscription to a location (multi-location account)
Then to set which location will be using this subscription, click on 'Locations' view, and then on 'AddOns'. Here the subscription can be assigned to a location by clicking on the drop-down arrow below the location and selecting the SMS AddOn.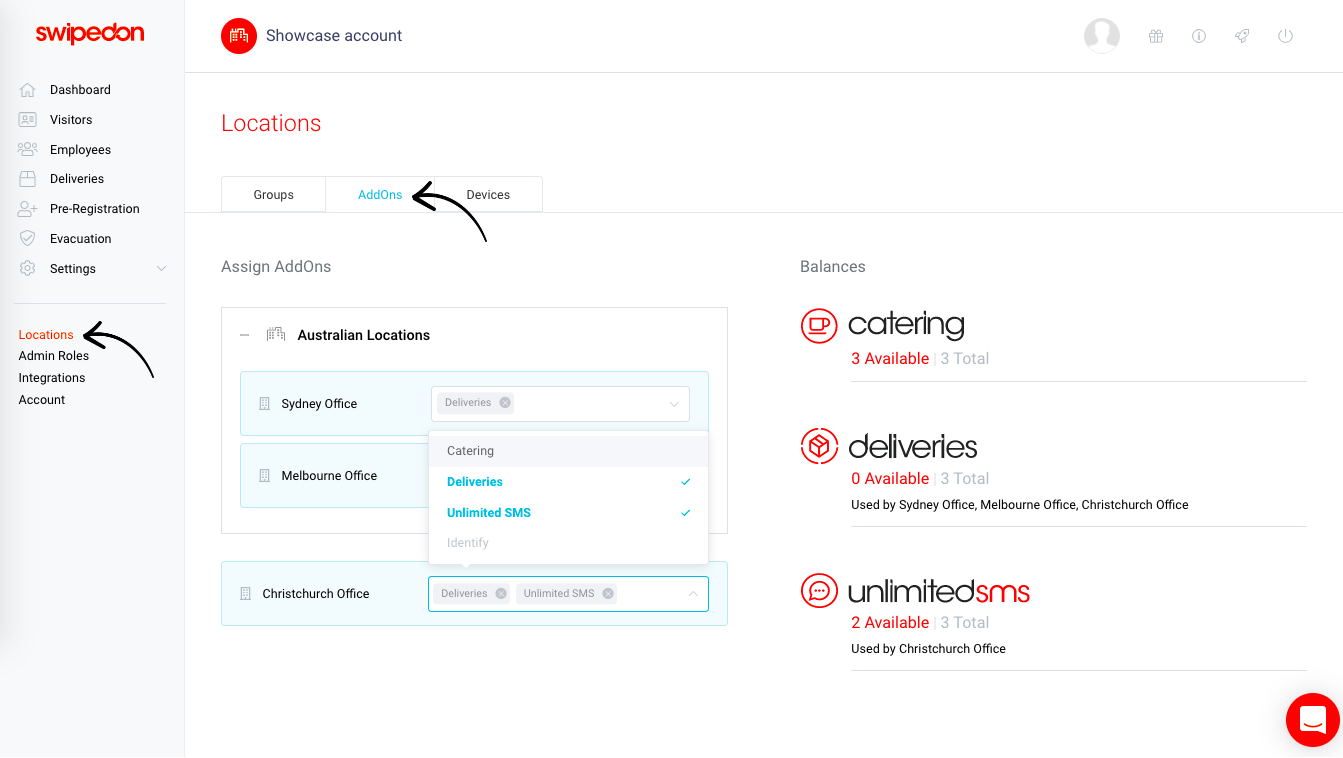 Each location that requires SMS notifications will need to have an unlimited SMS subscription applied, or an SMS credit pack added to the account.