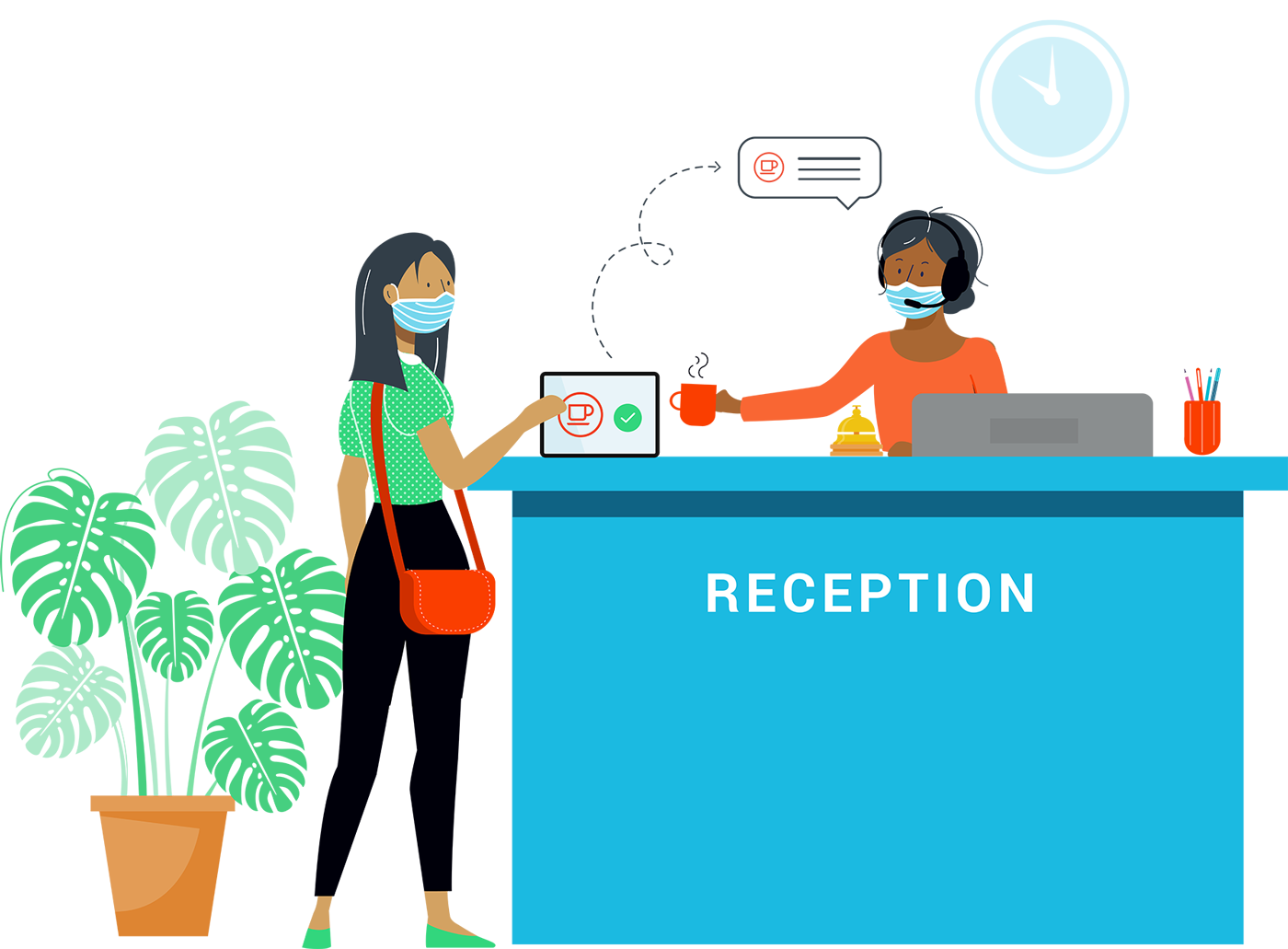 Surprise and delight your visitors
by offering food and beverages on arrival
Adding SwipedOn Catering to your subscription helps to make your guests feel truly welcome, and enables you to deliver the best visitor experience in the world.
These options can easily be switched on and off and they're completely customizable - allowing you to add the types of food and beverages you offer.
Whether you make your coffees on-site or you have a favorite local coffee shop next door, it's easy to get SwipedOn Catering working for you.
Customizable menu so you can personalize your Catering options
Set order contacts to receive an instant notification with the visitor's order
Send orders directly to your local coffee shop for seamless Catering requests
*The Catering AddOn is not currently available on Android devices.