Visitor pre-registration processes and settings
Visitor pre-registration
Visitor pre-registration is a feature available with SwipedOn that allows you to create a visitor in anticipation of their expected visit. The visitor will need to be pre-registered from the SwipedOn web dashboard, before the visitor arrives, allowing for a quicker sign-in experience.
---
How to pre-register a visitor
Navigate to the 'Pre-Registration' view of your SwipedOn web dashboard, here are two sections, 'Pre-registered Visitors' listed on the left and 'Add New Visitor' to the right. When pre-registering a visitors details, please note the first two fields are required to be filled out, to successfully pre-register the visitor.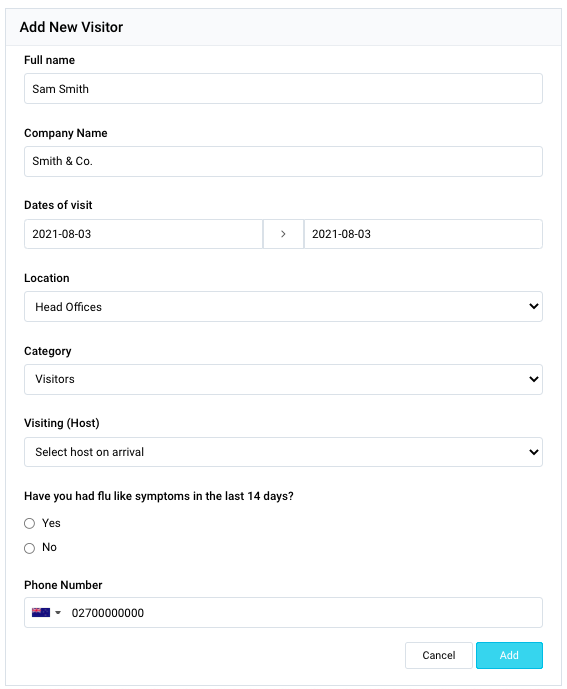 *Please note, if your company has defined two locations i.e. Building 1 and Building 2 and an employee named John Smith is assigned to Building 2, selecting Building 2 in the Locations list will only display John Smith, he will not appear in the Building 1 employee list.
Once the visitor is pre-registered, they will appear below the 'Pre-registered Visitors' section to the left of the page.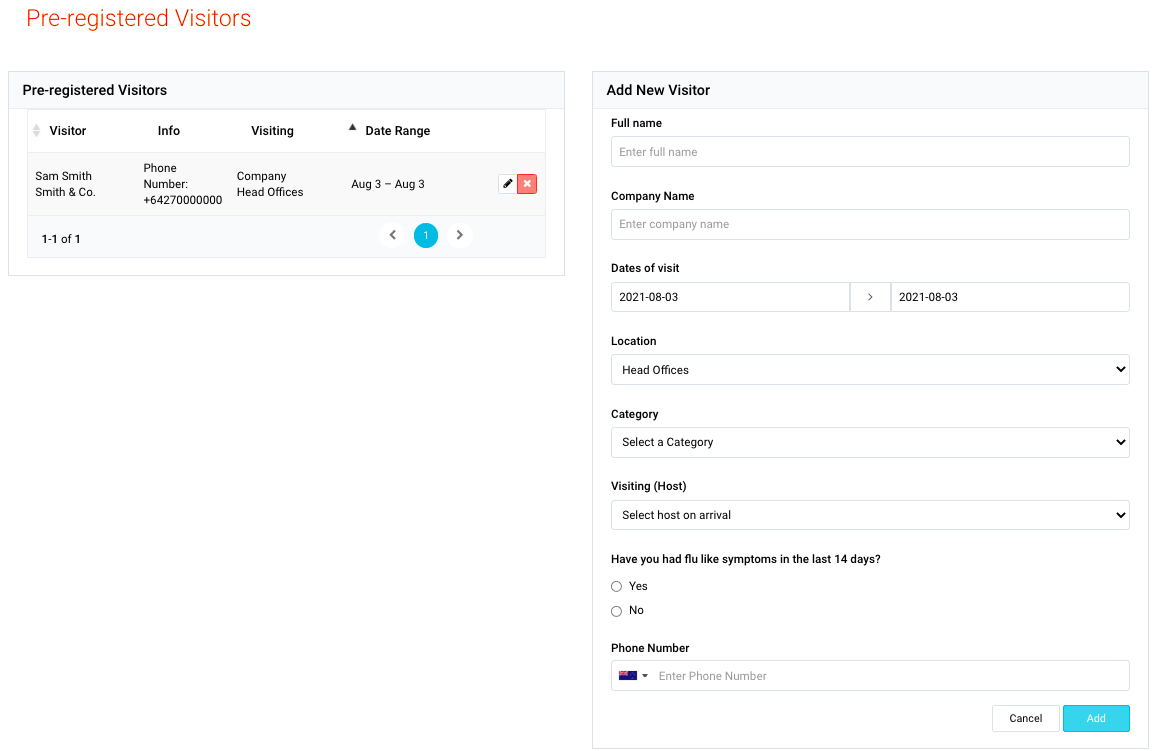 ---
How to sign in as a pre-registered visitor
The visitor will be able to sign in on the iPad when they arrive by tapping on the 'Visitor In' button and inputting their name, the below screen will then appear.

Once the visitor has input and tapped on their name, any additional fields filled out during pre-registration will be automatically populated.

The visitor then taps 'Confirm' and continues through the remainder of the sign-in process.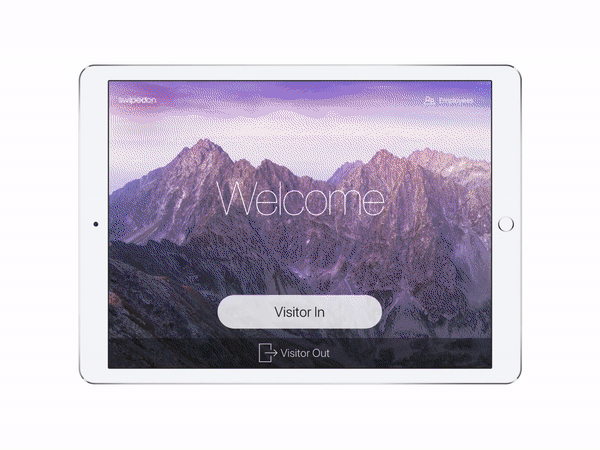 ---
Additional Considerations
Change host selection
When the pre-registered visitor signs in on the iPad they will also have the ability to change the host if set when pre-registered by the admin.
Visitor fields
Any visitor fields and categories that have been customisation within the 'Settings' > 'Visitor Fields' view of the SwipedOn web dashboard, will also appear within the Pre-registration view.

Visitor settings
If the visitor setting 'show visitor name matches' is disabled the visitor will need to fill out both visitor field one and two, as opposed to only needing to input the first three letters of their name when this setting is enabled.