Visitor preregistration processes and settings
Visitor preregistration
Visitor preregistration is a feature available with SwipedOn that allows you to create a visitor in anticipation of their expected visit. The visitor will need to be preregistered from the SwipedOn web dashboard, before arriving, allowing for a quicker sign-in experience.
---
How to preregister a visitor

Navigate to the 'PreRegistration' view of your SwipedOn web dashboard, and click on the 'Add Visitor' button to the right, a draw will then appear on the right of the page where the visitor's details can be entered.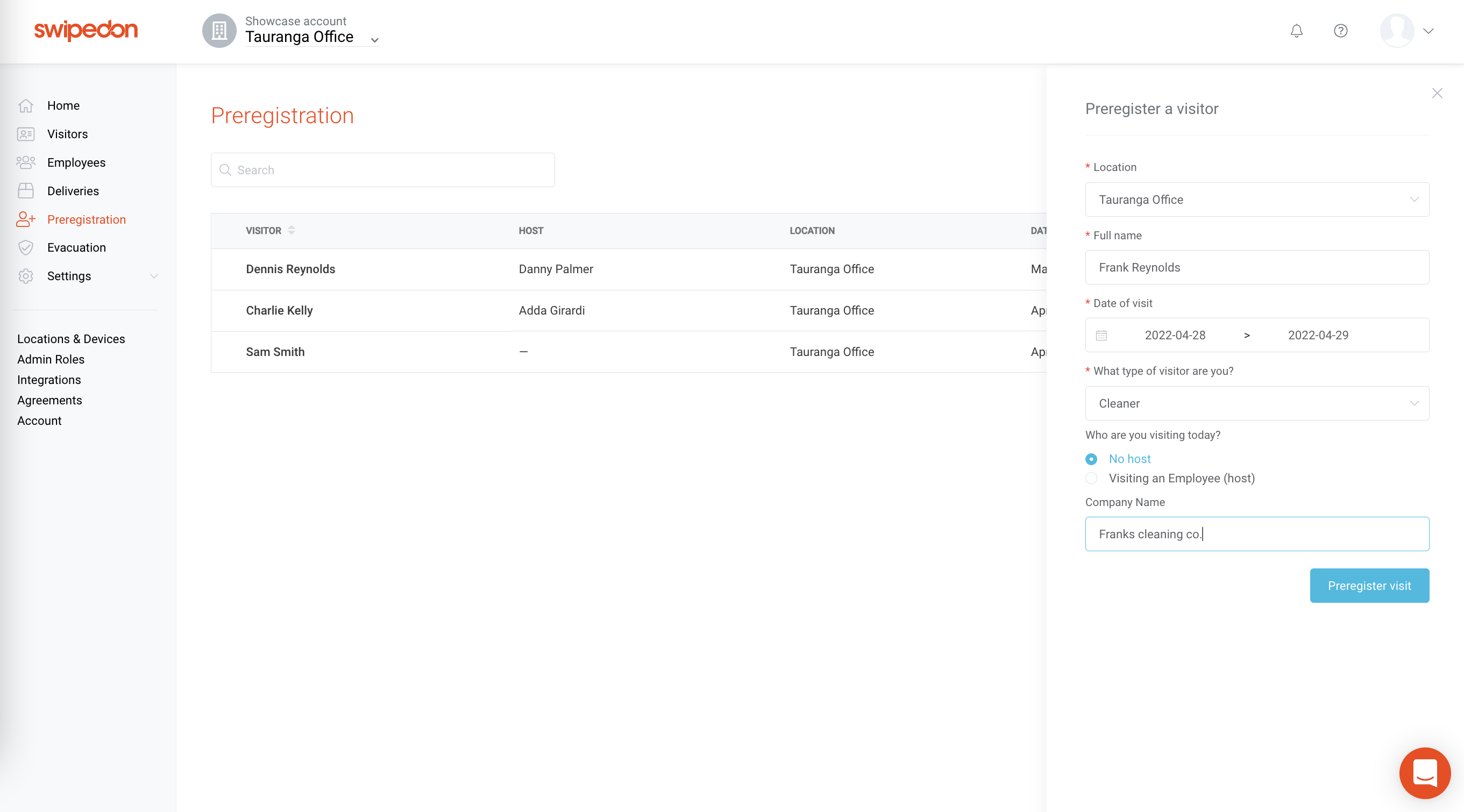 *Please note: an employee will only appear as a host against the location their employee profile is associated with.

Once the visitor has been preregistered, they will appear in a list view, this is arranged by the preregistered date range or can be reordered alphabetically using the visitor's name using the arrows to the right of 'visitor'.

---
How to sign in as a preregistered visitor

Preregistered visitors are able to sign in using the iPad, if the 'Display name matches while visitors enter their details' visitor setting is enabled, the visitor will just need to input the first three characters of their name for their full name to appear from a drop-down option as shown below.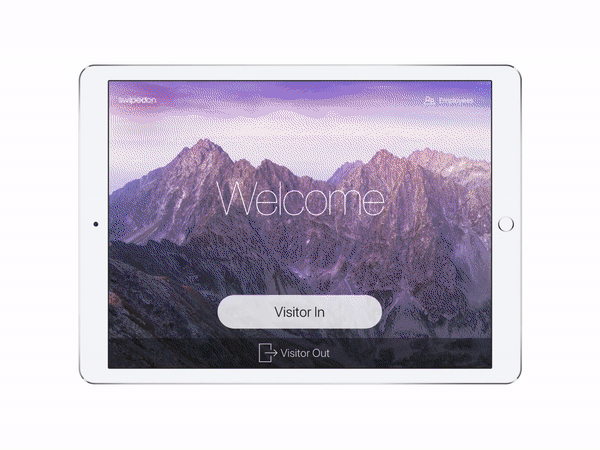 Once the visitor has input and tapped on their name, any additional fields filled out during preregistration will be automatically populated as well as show the preregistered visitors host which they can change, if necessary. The visitor then taps 'Next' and continues through the remainder of the sign-in process, to complete their registration.
---
Additional Considerations
Visitor fields
Any visitor fields and categories that have been customised within the 'Settings' > 'Visitor Fields' view of the SwipedOn web dashboard, will also appear within the Preregistration view.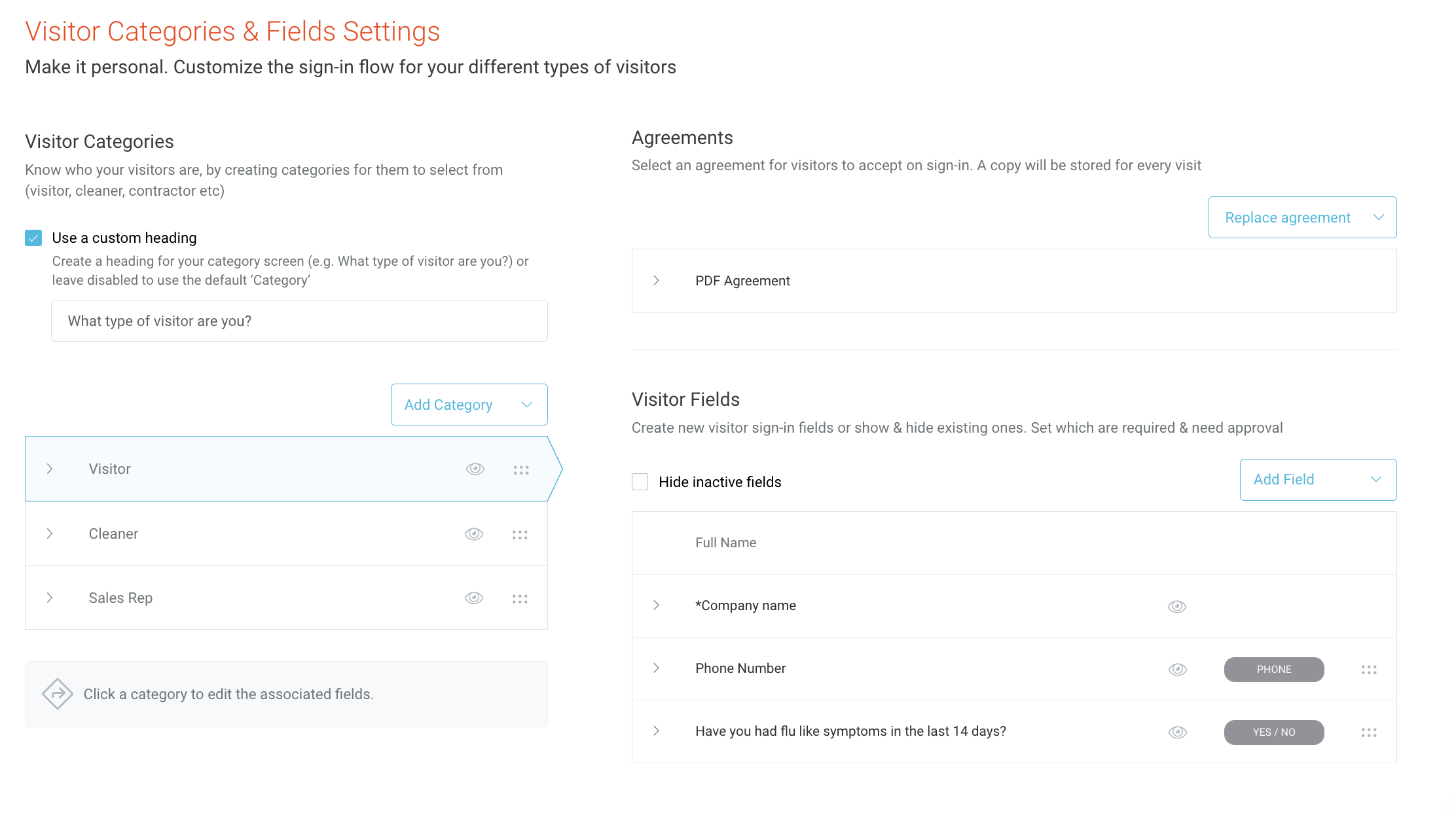 *Please note: if subscribed to the Enterprise plan, each visitor category can have a different set of visitor fields enabled, once the category has been selected on the preregistration page, the relevant fields will appear for the admin to fill out.
Visitor settings
If the visitor setting 'Display name matches while visitors enter their details' is disabled, the visitor will need to enter their full name and if applicable, the company name field as well, when signing in, as opposed to only needing to input the first three letters of their name when this setting is enabled.