How a Visitor Management System Can Help with Employee Retention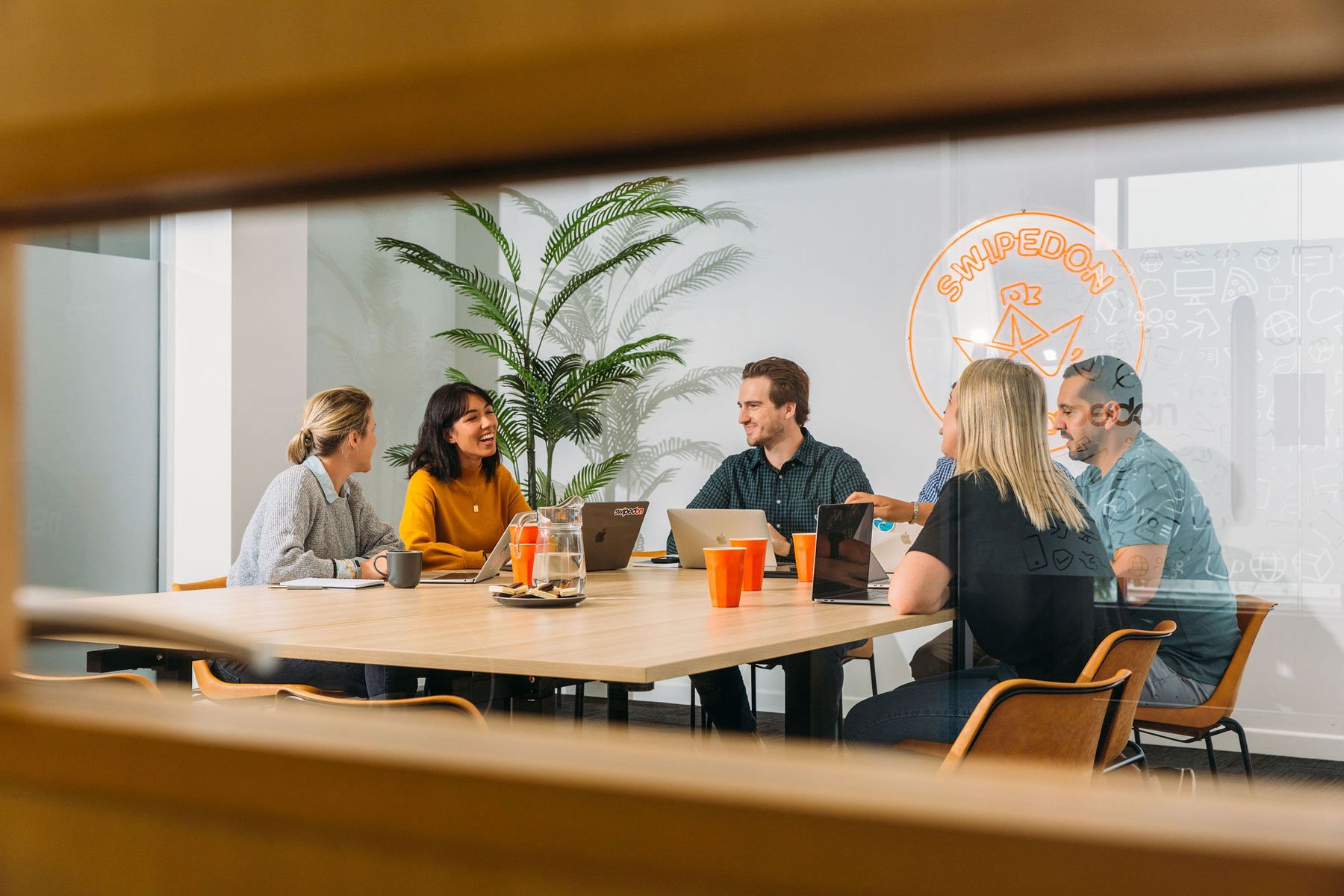 Many businesses struggle with high staff turnover—and in a global race for talent, companies with high turnover rates are likely to struggle to fill open roles. In the United States, it takes an average of 42 days to fill an open position, disrupting operations and reducing productivity.
A modern workplace needs to meet the needs of its employees in order to attract high-performing talent and keep them there. To retain employees more effectively, businesses must understand employee needs and why they leave in the first place.
Why Do Employees Leave Companies?
1. Toxic Company Culture
A poor culture fit is an extremely common reason for employees to leave their place of work. This can either be attributed to an ineffective interview process or, more likely, a bad company culture. A company's culture is all-encompassing, covering issues such as bad behavior from business leaders to a lack of empathy for employees. This perceived disregard for employees and their needs can lead to exceedingly high turnover rates. Even if employees don't leave, they are unlikely to perform at optimal levels as a result of poor motivation, low engagement, and burnout.
2. Poor Compensation
Compensation is often at the center of employee negotiations, reflecting its importance in the decision-making calculus of the average employee. Businesses can try to pay higher salaries to keep their employees satisfied but this may be insufficient. Compensation goes way beyond salary and encompasses benefits such as paid sick leave, vacation, medical coverage, and more. All these benefits come together to create a compensation package that makes a job offer compelling. Companies that fail to understand the benefits their employees want are unlikely to retain the talent that they need.
3. Inefficient Processes
Frustration and burnout can drive employees out of jobs that they would otherwise enjoy at companies they are happy to work for. Business leaders can sometimes demand unrealistic results without giving their employees the tools they need to get that work done. This can lead to employees working extra hours and relying on business processes that are inefficient and ineffective. Managers should always keep an eye out for workers who seem stressed, overworked, or on the edge of burnout. Clear communication during manager interactions or exit interviews can also help business leaders identify the processes that are drawing heavily on resources and driving employees to consider leaving.
4. Limited Flexibility
As more millennials and Generation Z employees populate the workforce, businesses have to adapt to meet their unique needs and preferences. Younger employees need flexible work arrangements. This can come in the form of schedule and/or location flexibility. Hybrid and remote work arrangements established during the pandemic only reinforced these demands.
According to recent research, employees with schedule flexibility feel 3.2 times better about their work-life balance and 6.6 times better about work-related stress. Similar benefits are experienced by those who have place flexibility. Businesses that are unwilling to adapt to these new demands will lose talent to companies that are.
How a Visitor Management System Assists with Employee Retention
1. Enable Hybrid Work Options
More American businesses are making the shift to hybrid work in response to increasing employee demand. However, some companies are reluctant to make the switch due to concerns about employee productivity and the perceived loss of a collaborative culture. Tools such as an in out board can make it easy to allow employees to freely decide on a schedule that works for them while giving business leaders full visibility over office capacity and employee availability. Employees can use a digital in out board to quickly see when a team member will be in the office and schedule meetings accordingly.
2. Make Processes Run More Smoothly
When coordinating with a modern hybrid workforce, a significant amount of collaboration is required. From greeting and signing in visitors and arranging meetings to planning seating arrangements, office staff can be overwhelmed by the processes necessary to facilitate common tasks. A digital visitor management system makes it easier for business teams to share critical information, manage deliveries, and check in employees and guests with minimal fuss. Businesses that have to manage a wide variety of visitors such as contractors or single day guests can easily provide and revoke access from a single, easy to use platform.
3. Positive Company Branding
A recent workplace survey found that more than a fifth of employees would either stick with or move to a company that provides them with the best technology to do their jobs. These employees are also more likely to recommend their workplace to their friends and family. Simply listening and responding to the needs of employees can help position a business as an employer of choice. A visitor management system is something most prospective hires are likely to interact with even at the earliest stages of their recruitment journey. This can help businesses portray themselves as a forward thinking and progressive workplace.
4. Less Manual Work on Their End
Some employees are under pressure to produce high output with limited time and resources. Businesses can help these team members by providing them with all the tools they need to get the job done in the most efficient way possible. Tasks that are necessary but low value, such as managing deliveries and conducting employee sign-ins, are ripe for automation. SwipedOn's visitor management system empowers employees to focus on important tasks such as customer engagement by freeing up time that would otherwise be spent on inefficient administrative tasks.
The race for talent is unlikely to slow down any time soon. Businesses must learn what the modern employee needs from their employer and provide them with the tools they require to do their jobs effectively. A visitor management system can help organizations improve operational efficiency, enable flexible work arrangements, and simplify the jobs of existing employees.