Our Bold New Brand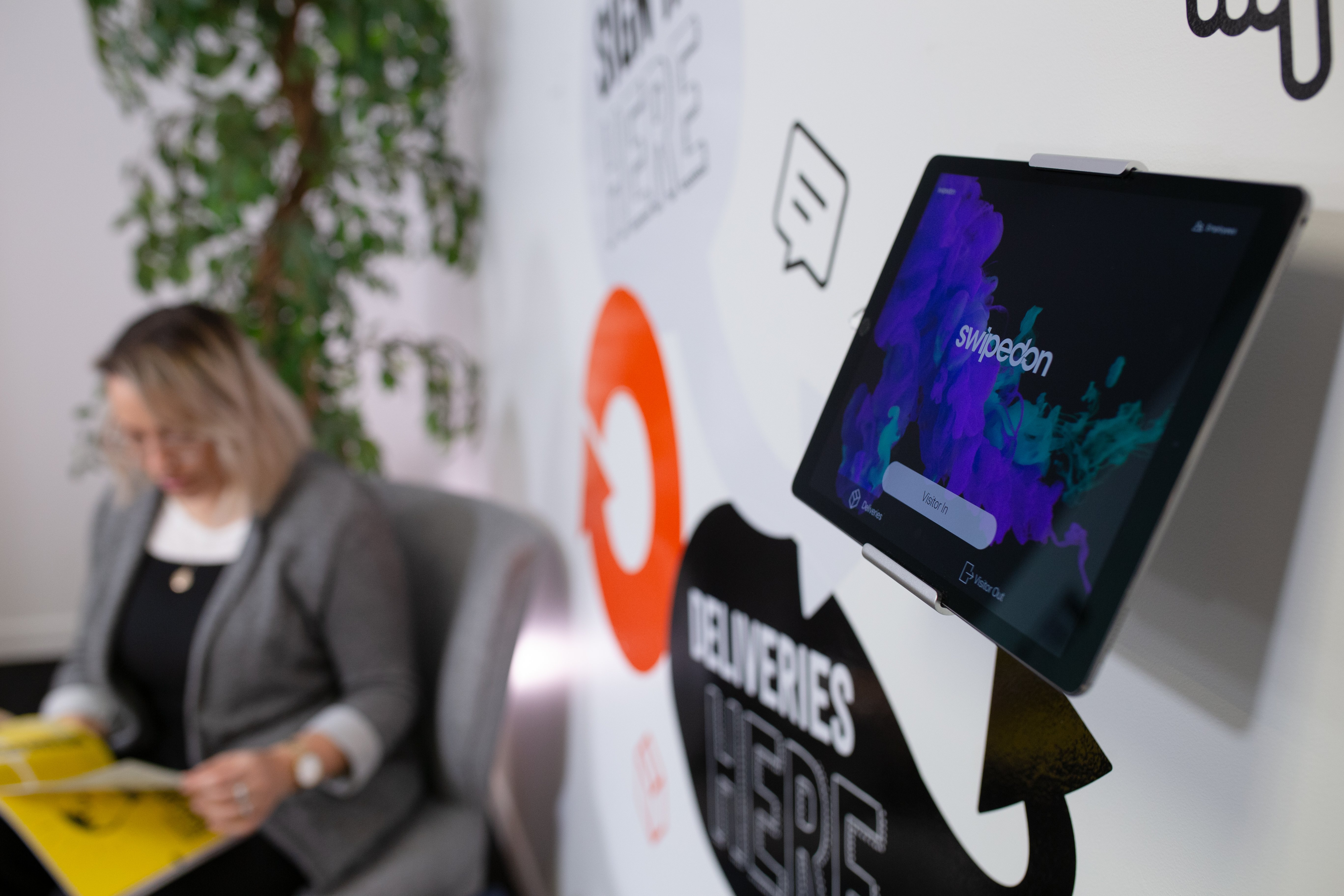 We've got something rather exciting to share with you today – SwipedOn has a new look! We're taking a bold step forward with a new logo, app icon and brand identity for SwipedOn. This marks a new chapter in our ongoing mission to reinvent the way businesses welcome visitors into their world.
As we continue to grow, we want our brand to best reflect who we are, what's our why and how we are different. A few months ago, we asked ourselves each of those questions and undertook a deep dive exercise to figure out how best we can represent SwipedOn, both as our business and product stands today, and where we are headed in the future.

But it's not all about the product. While we all love gadgetry here at SwipedOn, and get overly excited about tech talk, there's a much bigger picture for us - the human-technology interaction and the connections that result from it. Ultimately, that's the game we are in and what we strive to be amazing at.
We started this journey at the base, the foundations of our business and us as a team of individuals - our values. Having our beliefs, perceptions and aspirations distilled down to a set of values was a very worthwhile process. The values then nicely paved the way for a new brand essence - the guiding light for how we walk the talk. Everything from our product development, to our customer support, and even our outwards brand presentation, stems from these concepts. While we know these will certainly evolve over time, it's great the team has something tangible in front of them to work with.

The SwipedOn logo and app icon
At the heart of this rebrand is our core focus on connections, coupled with elements of our brand essence. For our users, it was an important step to introduce a graphic device that would be a consistent visual identifier across all our environments.
The "arrowed circle" graphic device is a beautifully simple design, that encapsulates the basic service our product provides - allowing people to flow in and out of a location seamlessly and without any fuss. The circle also often represents trust, safety and security, all of which are important in the increasingly regulated and data-heavy world we operate in.

The lowercase typeface gives rise to the more friendly, approachable and generous way we like to do things at SwipedOn, while also being a subtle nod to the tone of voice we use when communicating with our customers, particularly through our live chat support.
The move to a bold orange colour is a tip of the hat to a few things, but mostly our personality. Collectively, we're a bunch of people from a variety of backgrounds, that have come together to grow SwipedOn (to infinity and beyond!). We work hard to get the job done, but we all acknowledge the importance of being able to have some fun while we do it. It's a vibrant, stimulating colour and we believe it genuinely reflects who we are and how we are different.
The launch of this fresh, new look is just the beginning of a very exciting and transformational time here at SwipedOn. We're extremely happy with our new visual identity and are confident that you will be too. Let us know what you think!